The Seine In Paris
Fashion
Quoï Alexander
The Seine In Paris
Fashion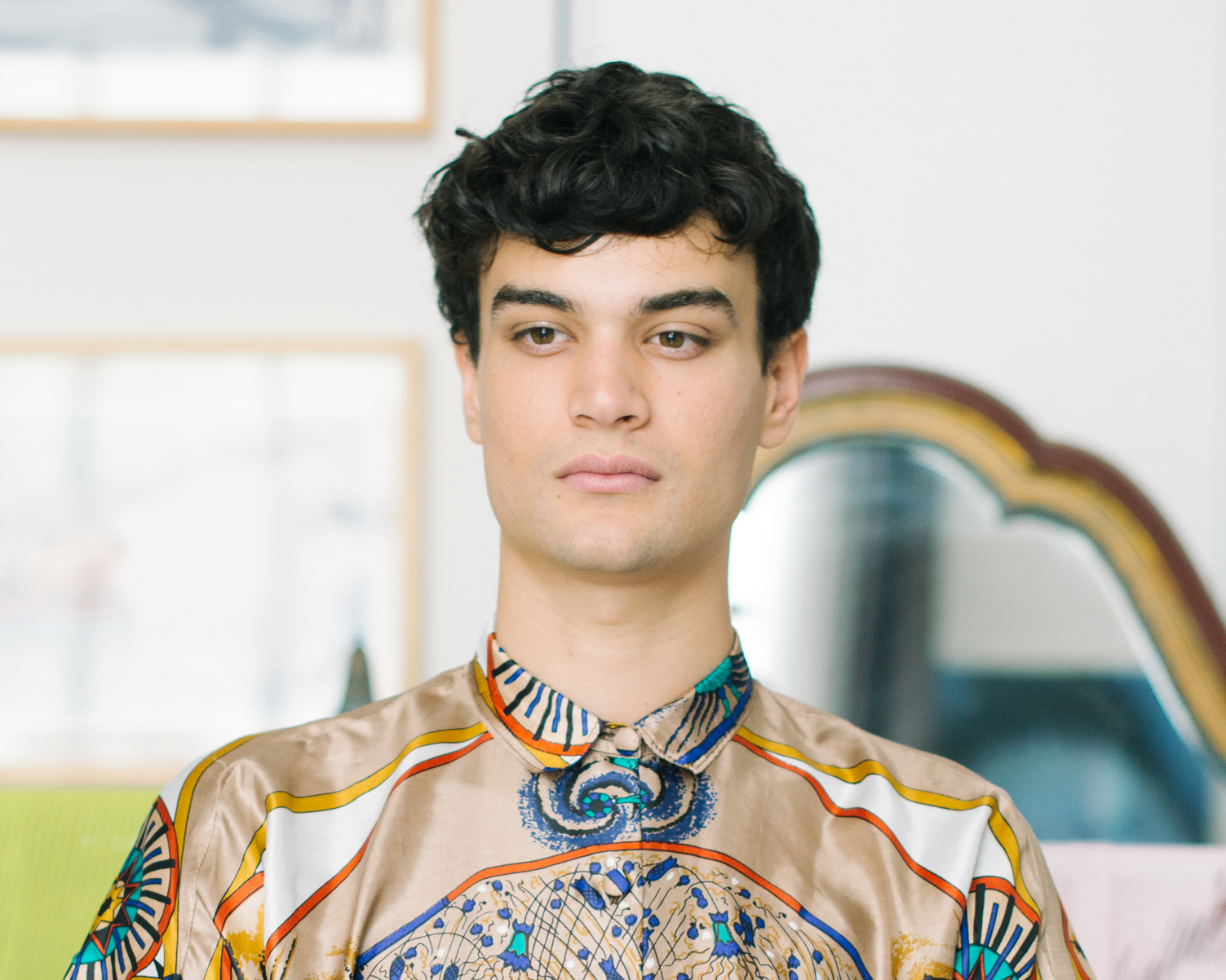 KER MER Talks Sustainability and Superpowers with the Incredibly Talented Paris-based Designer, Quoï Alexander
For his graduate show at Central St Martin's, London in 2014, Californian Quoï Alexander presented a collection in a fabric he created from muds he gathered from all over Europe, mixed with latex. No sewing was used – the patterns were cut into as few pieces as possible, then woven together.
Five years on, he has his own studio in Paris with his eponymous label. His creativity and innovation have seen him win the Mercedes-Benz Étoile and the l'Oréal Paris Fashion Grant. Kanye West just flew him to the US to discuss a design collaboration.
Currently, he is developing his first range of limited edition handbags, using the same Zero Waste principles he applies to his garments; the pattern is cut from A4 or A3 luxury leather offcuts, with a minimal amount of cutting, then combined with unexpected materials, such as satin or latex. The handbag is formed with origami folds. These are set to launch with a drop in summer 2019.
KER MER: How important is sustainability to you as a fashion designer?
QA: "I've always resisted talking about sustainability in my work. There is a difference between being sustainable and seeming sustainable. The deeper I go into creativity, the more complicated I find the exchanges. The process of recycling solid materials to create new ones can also use huge amounts of energy. The best path to take is often unclear, there's no effect of circularity. "
KER MER: Yet, sustainability is baked into your creative process since your grad show collection?
QA: "My creative principle is No-Sew. This primitivism, going back to the origins of garment creation, this is where I find my inspiration, to obtain a new result. In fashion, everything that can be done, has been done. It's the same with music, everyone plays the guitar, so everything sounds the same. I want to invent a new instrument. My approach to fashion is the same – I want to invent a new instrument."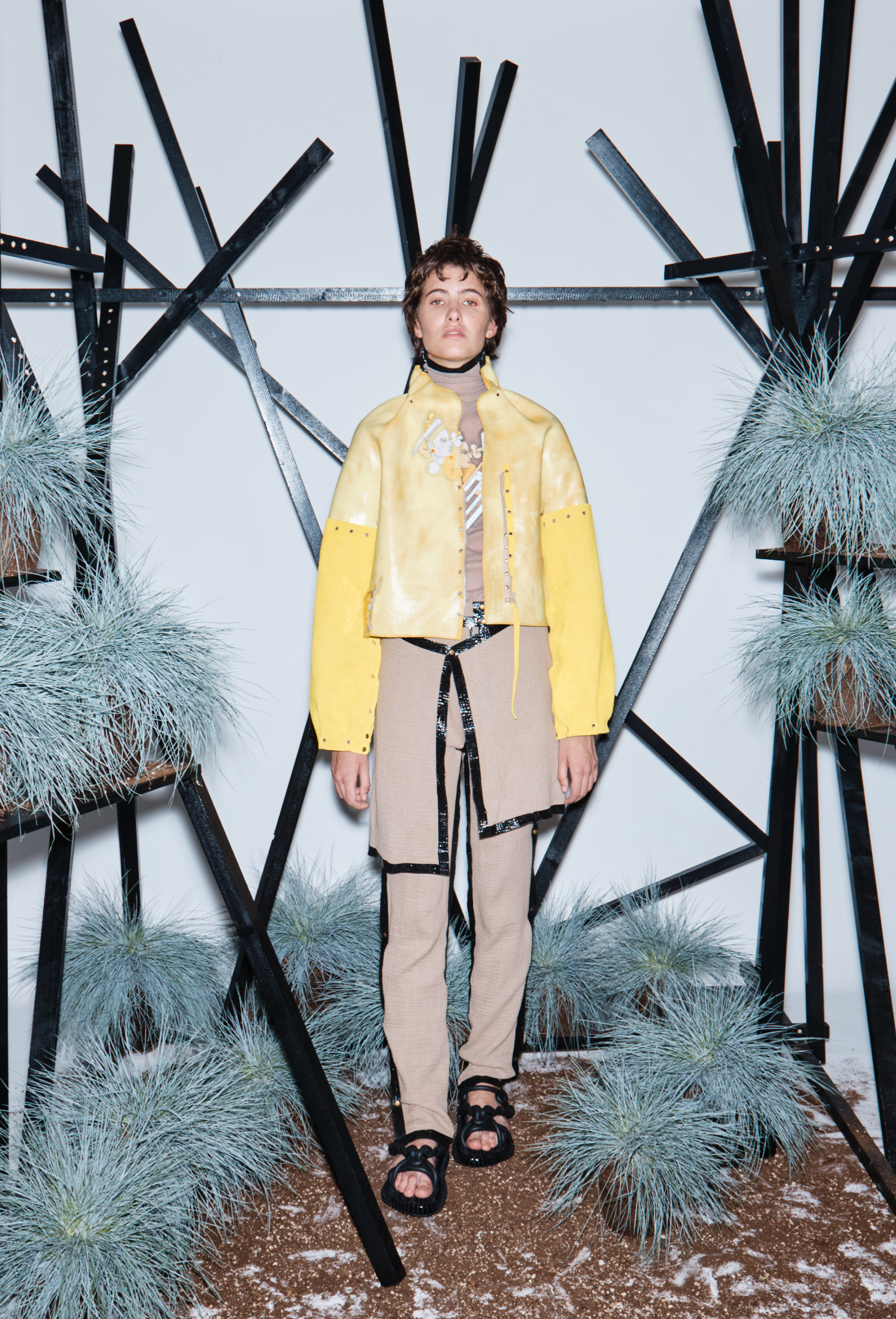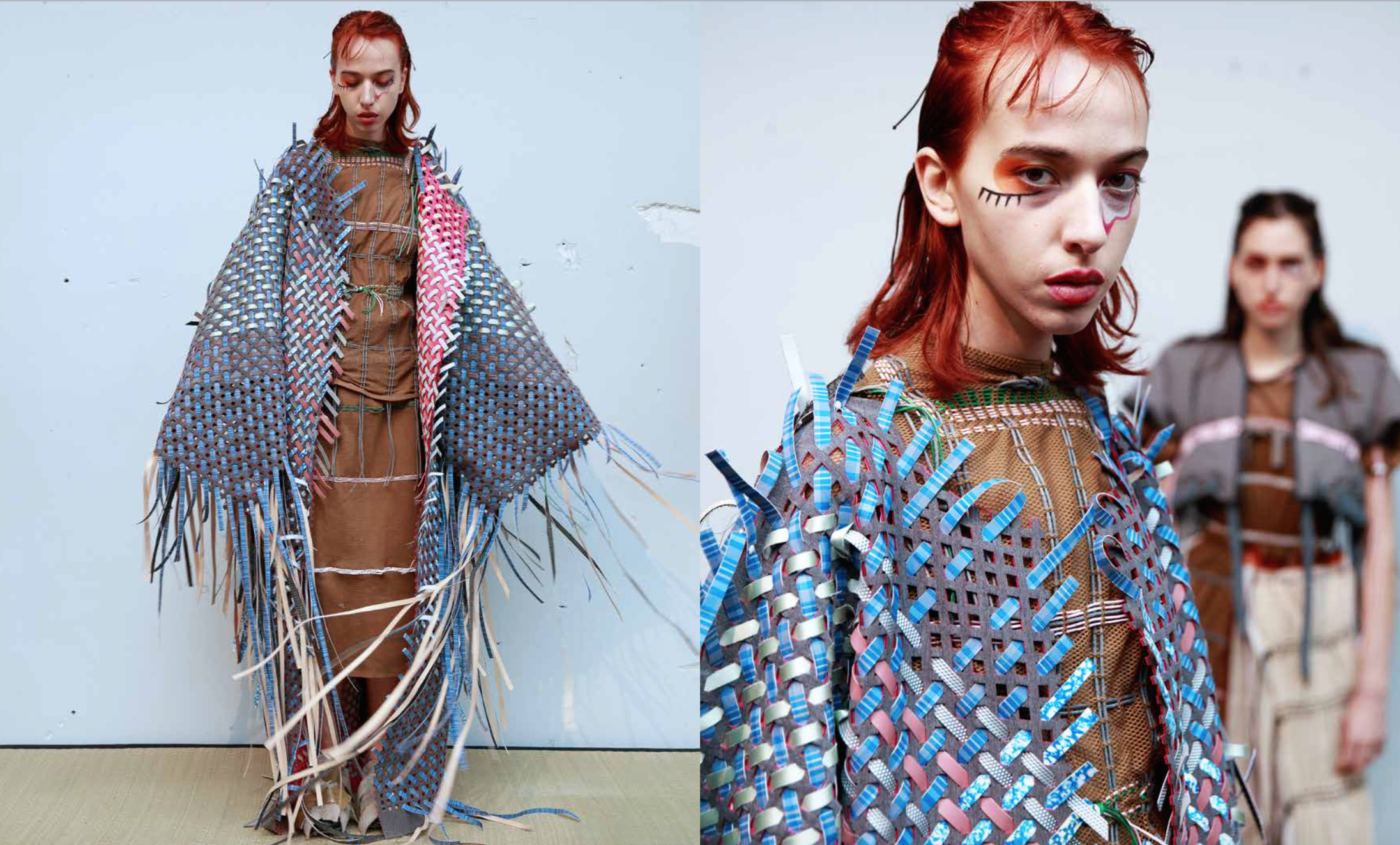 KER MER: What was your initial inspiration?
QA: "I'm a designer who loves trash! When I was studying at Central St Martin's, I went to an exhibition at the Tate and discovered a room full of amazing sculptures made from dust. The inspiration for my first collection was a forest, to make a circularity effect. I designed a biodegradable jacket with thousands of seeds in the lining. When you had done wearing it, it could go back into the earth – the circle of life. I respect nature a lot. I believe we cannot completely disconnect from it."
KER MER: So you reject technology in your design work?
QA : "There is a reason sustainability has a bad connotation in fashion and design. With eco-friendly design, aesthetics are often the first things to be sacrificed. It's seen as using up the leftovers. So much material is wasted. I want to take that and turn it around. We need a little anti-technology."
KER MER : The woven top from your first collection is incredibly intricate, showcasing the best of your technique. What materials did you use and how long did it take to produce?
QA : "This top is interwoven in chenille, feathers, bathmats and found objects. It took about 150 hours."
KER MER : Tell us more about your incredibly beautiful fabrics and creative technique.
QA : "Creating fabrics is my superpower. No one else in the world is using my technique of weaving. I try to completely engineer a fabric so that I can control everything from A to Z. This superpower is a curse and a blessing – it's expensive and time-consuming. The real challenge is actually getting the work out there. I want to reinvent everything, to reinvent construction, to reinvent how we approach fabrication until its perfect. Every time."
KER MER: Do you have a dream project?
QA : "It would be to have a huge budget and be able to design a house, a garden, all the furniture, all the clothing in the closets, bags, etc. just to create a complete concept where I have the chance to design everything from scratch. I have complete universes inside me and my biggest dream project would be to have the budget to explore those."
Jean