ENVIRONMENT
Egyptian Cotton
The Nile Delta In Cairo
An Expedition to the Organic Cotton Fields
ENVIRONMENT
Egyptian Cotton
The Nile Delta In Cairo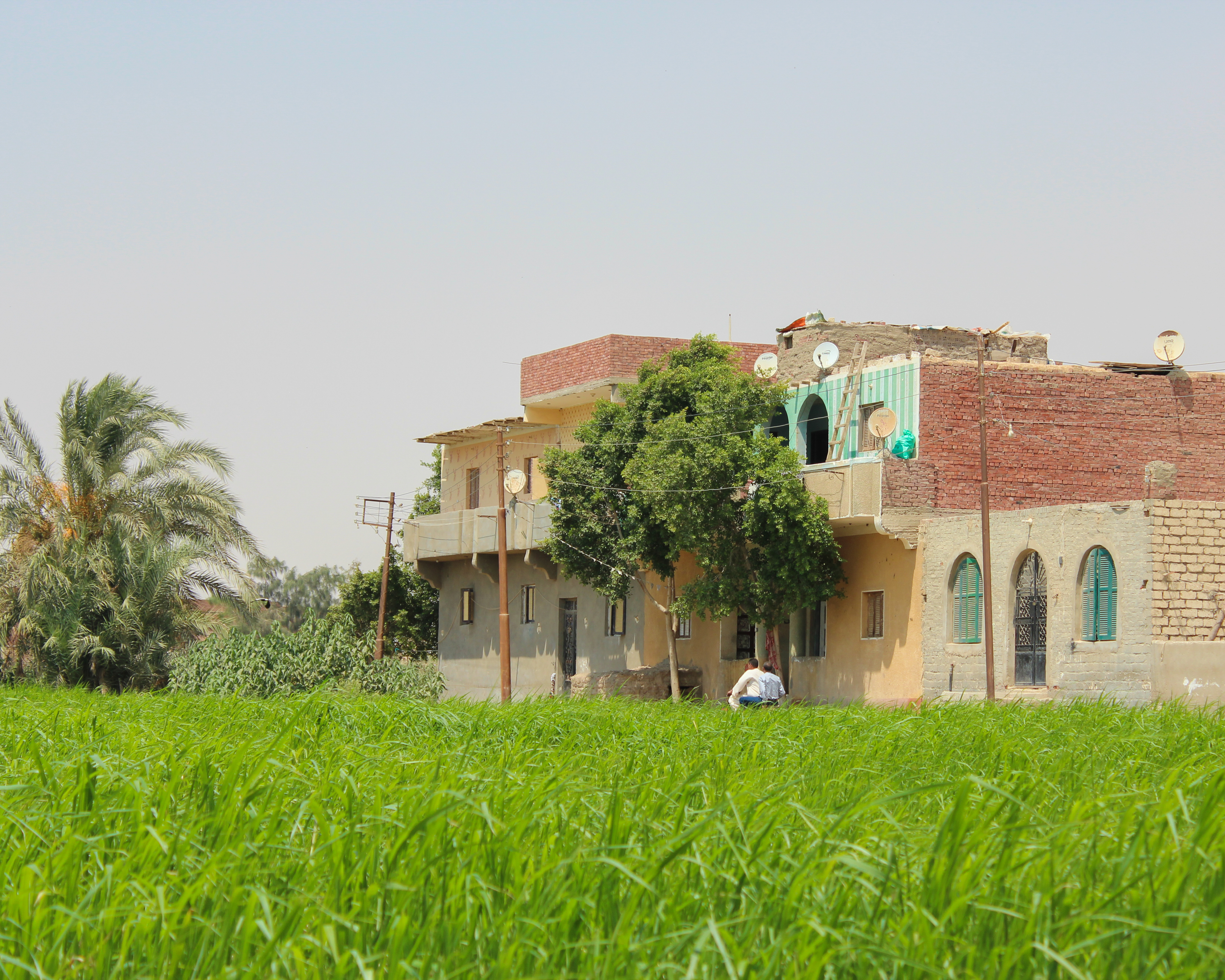 Last July, we set off for Egypt with an ambitious goal in mind, to visit Egyptian organic cotton fields. We wanted to trace the production line from its origin to better understand its culture.
Our industrial partner invited us to visit the cotton fields in which its sources its cotton: with the canals of the Nile for irrigation, no GMOs, natural fertilizers such as compost for a 100% organic result.
We were able to meet the owner of the field as well as the technical engineer of Egyptian cotton. It was a wonderful meeting and a fantastic discovery!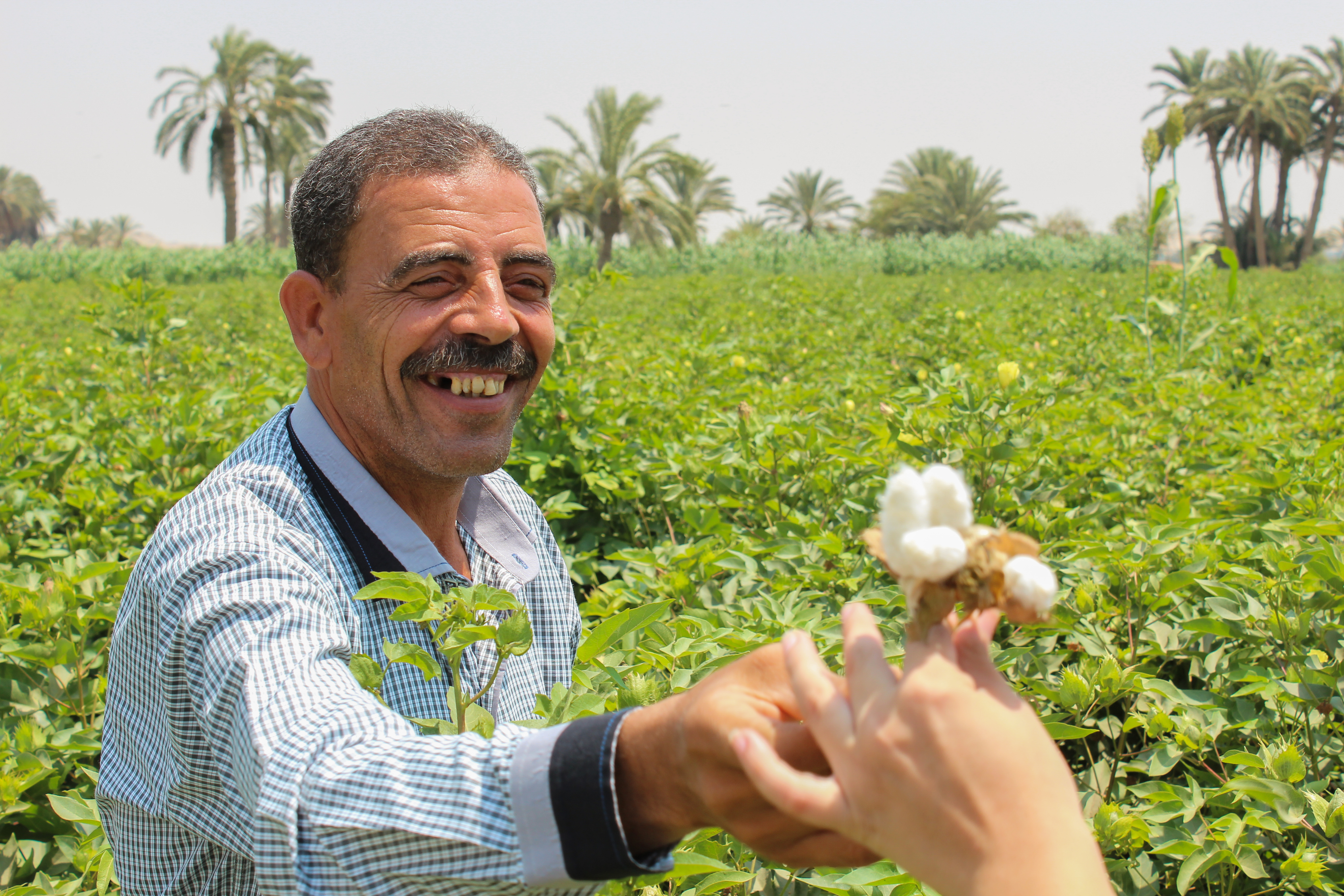 Getting to the fields was no easy matter. The roads were unsurfaced and we were anxious that our car would get stuck. Just two hours outside Cairo, we began to discover the depths of rural Egypt.
As an image is worth a thousand words, we'll let you discover these fertile green fields in front of desert landscapes for yourself, together with the encounters we had there.
You will notice that the Nile divides the landscape into two – on one side, the arid desert and on the other, a lush green oasis.
The diversity of these landscapes was totally unexpected.
We were lucky to be able to observe the different phases of cotton harvesting. The shrubs were in bloom, some flowers were fertilized (and fading), others not yet.
When fertilized, the flowers turn from white to yellow to pink and finally, to dark red.
After three days, the flowers wither and fall, leaving green pods like tiny footballs called bolls. These bolls gradually open to reveal the cotton fibres within.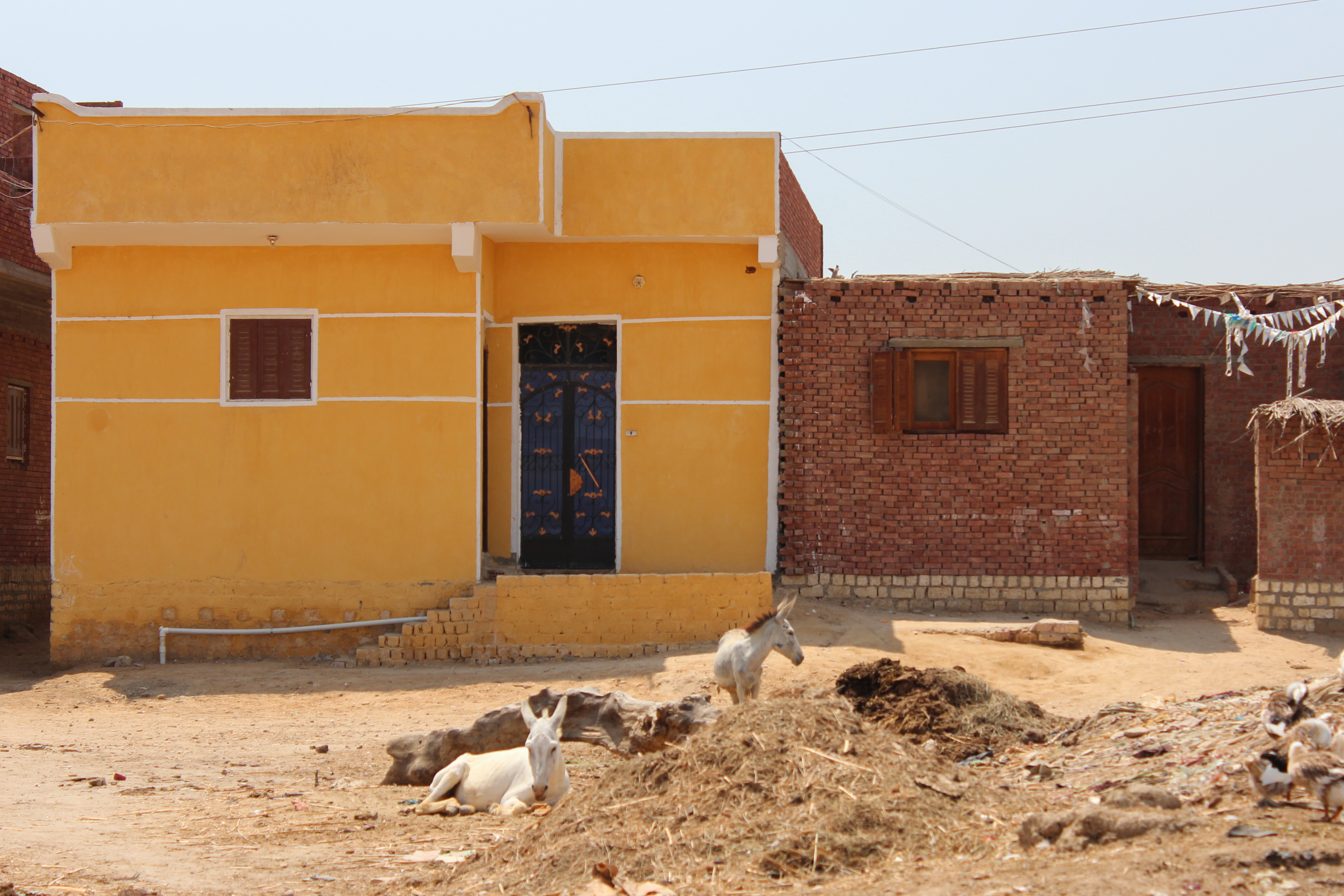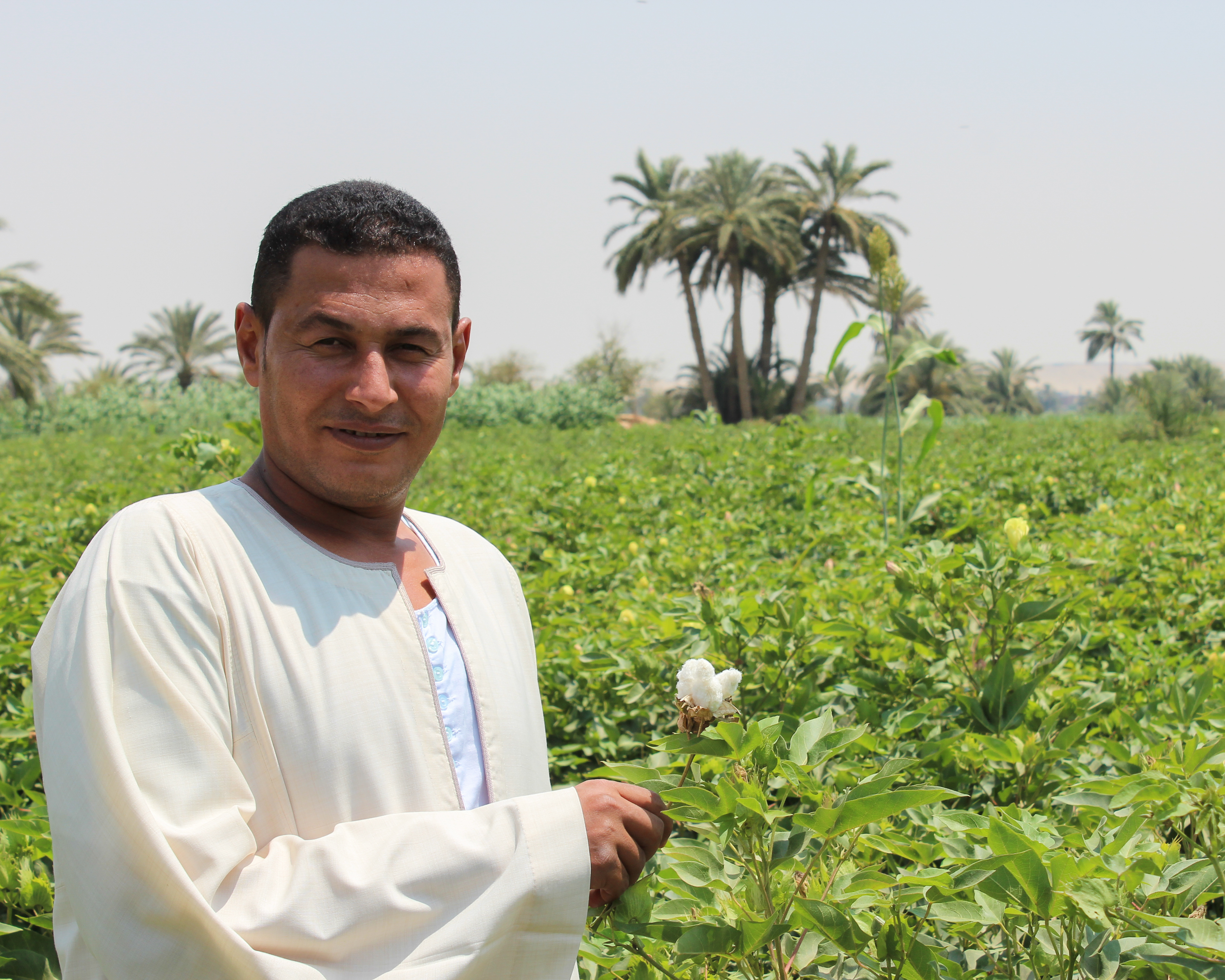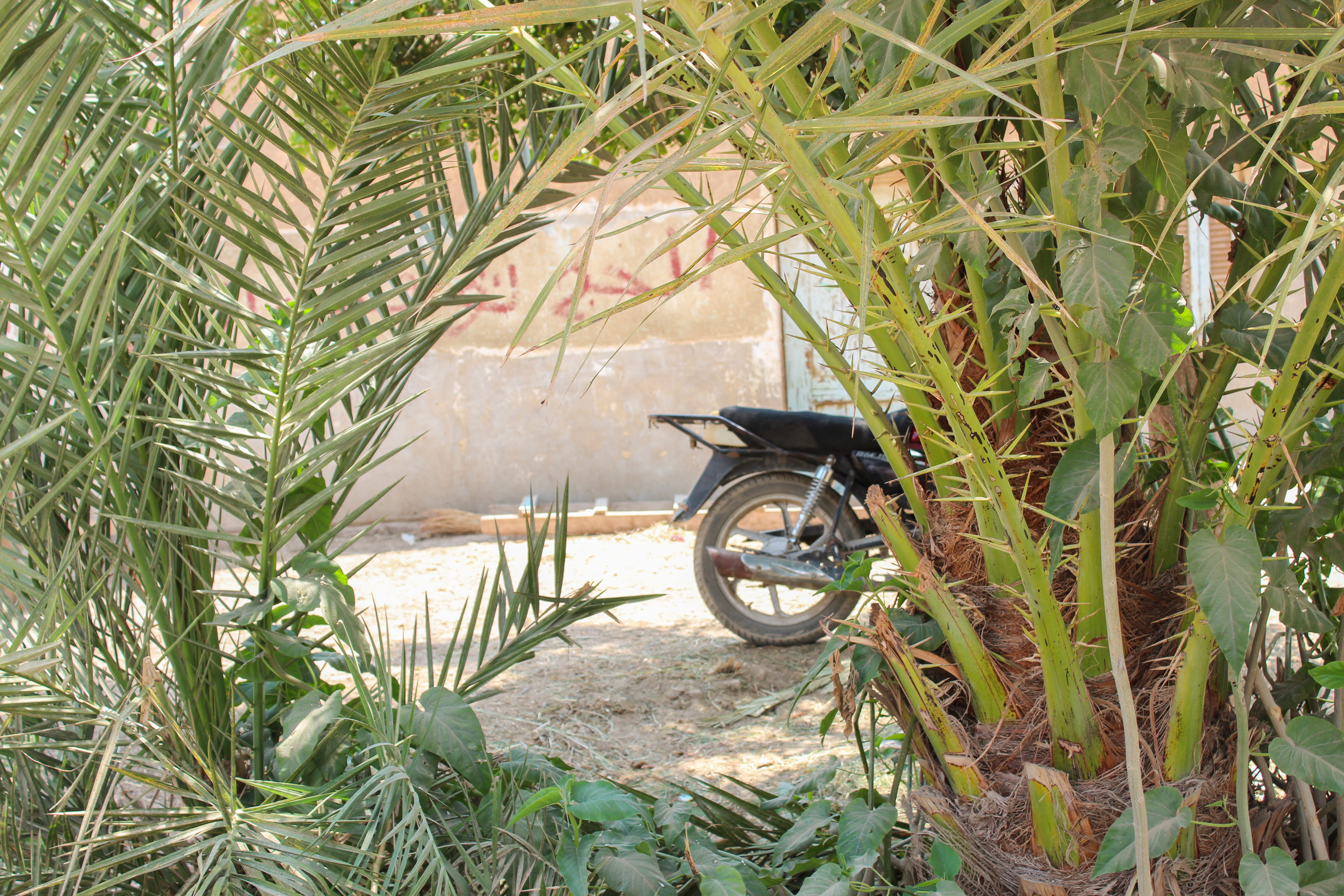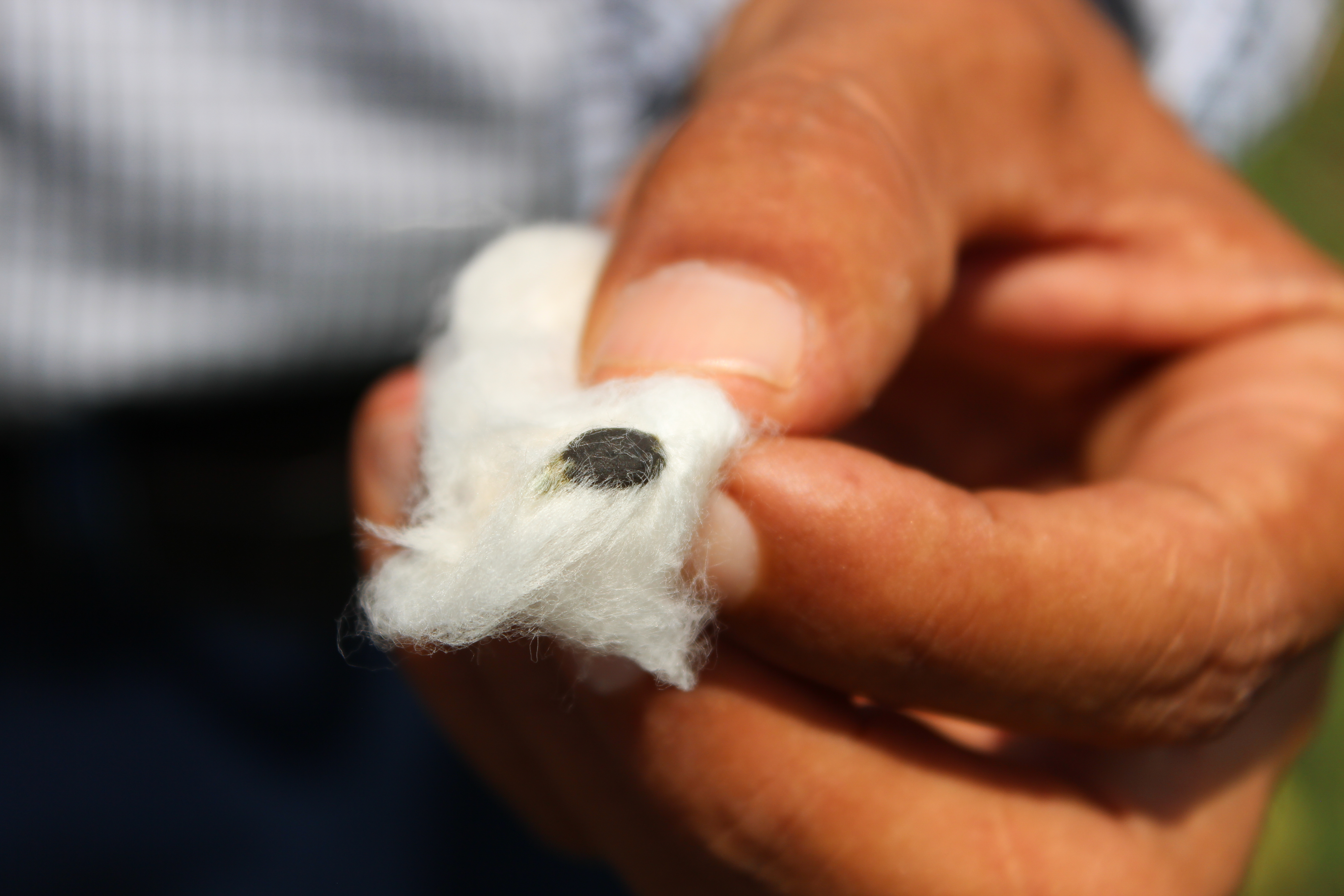 The fibres continue to develop in the heat of the sun. We were only able to observe the beginning of this process.
The cotton fibres at the end of the cycle would be unusually long, thanks to Egypt's sunny skies and renowned superior seed.
We were happy to have been able to witness the process and have these different stages explained to us.
Alexia