The Exotic Garden of Batz Island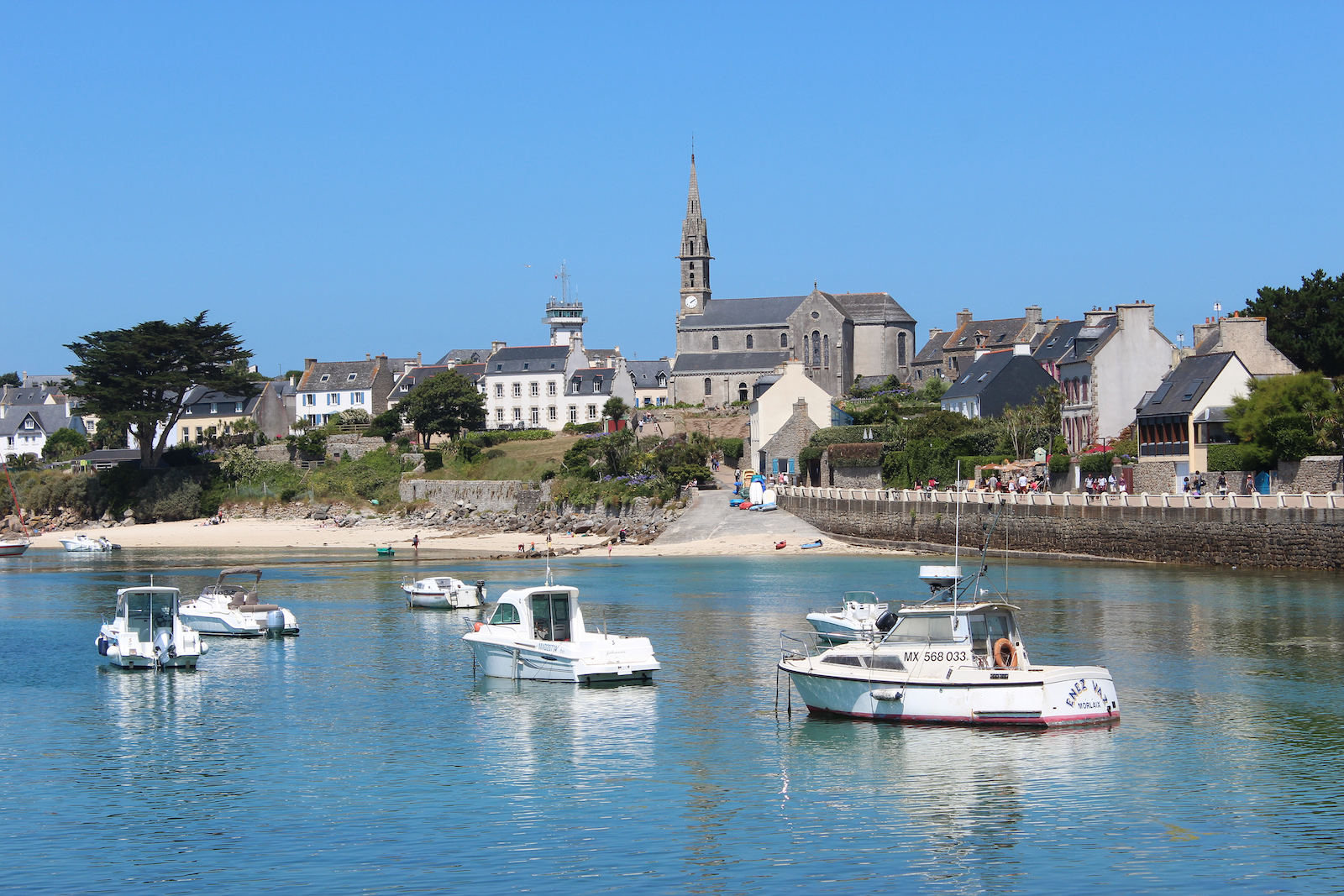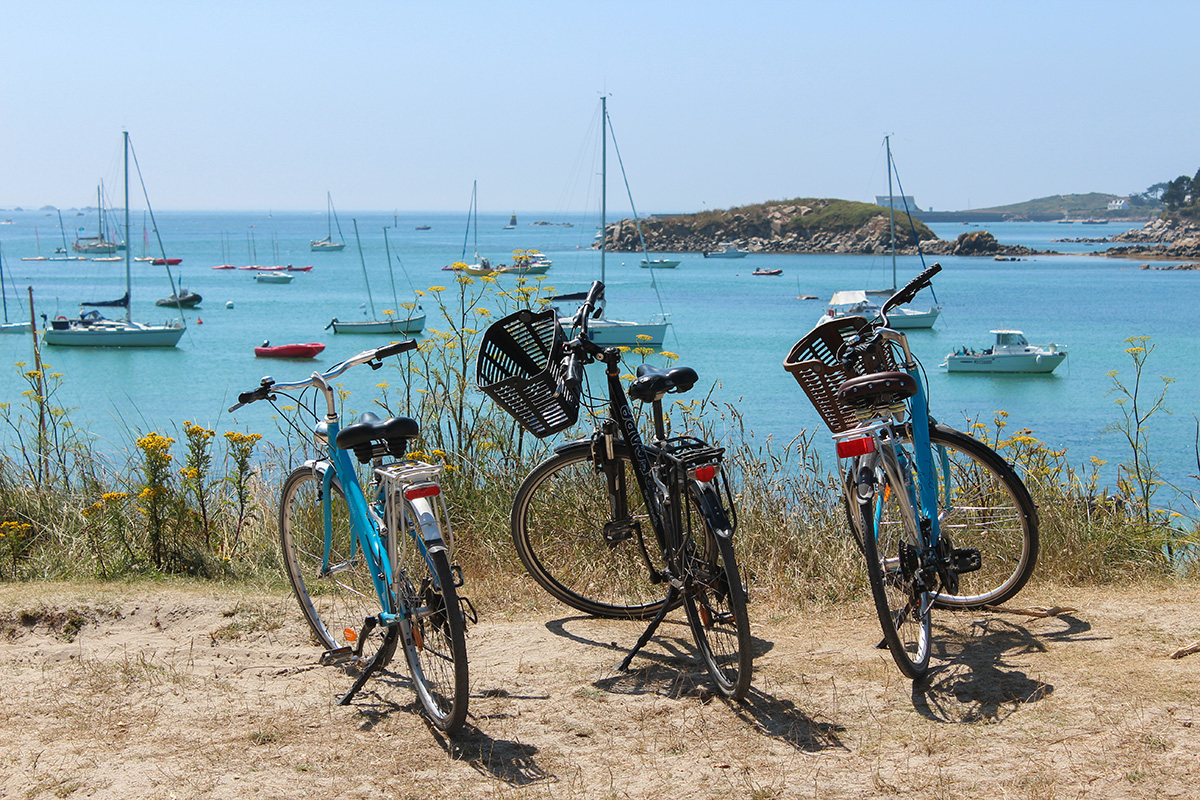 With the weather in Brittany being so incredible last summer, we decided to explore. Departing from Roscoff, a city known for its thalassotherapy and its history of pirates, we set sail for Batz Island!
Beaches of white sand, turquoise waters and dazzling sunshine – it was hard to believe we were still in Brittany. The temperature of the water (below 20°) reminded us instantly that this was not the Caribbean. Batz Island owes its name to its shape, it is an island with a relatively low sea-level, leading sailors to confuse the landmass with hills.
The island prospered due to the cultivation of hemp and flax. Seaweed was harvested for fertilizer and fuel. In the eighteenth century, some sailors used the island for smuggling tobacco and weapons, and as a halfway house to transport criminals or deserters to the islands of Guernsey and Jersey.
Now, smuggling has ceased, and has been replaced by the cultivation of potatoes, cauliflower and artichokes.
The landscapes of the island are marked by groves of agapanthus whose violet-blue colour comes from the acidity of the soil.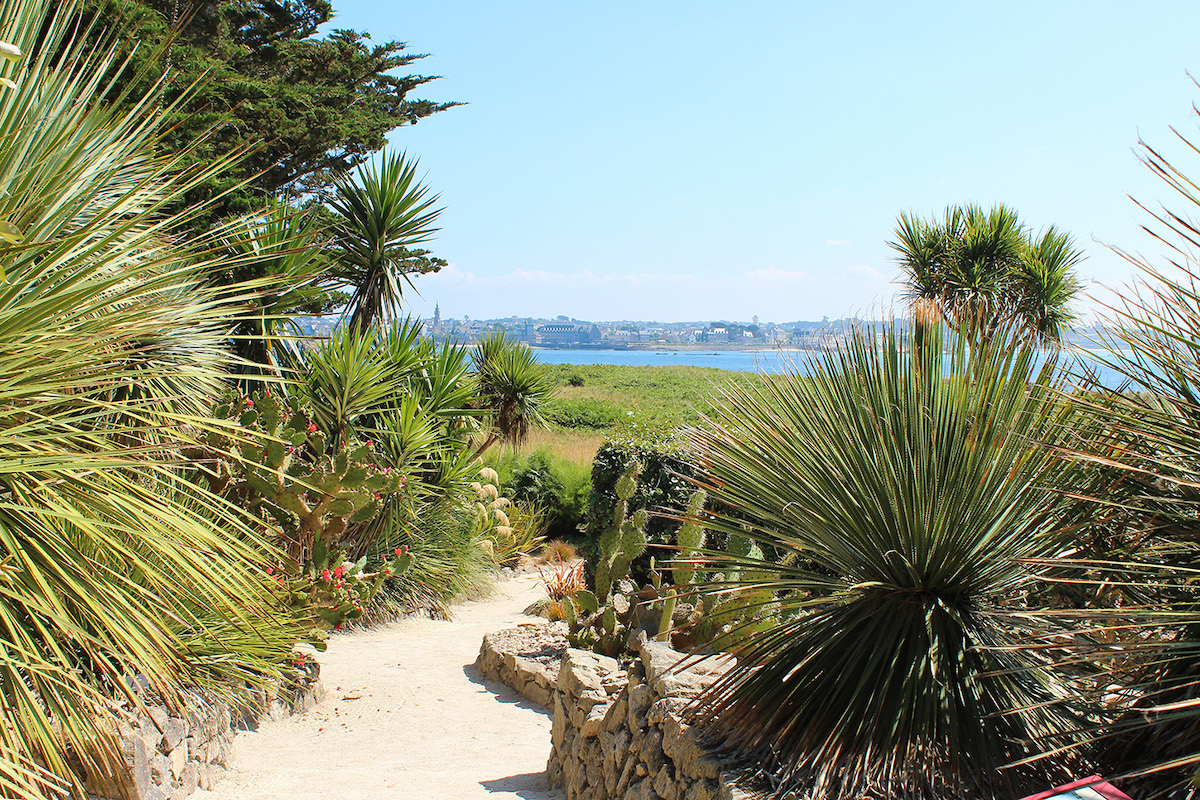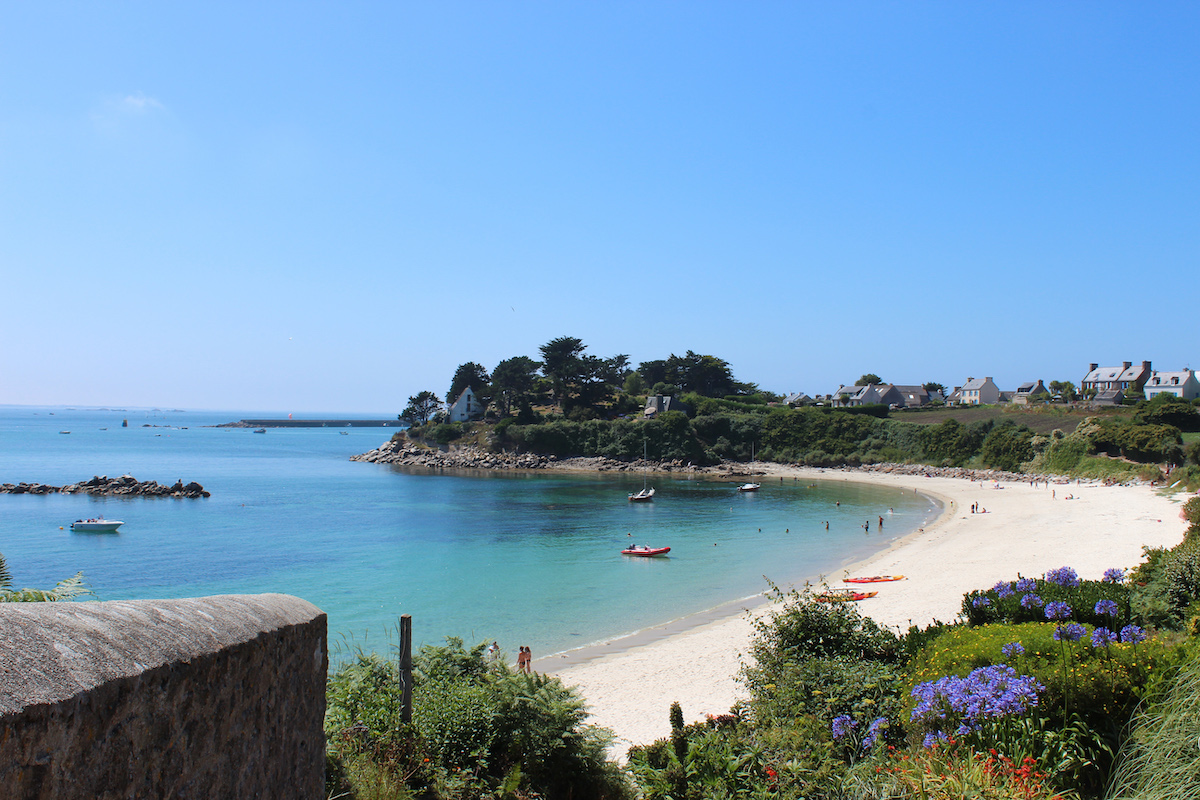 After a refreshing swim in the cool turquoise waters (note; we are natives of this region), we headed to the exotic gardens of Batz, the garden of George Delaselle. Who would have thought that Brittany was one of the best places to grow exotic plants?! These plants come from five continents and the garden recreates very different atmospheres.
The creator of the garden, Georges Delaselle, was a Parisian insurer who was passionate about exotic plants.
He fell under the spell of the island during a stay there in 1897.
But of course he did, you might say. He was surprised by the unique microclimate of the island that allowed for rare plants to thrive.
This is how the exotic garden was born. The work began in 1897 and ended in 1918 – artificial dunes, a basin dug to protect plants from marine winds.
During the excavation, the workers discovered the remains of an ancient necropolis dating from the Bronze Age.
Once his garden was finished, Delaselle permanently settled on the island to continue developing it. He died in 1944 at the age of 83, but his dream came true: to transform an arid dune into a lush garden, just as he imagined during his travels.
After his death, his garden was sold and then abandoned. In 1987, volunteers of the 'Friends of the Georges Delaselle Gardens' association lovingly refurbished it.