Morlaix Bay
Fashion
Upcycled Sails
The Sailmaker L. Jeandot
Morlaix Bay
Fashion
Upcycled Sails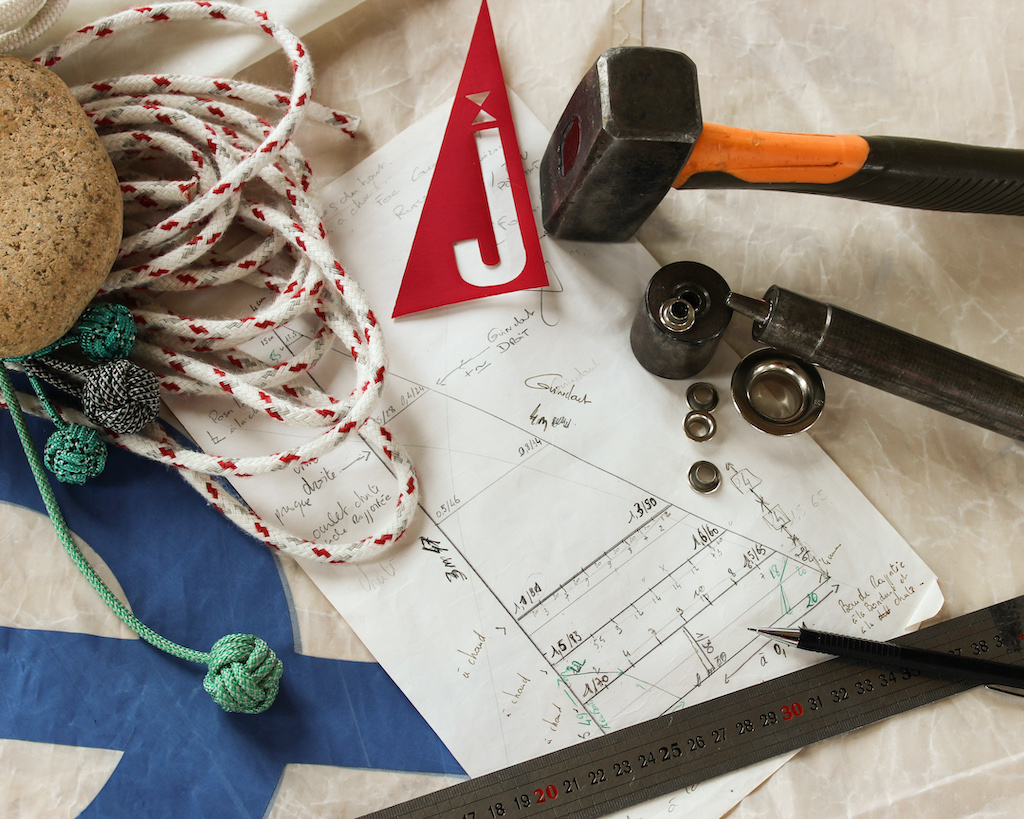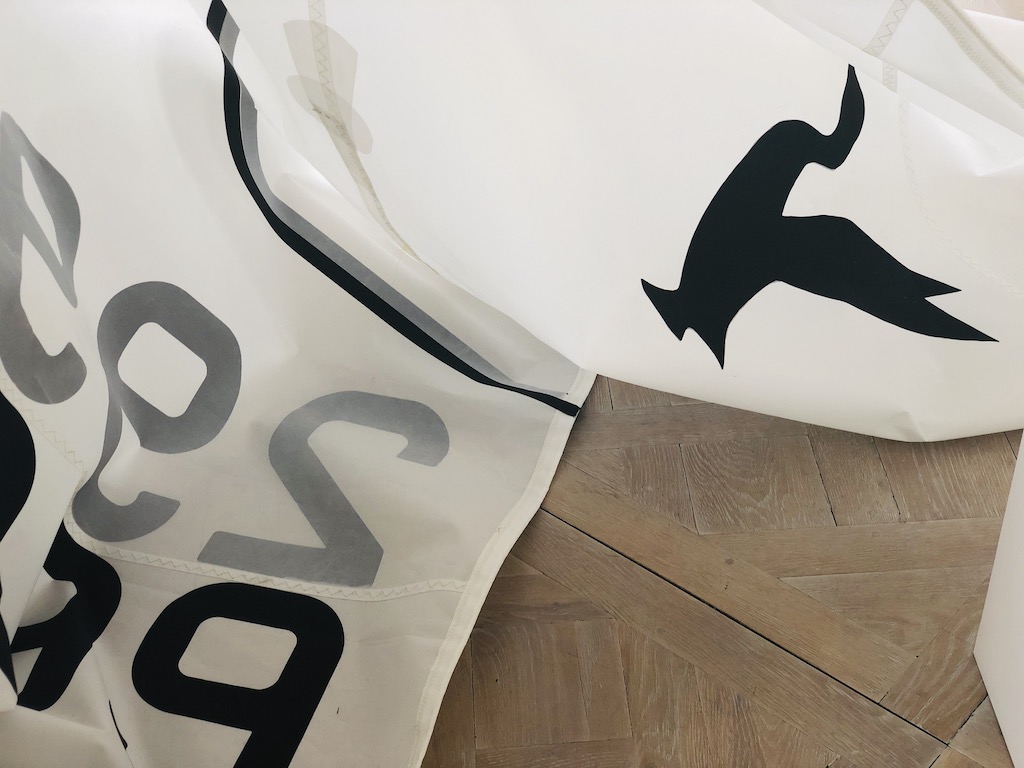 KER MER: What is your background ?
Laurence Jeandot: I was born in Paris. I spent my holidays in Brittany in the region of Plouescat: my grandparents were Breton and were farmers in the region. I was fascinated by the sea, the horizon and pirates. I always said, "Later, I'll be a pirate".
Years later, I met a sailing master who was also the former curator of the ornithological reserve of Morlaix, Ewen de Kergariou. I was also passionate about ornithology. I was his apprentice or "little guy" as he liked to call me. During the first three years, I was banned from sewing. My training took several years but now, I can make you a sail in the middle of the desert, from a string and a piece of cardboard. He encouraged me to keep my honesty in order to have a place in this environment.
KER MER: The sea, the bay of Morlaix inspired you?
Laurence Jeandot: Happiness. This is the most beautiful place where we can be sad, it consoles us: nature, the relief, the actors of all this bay (and even agriculture), it is a beautiful harmony!
My real pleasure is to participate in the small seasonal regattas of the bay. We feel that everyone is impatient to have prepared their boat all winter to start. We find ourselves having a nice little war during a day. The goal: to create elegance on water. In these regatta courses, you can leave Carantec or Roscoff and go down to the bottom of the bay of Morlaix to join the Dourduff-en-mer. It's beautiful, happiness. The most beautiful luxury for me is to participate in this kind of dynamics in such a pleasant setting. These are beautiful encounters. I appreciate their humility: to let the sail live in the wind and to observe their competitors. Some sail in the high seas but have fun when they find themselves on smaller boats during these regattas.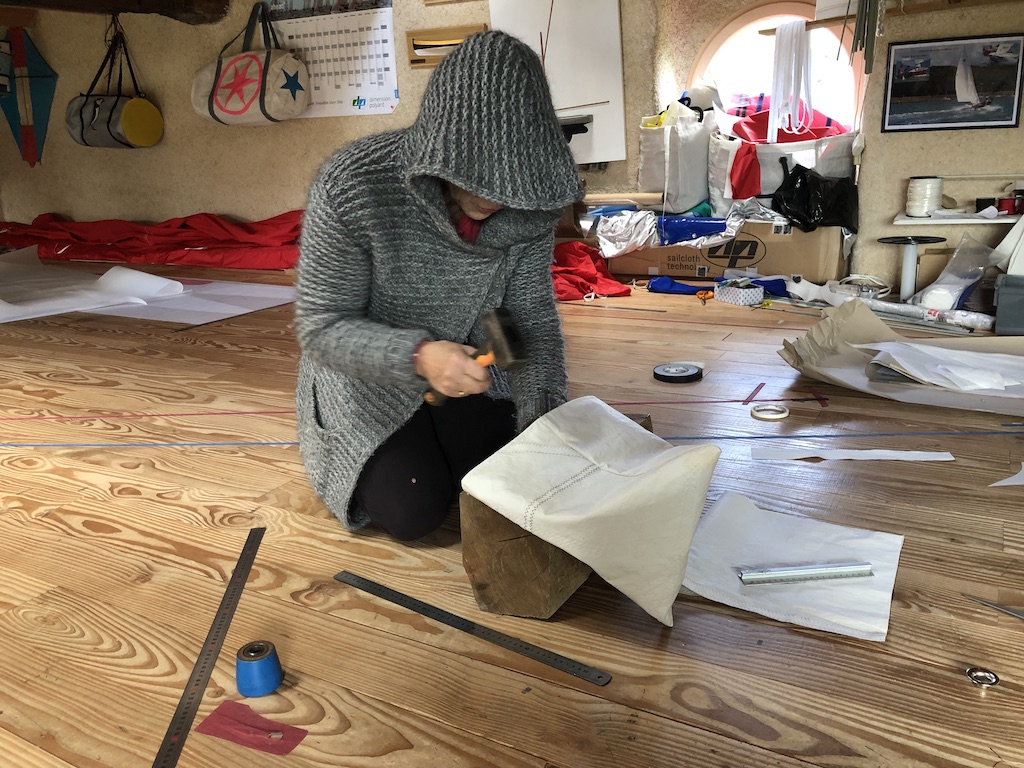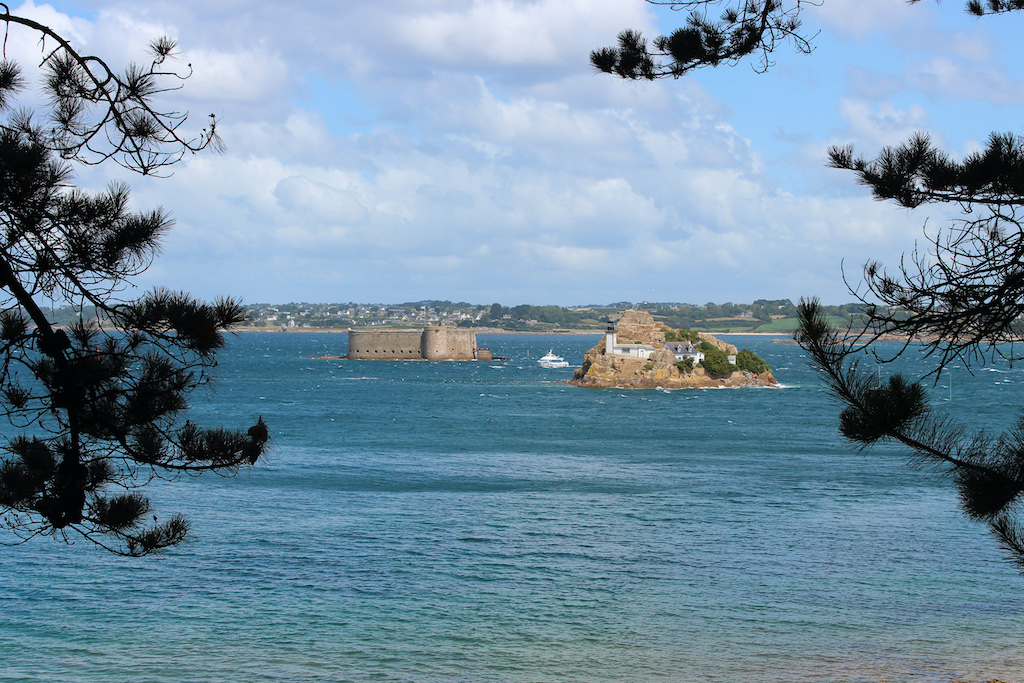 KER MER: We feel that the preservation of the oceans is a real concern, why? What is your involvement with the Oc & aia association?
Laurence Jeandot: Already to encourage membership and action. These are actions with intelligent people who master the scientific subject. I want to invest a spirit, equipment (even to influence furniture or consumer equipment). I cut a 60-square-meter marquee roof from the recycled sails of the beautiful hen, a French naval ship in Brest.
It is a potential investment to deploy in cities to mobilize, gather, educate on key topics such as recycling.
What is interesting is to educate our customers, to show them that there are other possibilities with recycling: instead of buying a disposable bag at 50 cents each time, make yourself a shopping bag, which you may have paid a little more but you will use every time.
KER MER: Today sails are made of plastic, how do you see the evolution of the industry in relation to environmental issues?
Laurence Jeandot: Of course we can ask the question. The new materials will make molded sails: made in one piece. It will take more than 50 or 60 years for this to actually happen on the entire fleet. These new fabrics must meet the requirements of the sailors who are aiming for performance.
KER MER: What kind of sail to recycle?
Laurence Jeandot: A sail is good to recycle after 2 years when it comes to a racing sail because they have a much more primed fabric (a thinner weight) with an induction (kind of resin) more brittle. They are can be strained at the start of the competition. So they get damaged much faster. Racing sails are too worn to be recycled as accessories.
On the other hand, a recycled yachting sail will have a more efficient technical composition, a weave of frames and chains much more robust. They can be found after 10 years or 15 years. Boaters have the choice between series-manufactured sails or custom sails that correspond to their navigation project (high-level navigation, passing the Bay of Biscay, going to Brazil, cabotage in Brittany).
All sails are made of polyester. Performance comes from the induction of the sail.
KER MER: How to recycle the sails of regattas?
Laurence Jeandot: We can recycle slats, screws, slats protectors, the rope that comes with it. At the fabric level, I cannot reuse it. Only the sails are recyclable in my workshop.
KER MER: What are the defects of the sails that can be recycled?
Laurence Jeandot: The sails are marked by the history of their navigation: we notice the presence of stains, rust and mold. The sails are less impervious than at the beginning of their existence. However, these properties correspond to the second life that is given to them: a bag in veil remains more waterproof than a cotton or linen bag.
KER MER: What would be your most cherished desire for your journey and personal experience to advance humanity?
Laurence Jeandot: My dearest wish is that we can trust each other more and more in order to live in harmony, in solidarity, on the same planet. We all share the sun, the fleet. I would like to be part of the network, the movement of people who are already well on their way to live better. I would like to share my quality of life with those who do not have it.