Gastronomie
The Seine In Paris
Komatsubaki
Gastronomie
The Seine In Paris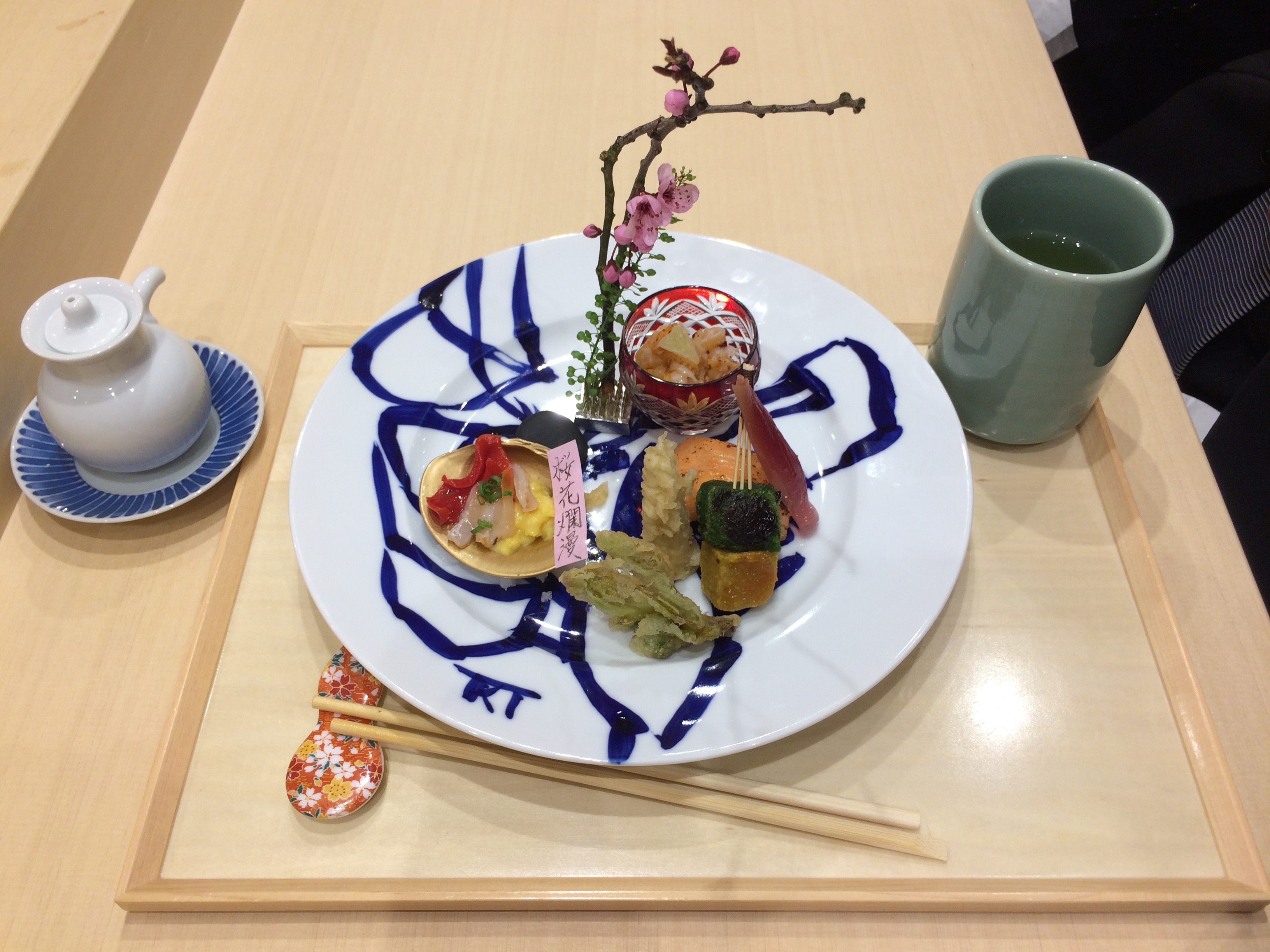 A temple of the Fine Art of Authentic Nippon Gastronomy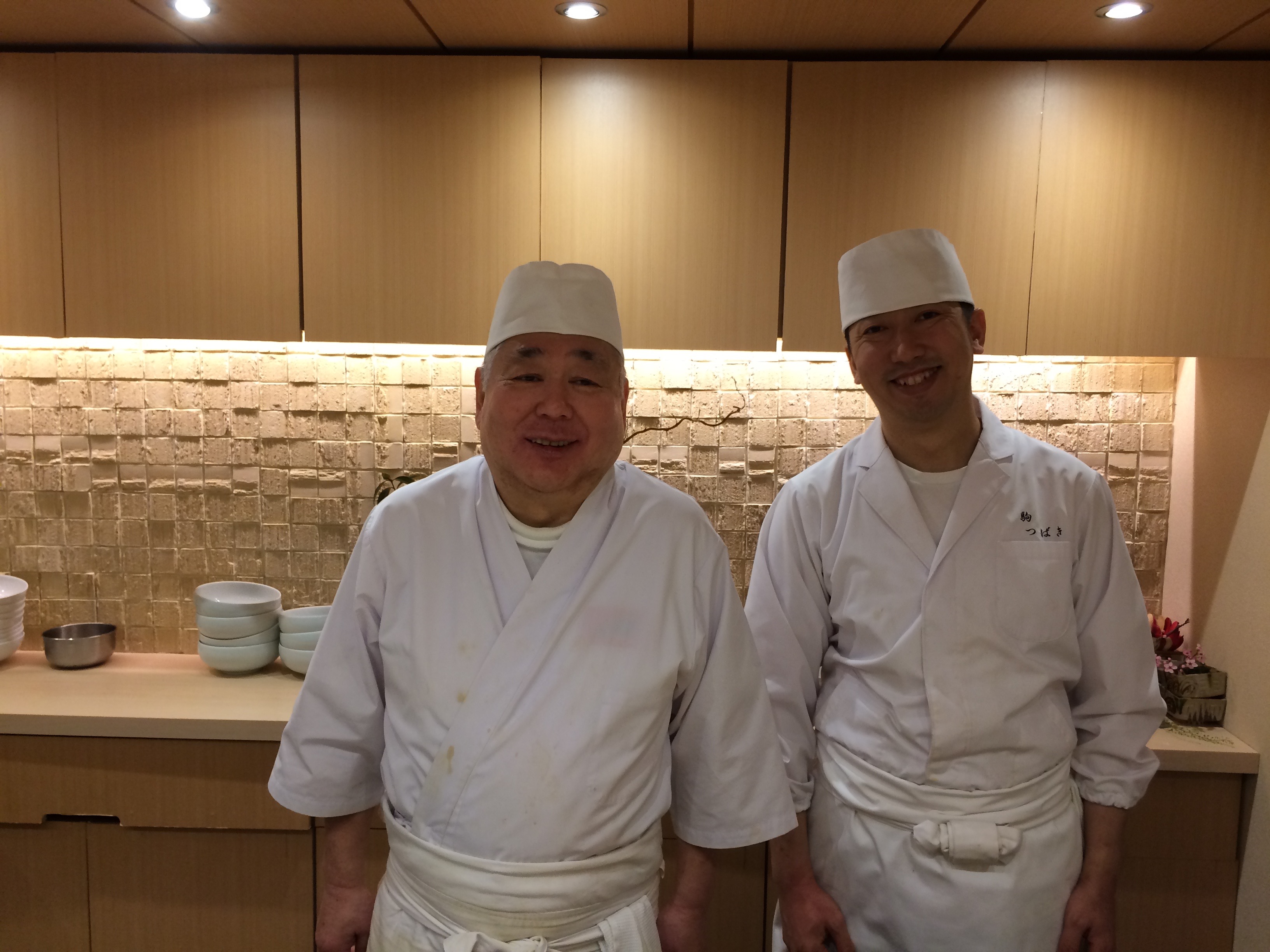 For about thirty years, 3 rue d'Artois, a stone's throw away from the Champs-Elysées was home to a restaurant assiduously frequented by homesick Japanese expatriates for the authenticity of its Japanese cuisine.
Not far away, at Trocadero, another tiny restaurant was an absolute must for connoisseurs of genuine Japanese sushi as prepared by Chef Kino.
Recently, these two legendary institutions merged to give birth to KOMATSUBAKI, a restaurant that, just as in Japan, cultivates the 'confidential' spirit of hidden gastronomic gems.
In Paris as in Kyoto
Pushing the heavy wooden door engraved with Japanese calligraphy, the diner climbs a flight of stairs to find himself in a jewel box invisible from the street.
Designed by architect Riuyichi Nakamura, most of the furnishings were made in Kyoto, not least the impressive bar in Japanese cedar, subtly scented and velvety to the touch.
Upstairs lies the jewel in KOMATSUBAKI's crown, the private dining room behind the sliding doors with a work of art painted by Kyoji Takubo, the famous painter and father of Chef Takubo.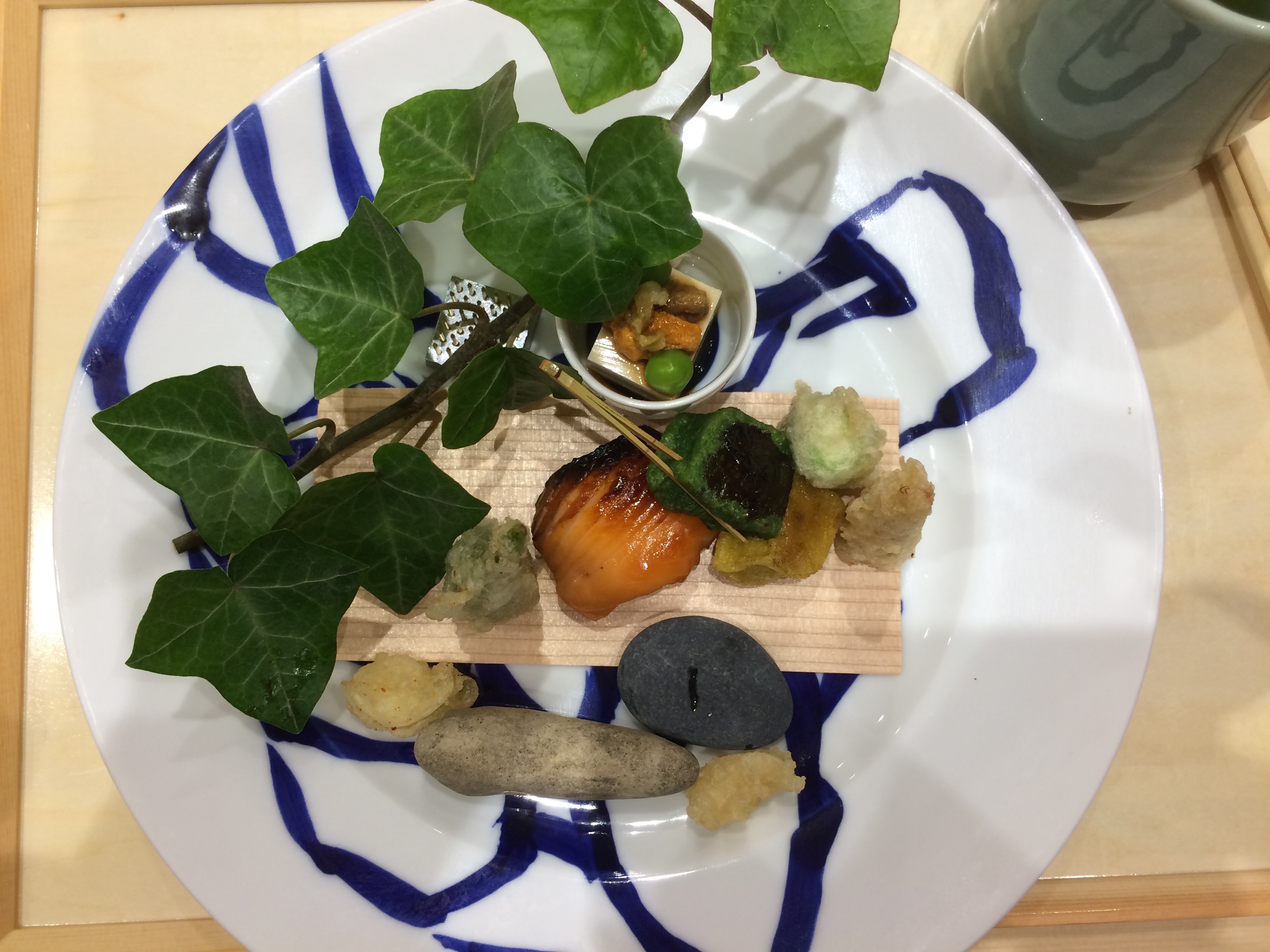 Diners remove their shoes to sit on a tatami, but with a nuance – a hollowed-out trench beneath the table allows European diners to sit 'normally'! Diners are served by Chef Takubo's wife, dressed in a beautiful Kimono.
br>
Flavours from Elsewhere
The duo of Chef Kino and Chef Takubo completely revises the Western conception of Japanese cuisine. Chef Kino is an undisputed master of sushi, especially with the smoked eel that his family has been making in southern Japan for several generations. At the bar, Yoichi Kino's dexterity in preparing sushi in the purest Japanese tradition is hypnotic.
Despite his youth, Chef Takubo is nonetheless a master of Shôjin-Kaïseki cuisine; the delicate, exquisitely prepared vegan cuisine advocated by Japanese monks. This specialty earned Chef Takubo a Michelin Star in 2014 at Yuzu An restaurant in Fukuoka.
The two chefs combine their talents to create a menu that offers three culinary voyages: the The Sushi Menu offers a succession of sushi dishes, the Menu Kaïseki is a culinary art where the absolute harmony of taste, texture and aesthetics is sought, incorporating branches, leaves and flowers.
br>

---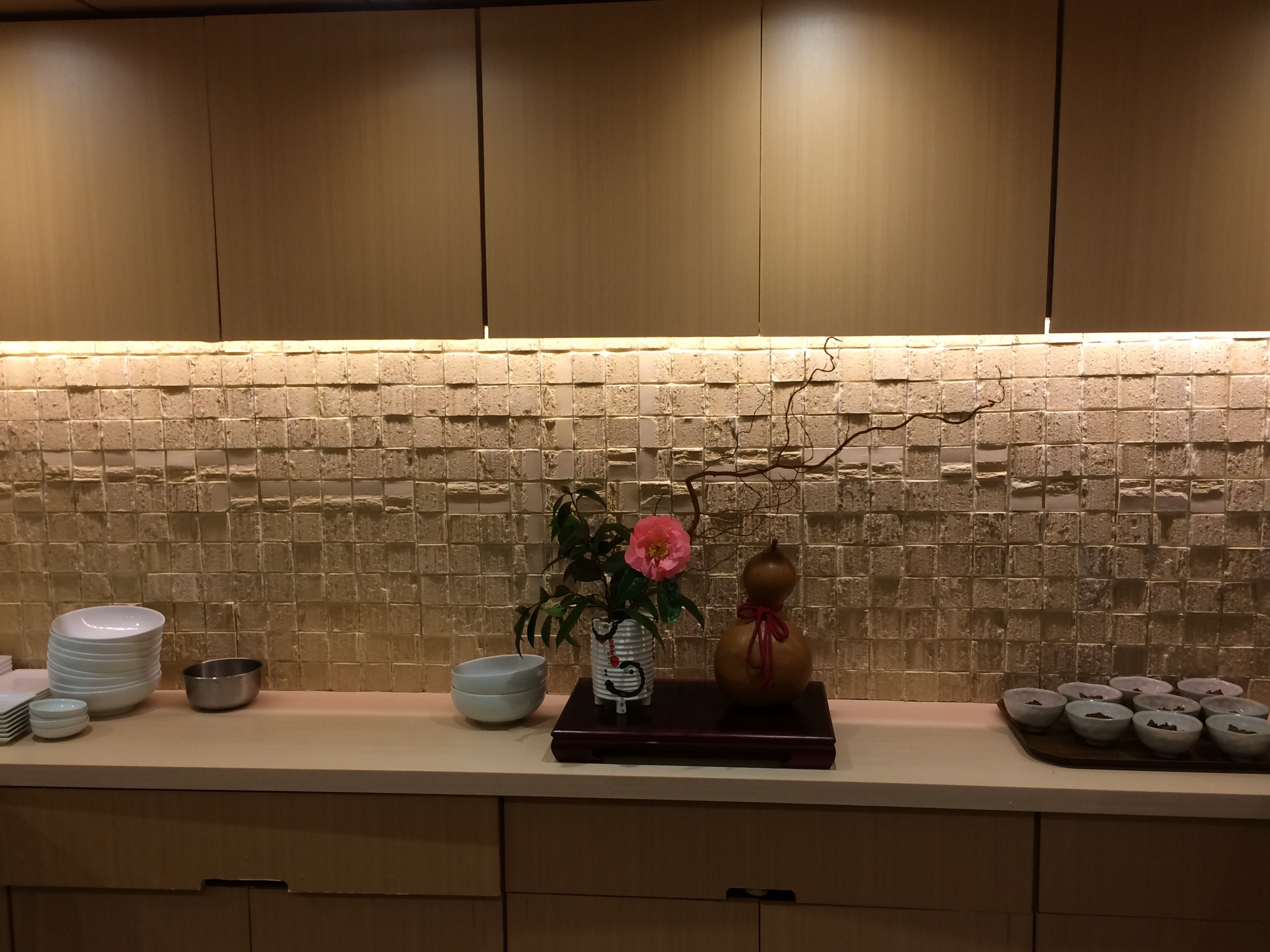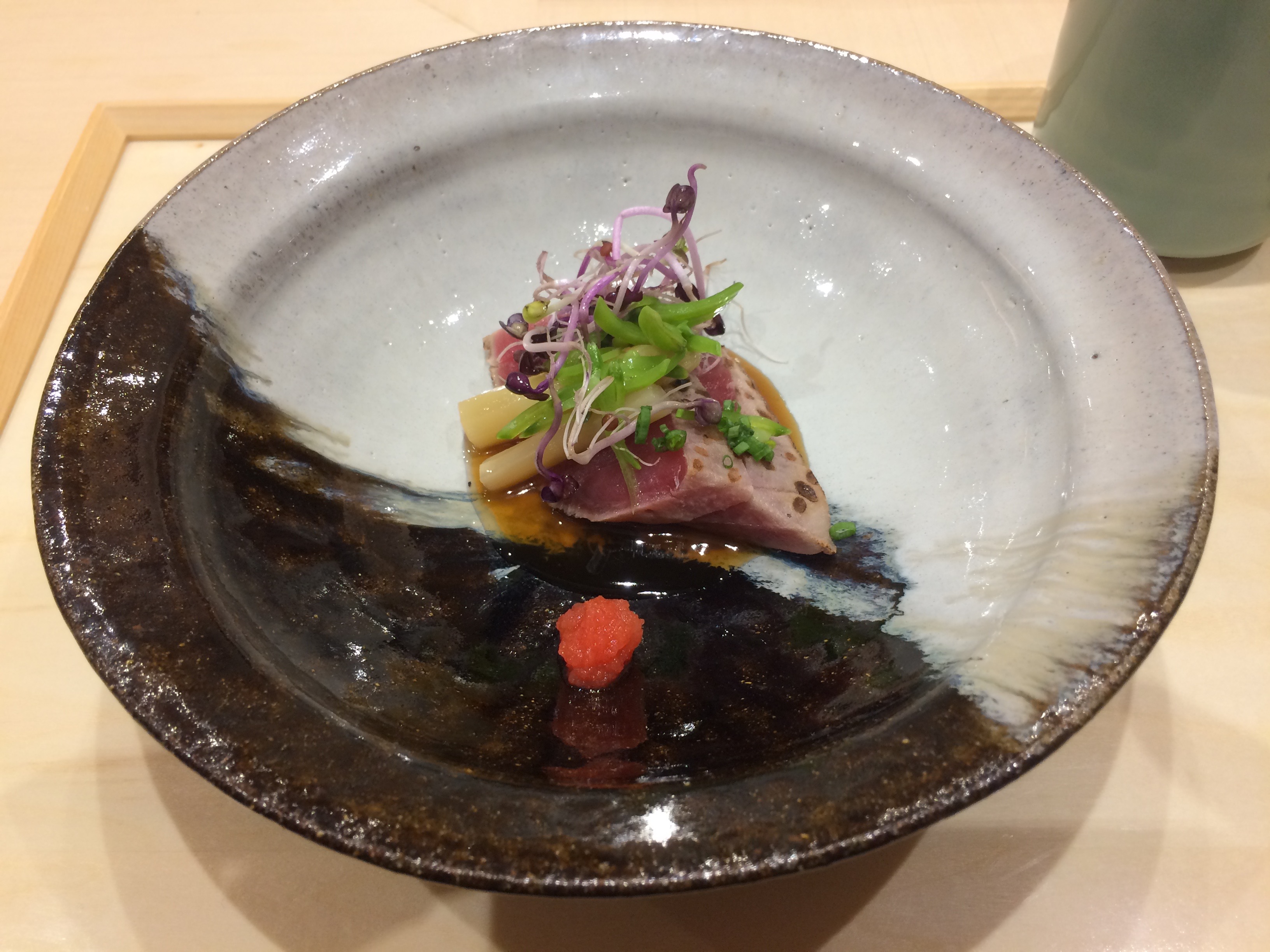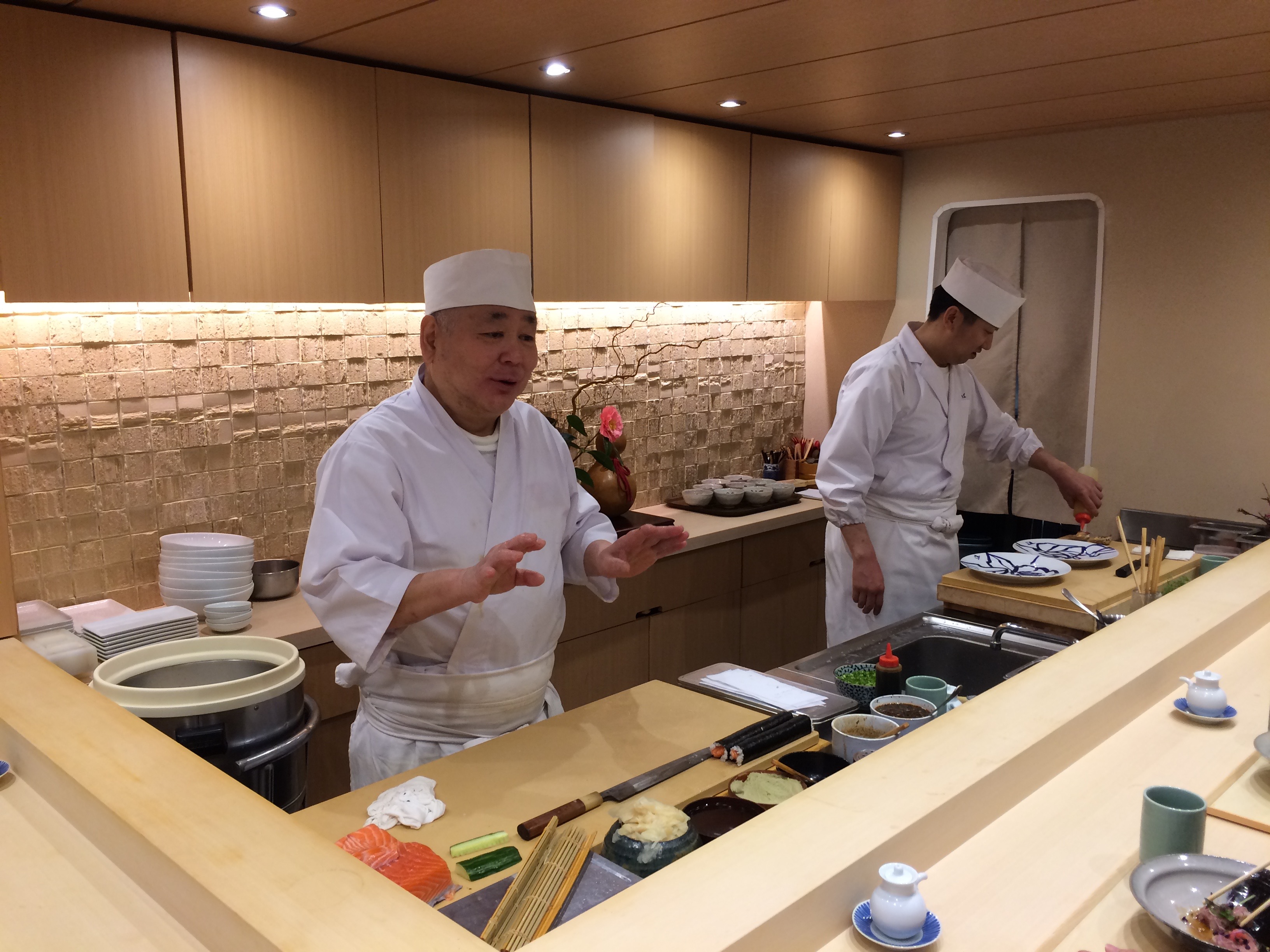 ---
br>
br>
br>
br>
br>
Finally, the Shôjin Ryôri Menu is a vegan cuisine based on Buddhist principles that prohibit the killing or exploitation of animals.
The Buddhist priests, whose founders studied in China in the 9th century, transmitted the vegetarian cooking practices of Chinese temples strictly in accordance with the teachings of the Buddha.
This small, but beautifully formed microcosm of Japan, is just off the Champs-Élysees.
It's a place outside of time, with a cuisine based on these two extraordinary Chefs' extraordinary creativity and savoir-faire. So much so that, on leaving the restaurant, you'll be amazed to discover you're still in Paris!
Rola