The Mediterranean Sea In Beirut
Fashion
The Earth is crazy
The Mediterranean Sea In Beirut
Fashion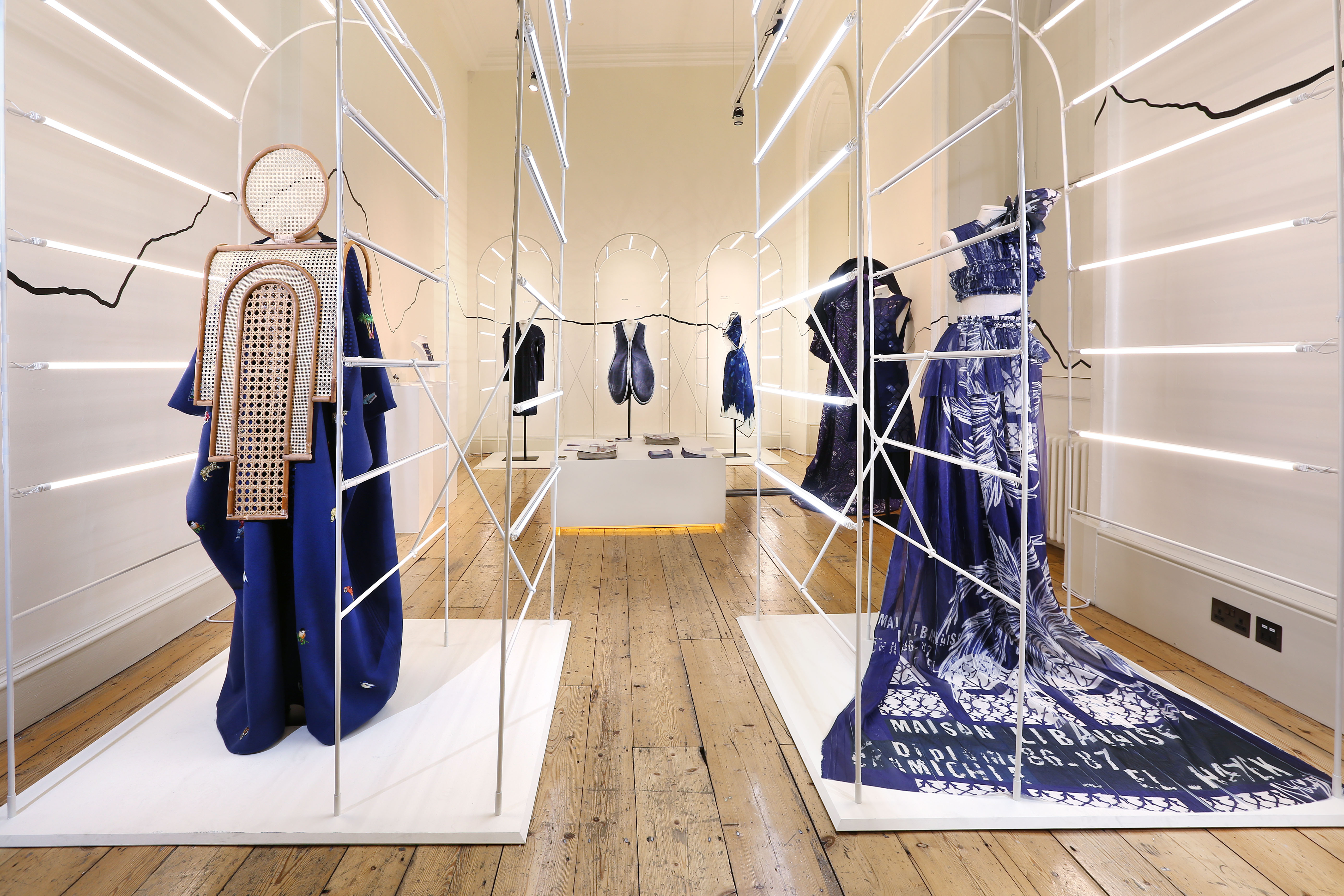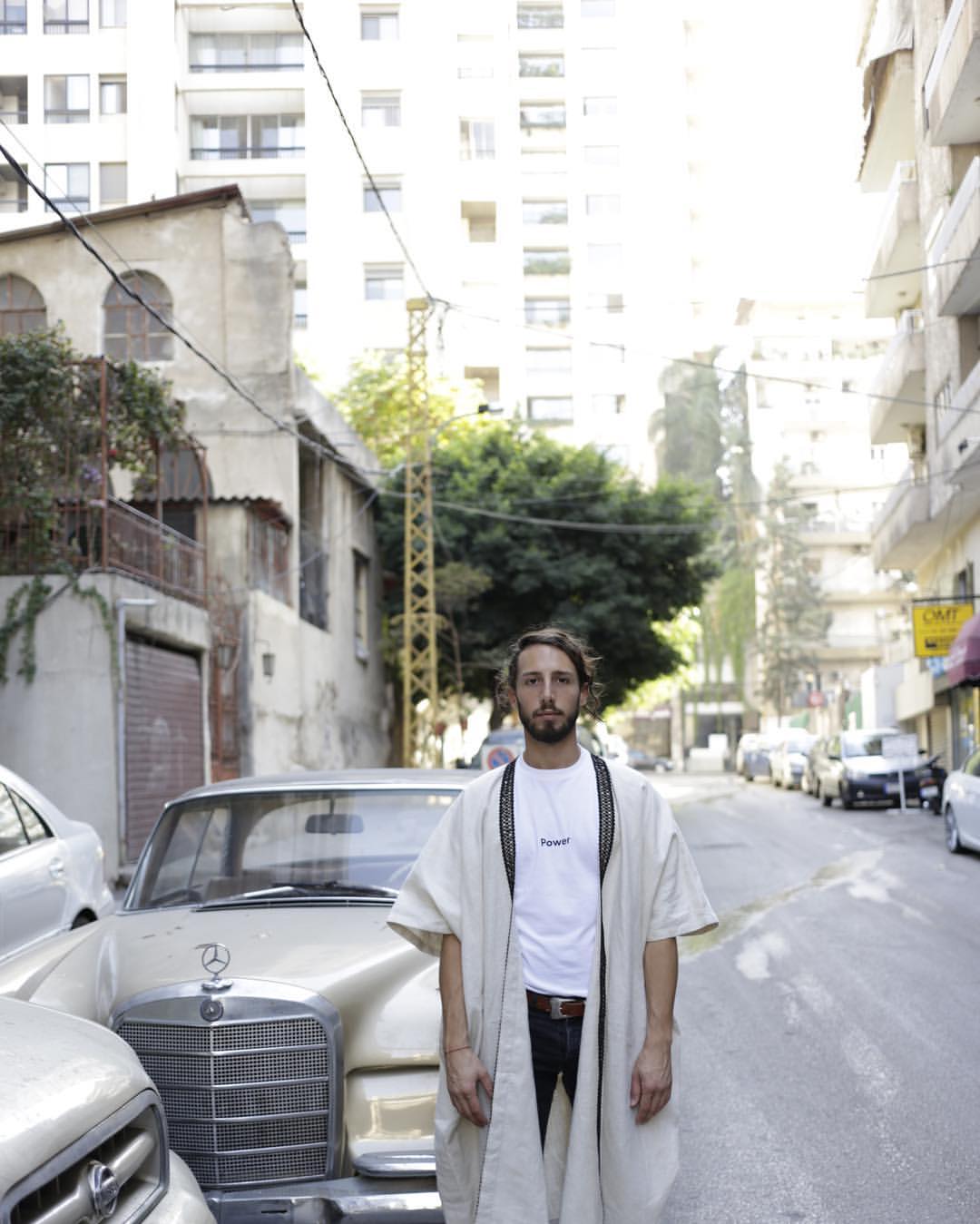 br>
br>
br>
That the extravagantly ornamental side of oriental culture seduces you doesn't surprise us in the least. However, we would like to surprise you by introducing a young Lebanese designer who has the audacity to revisit one of the great fashion classics of his country.
We met Joe Arida, creative and artistic director of his own brand, La Terre est Folle during Beirut Fashion Week of October 2016. His fashions aren't overtly glamorous, they simply have the little je ne sais quoi that makes his garments look just as good on someone cool as on someone classic.
Joe is more than a little ecologically engaged. It was while watching television one day that that he realized the world was walking on its head. Thus, the brand name 'La Terre Est Folle' [The Earth is Crazy] was born, giving birth to limited edition artisan coffee tables, cushions, lighting and illustrated skateboards that ended up on sale in one of Beirut's contemporary art galleries, Minus 1. What amuses him is to switch the destinations of some of his creations, for instance, a design created for a cushion might find its way onto a tee-shirt. His collections, with clean and contemporary lines, are designed and produced in Beirut.
Meeting Tala Hajjar of the Starch Foundation, (a non-profit organization to help launch Lebanese emerging designers founded by Rabih Kairuz), encouraged him to develop his tee-shirt line into a fuller ready-to-wear collection. The opportunity of presenting his collection in London and Paris lead him to question the abaya, a traditional item of clothing in Lebanon.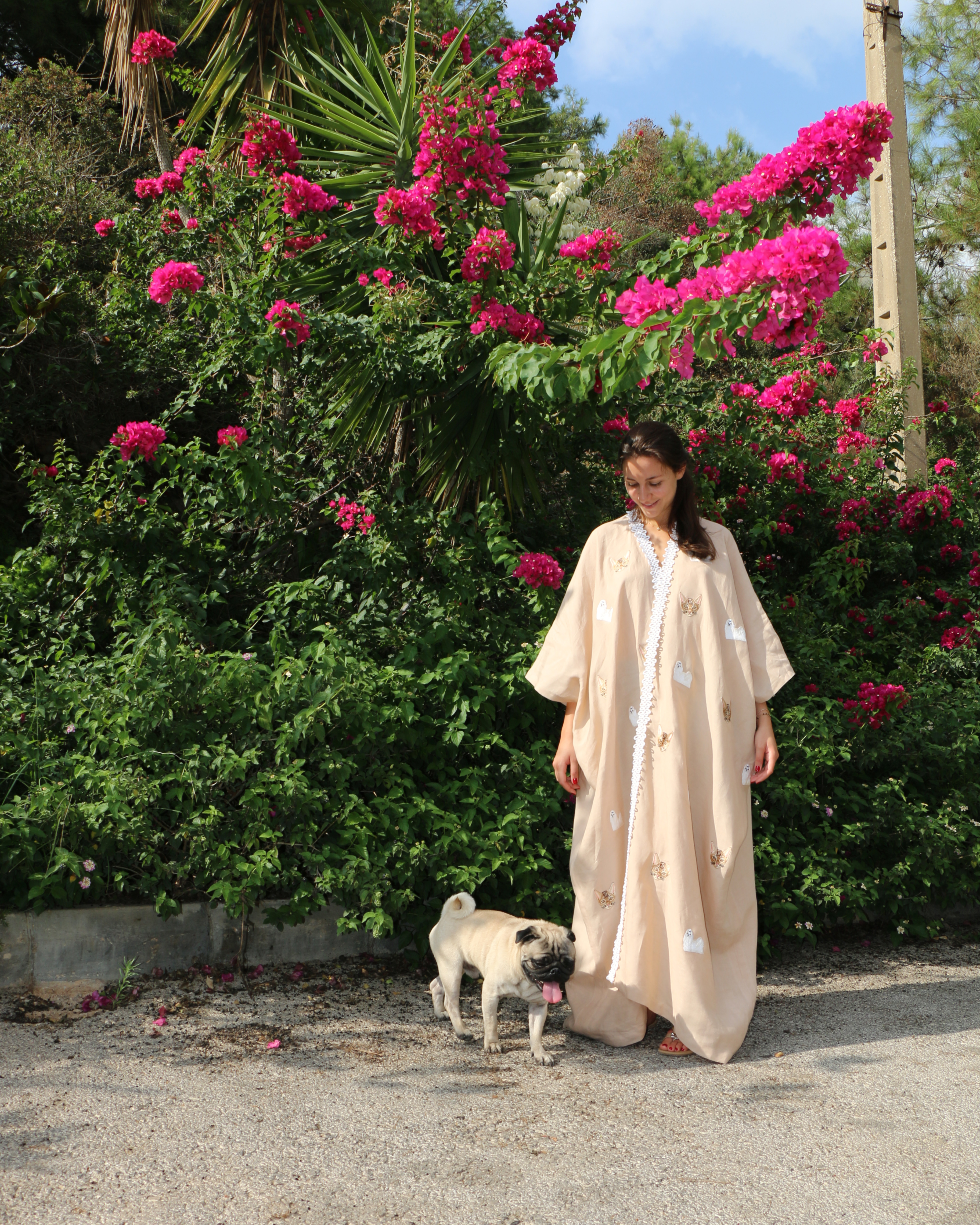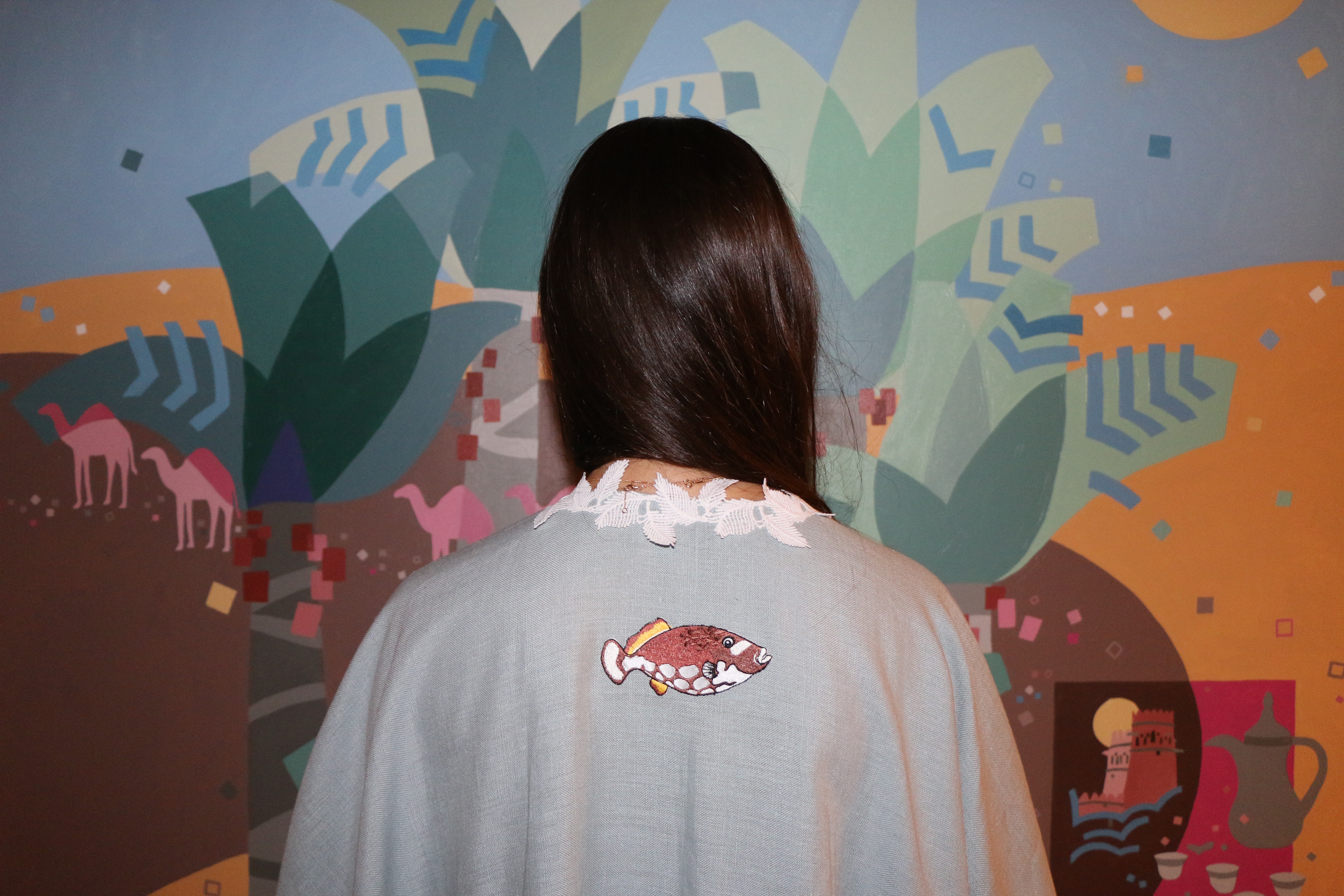 Very attached to his culture of origin, Joe has the talent to reinterpret the traditional costume of Lebanon in a creative and modern way, also highlighting the local savoir-faire of embroidery.
The abaya, a long, loose woollen that coat reminds us a little of the great classics of Brittany, the striped marinière and the fisherman's jacket of this region. To each his own outfit to protect from the clemency or inclemency of the respective climate.
In his London exhibition, his woollen abaya in a beautiful, deep Mediterranean blue, with its deliberately exaggerated volume, is embellished with embroidery symbolizing Beirut through nature and in retro style, with the sun, birds, vintage cars, palm trees – and even fish. The abaya has now become one of the great classic staples of the La Terre Est Folle label. The Art Deco architecture in old Beirut and the canework chairs in the Lebanese cafes of the '50s inspired his creation and scene setting.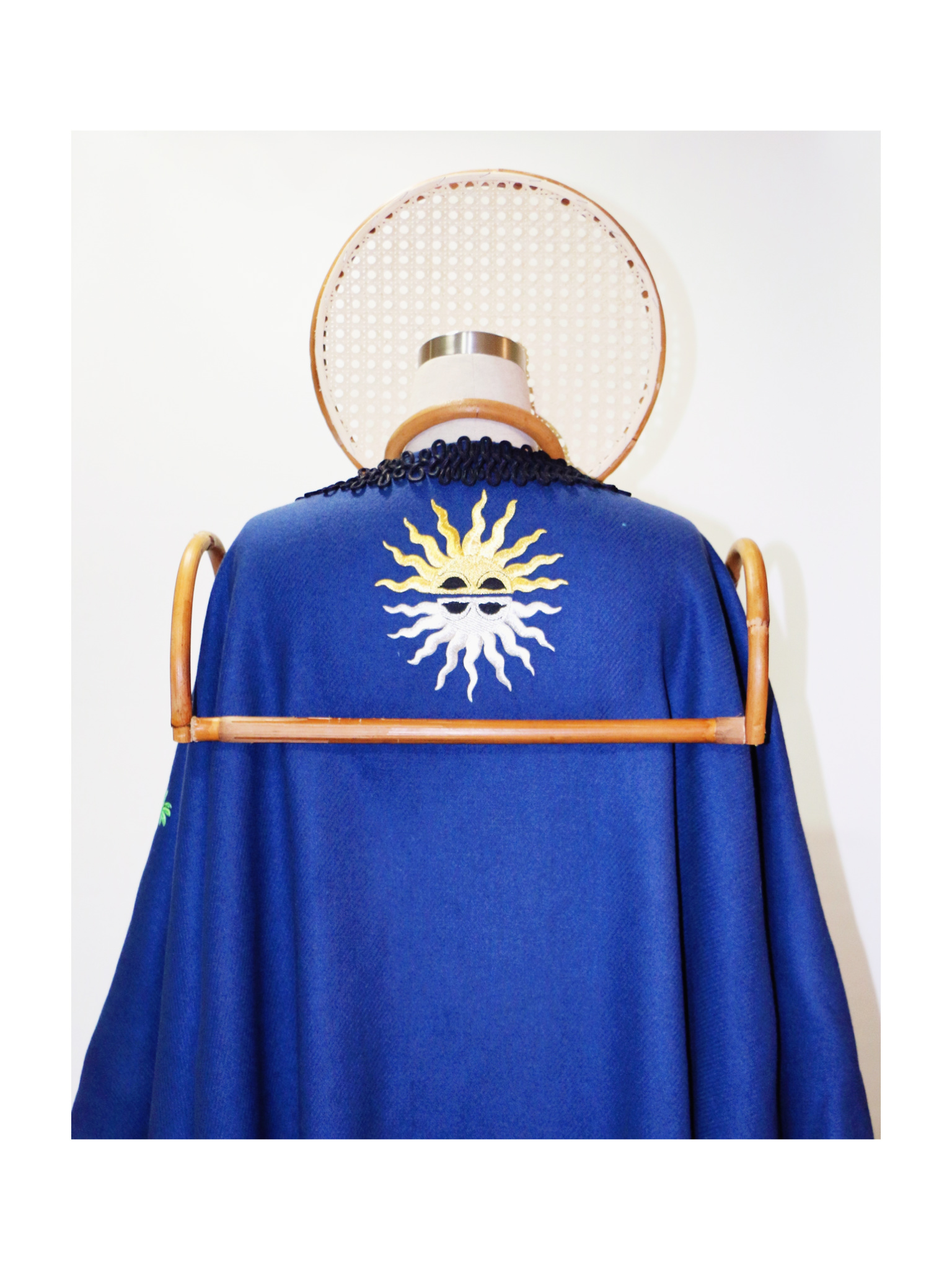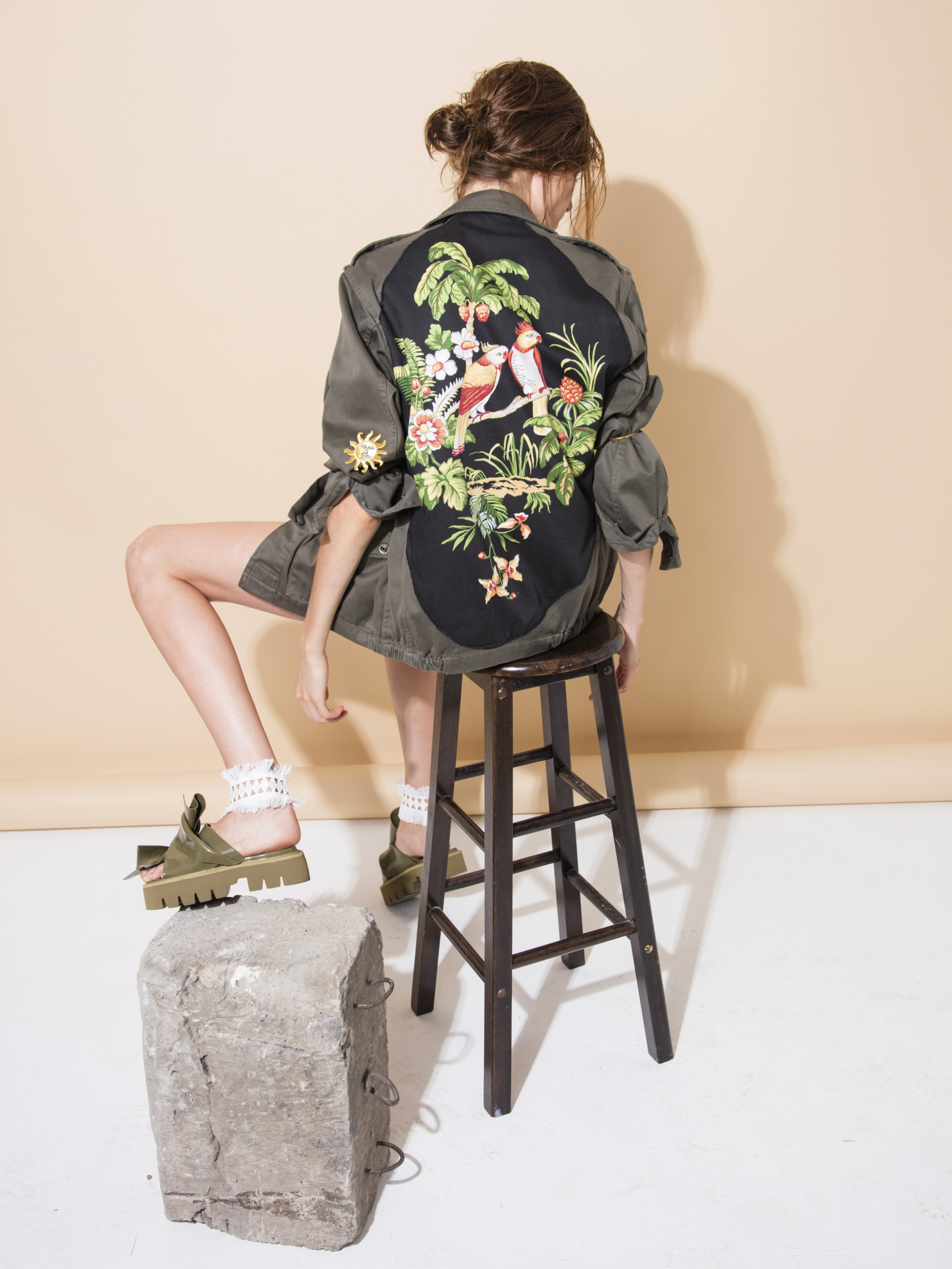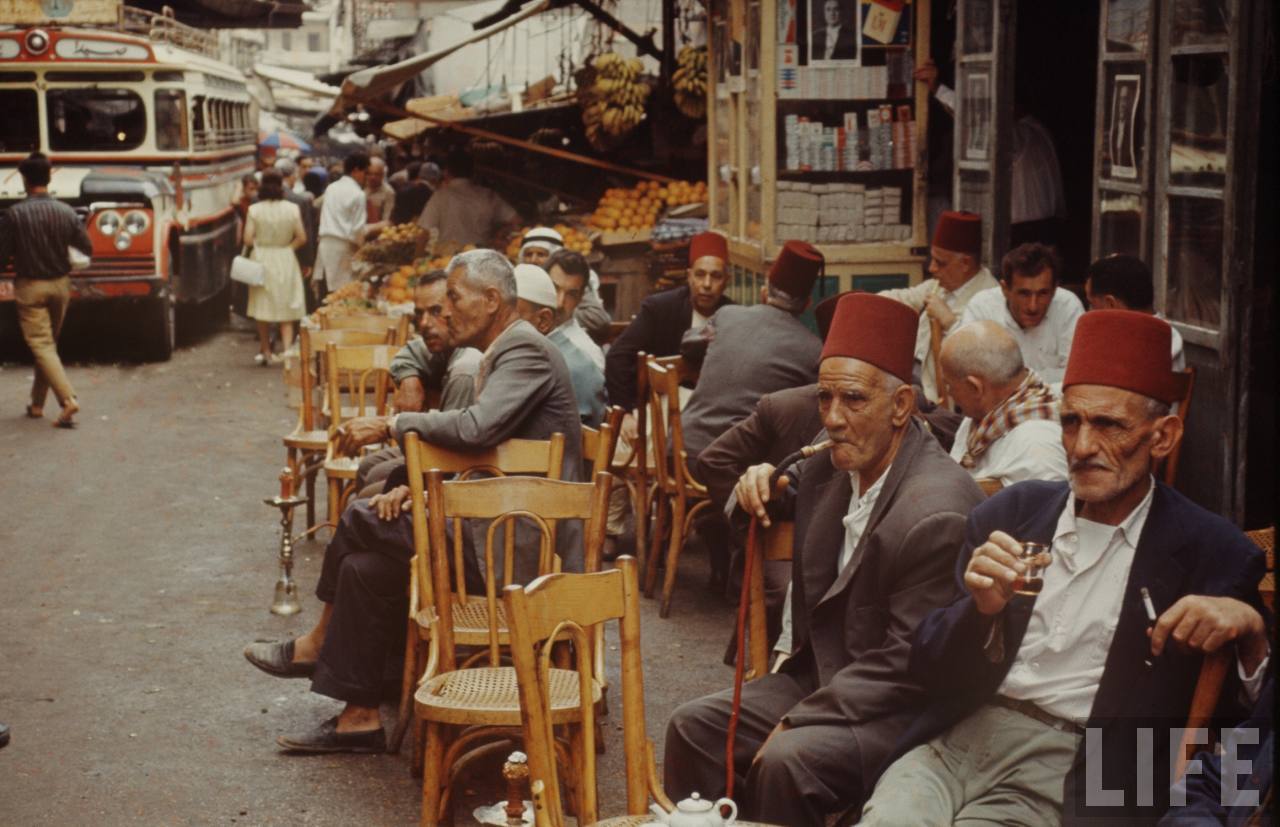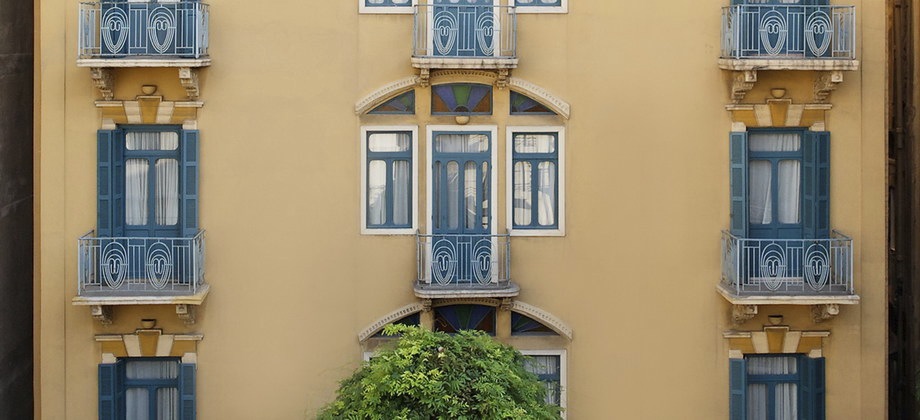 LaterreestfolleLibanKERMER5
LaterreestfolleLibanKERMER6
LaterreestfolleLibanKERMER7
LaterreestfolleLibanKERMER8
br>
br>
br>
br>
br>
br>
Joe doesn't stop here. He also creates seasonal collections, and the s/s 2017 is steeped in the atmosphere of the rainforest, with a rock 'n' roll edge that we love.
Take it from us, Joe Arida is one to watch.
Martina
Credits: La terre est folle p>