Lifestyle
The Channel in Normandy
A successful Story – Marin Montagut's Fold-up Mini-Guide
Lifestyle
The Channel in Normandy
Marin Montagut and the success story of a mini folding guide – A nous la Normandie!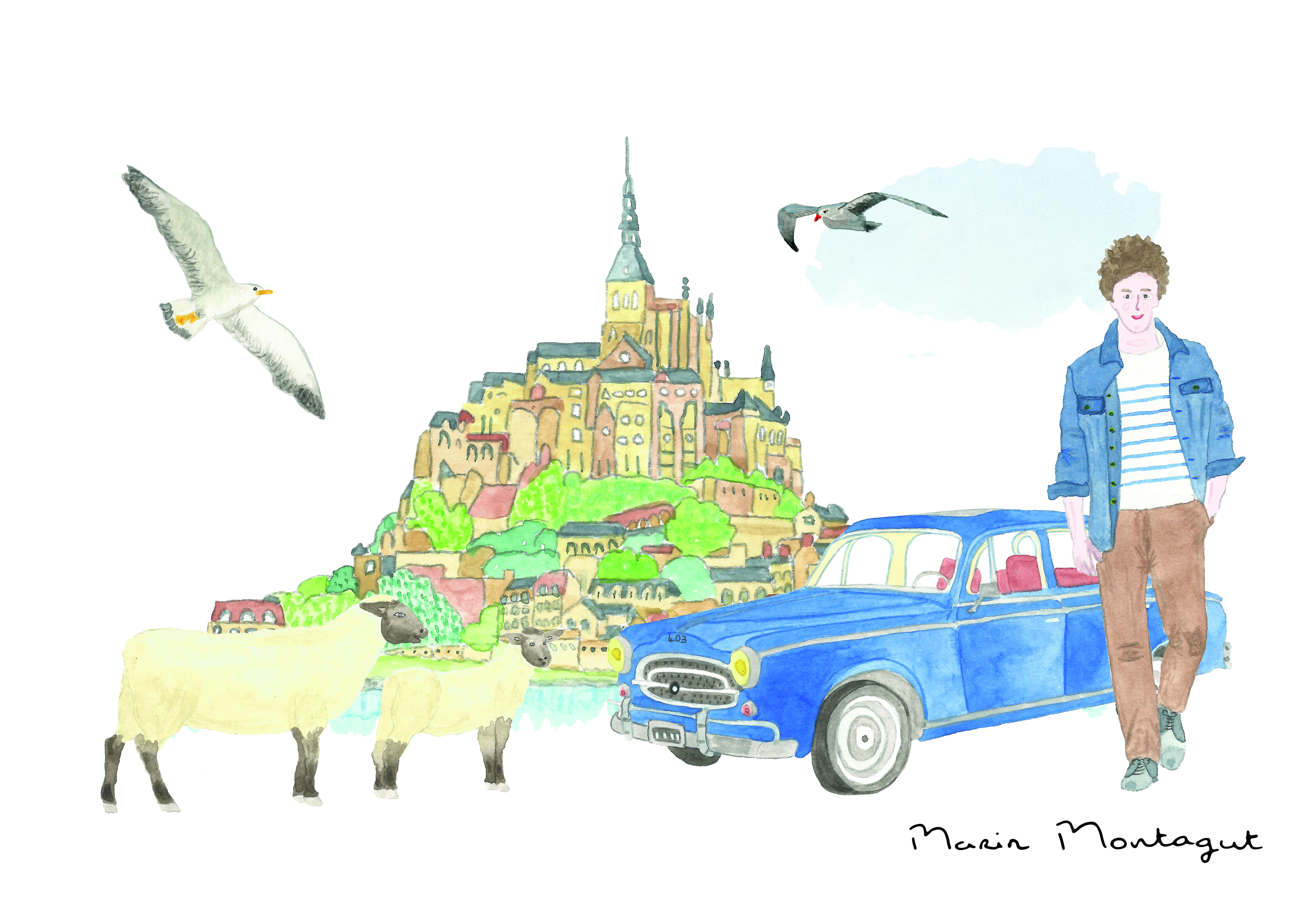 br>
With his air of the eternal teenager, Marin Montagut seems surprised at his own success.
He's hard to classify. Is he a filmmaker? A photographer? A scenographer? A designer?
Like the Renaissance Man, Marin Montagut is a Jack of All Trades. But this certainly doesn't point to any superficiality!
br>
This autodidact finishes everything he begins and once he has an idea in his head, nothing will stop him.
He charmed Inès de la Fressange into entrusting him with the production of a biographical documentary, films for the famous House of Roger Vivier, as well as convincing a TV channel to send him to report on every corner of the globe.
And then, after a chance meeting, he even became a columnist on the 'A Lebanese in Paris' blog.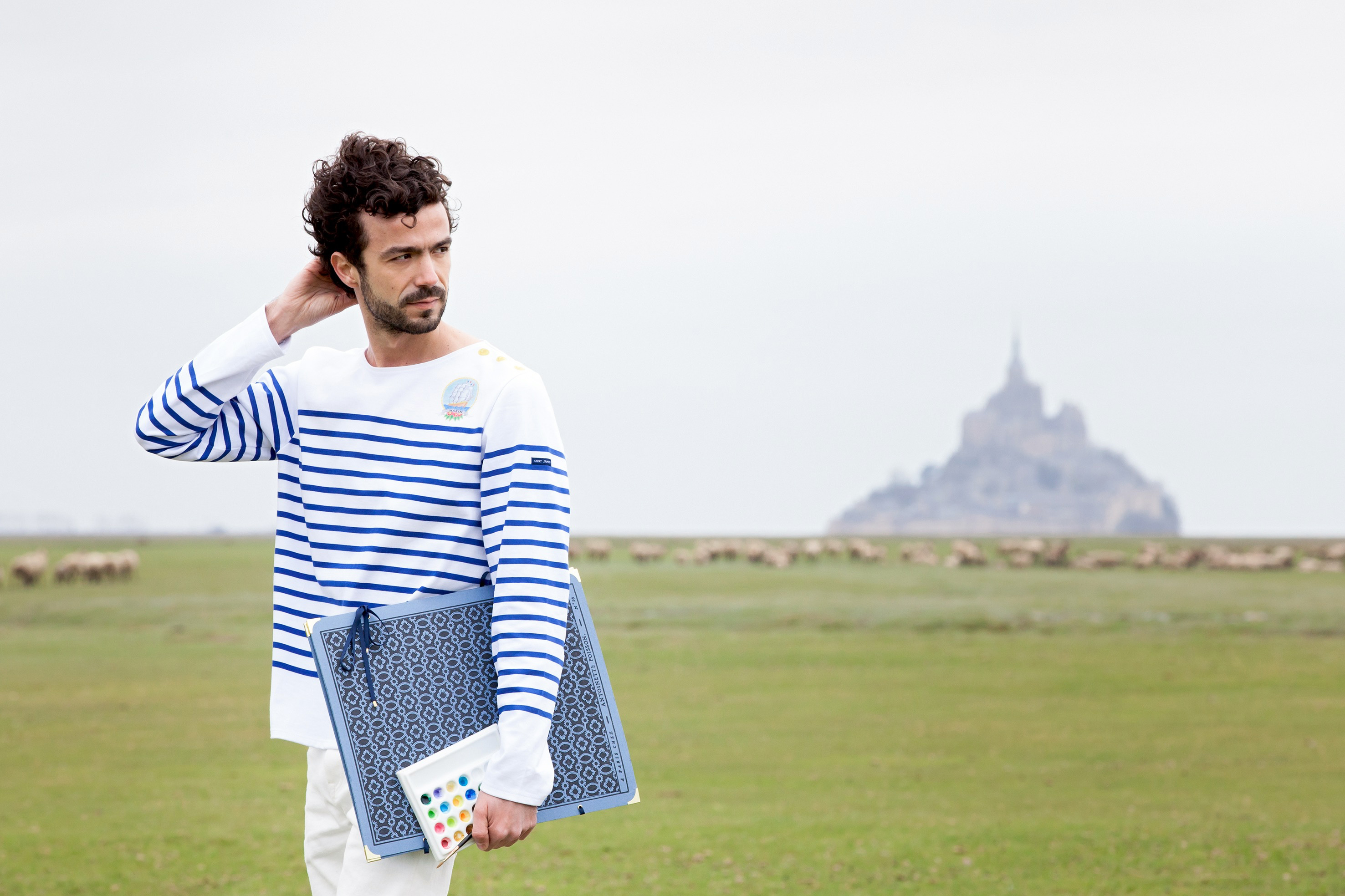 After a stint at Central St. Martins, Montagut arrived in Paris, a city he loves and to which he dedicated a unique guide, 'Bonjour Paris', an accomplished watercolor map of the city that allows both tourists and Parisians to discover unusual and chic addresses for shopping, culture and dining off the beaten track.
The idea came to him during his travels as Montagut found available guides too bulky and cumbersome. He wanted a map that could fold without ripping, one that could even be unfolded in the rain and that provided information on cafés, restaurants, museums and galleries at a glance – a treasure map ! He launchedhis own based on his instincts, without any market studies!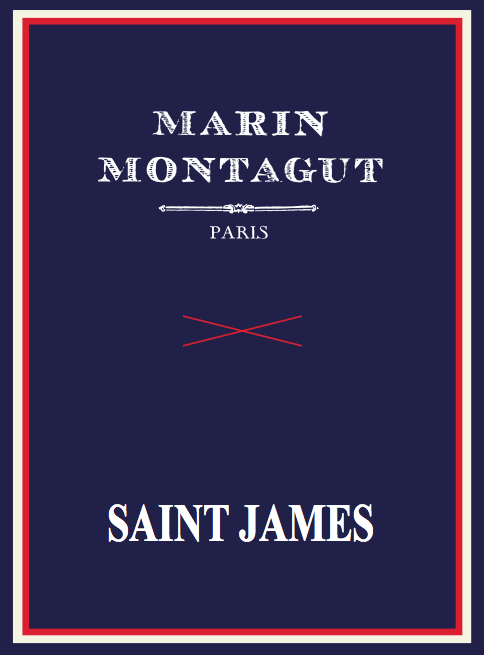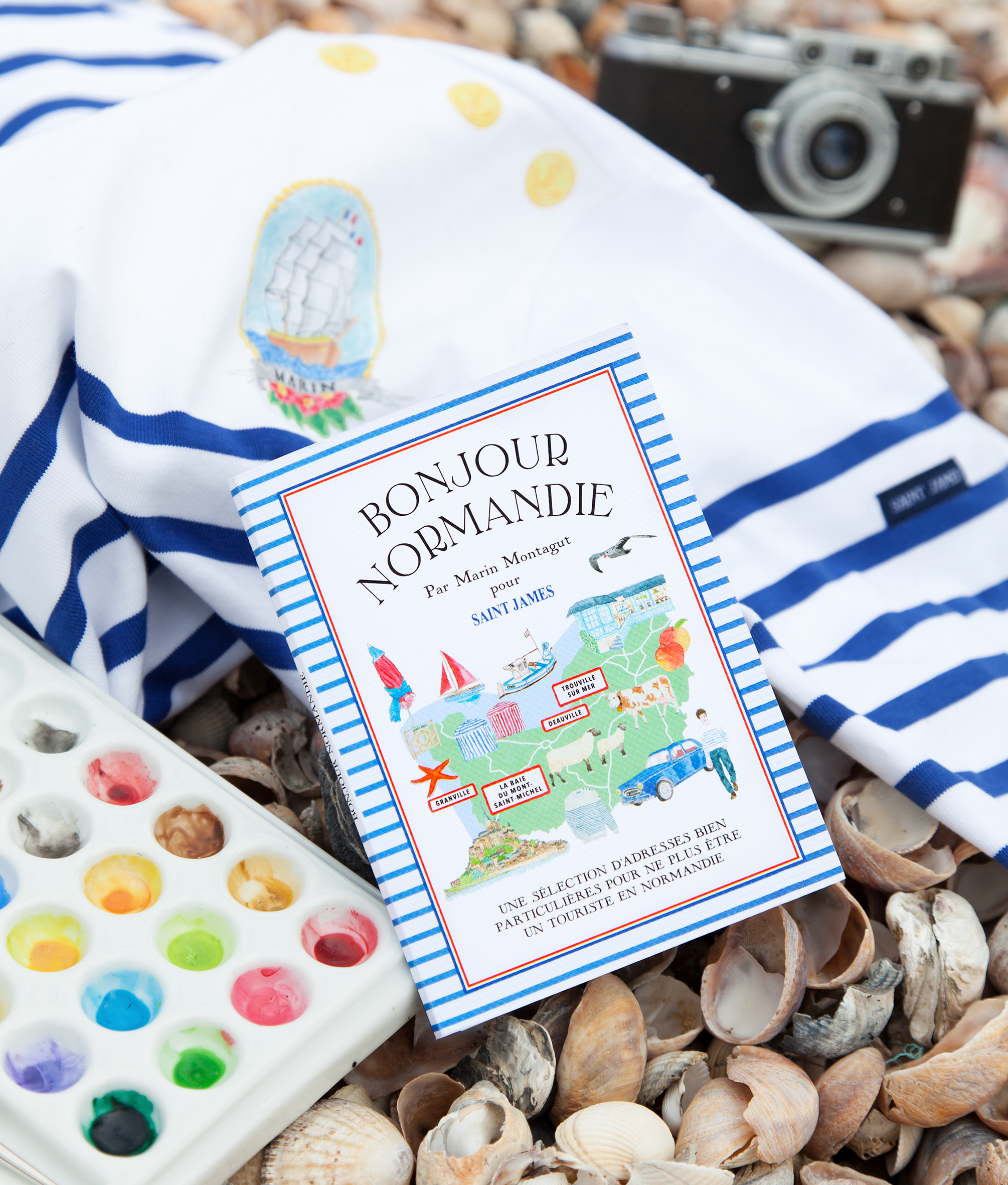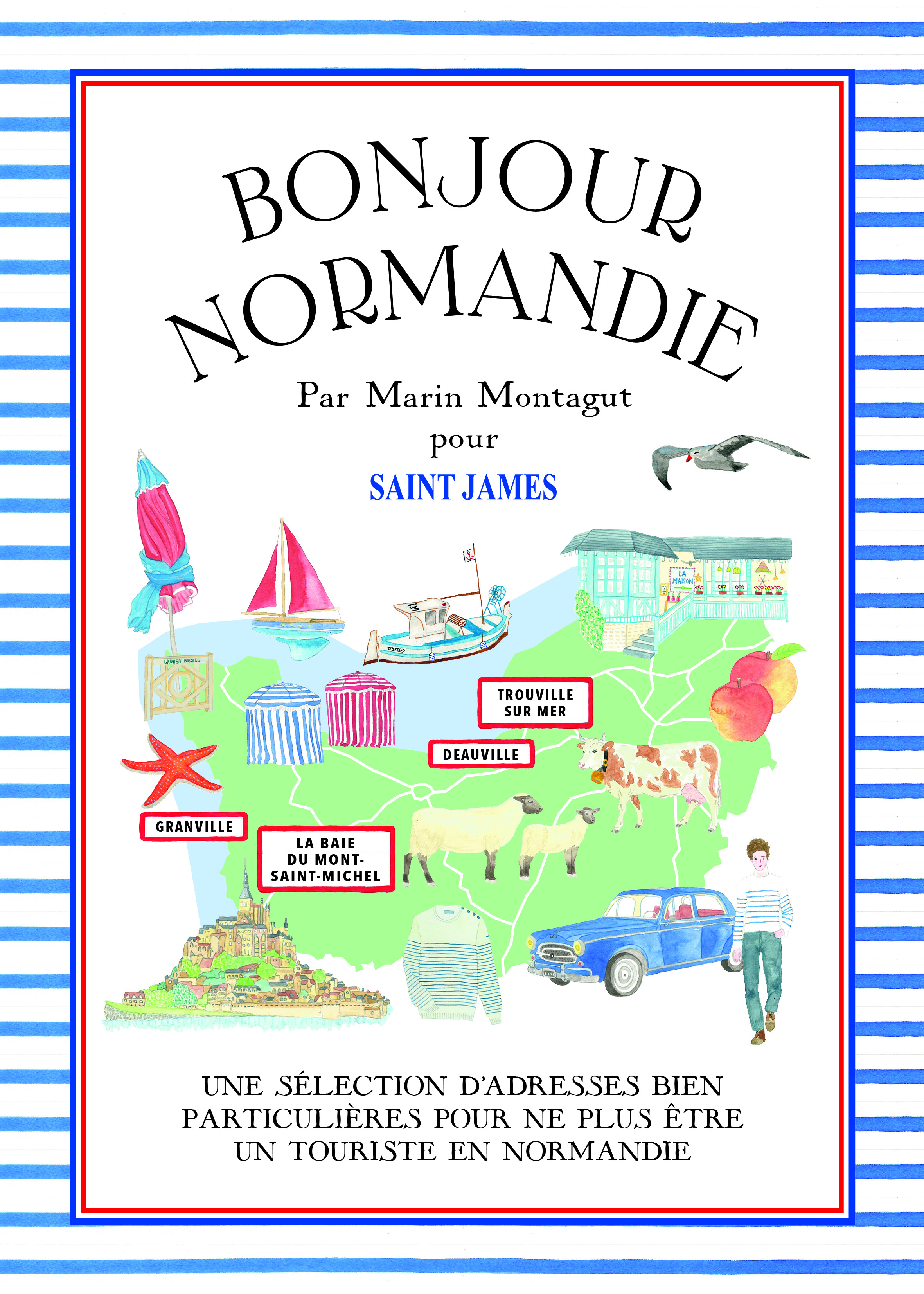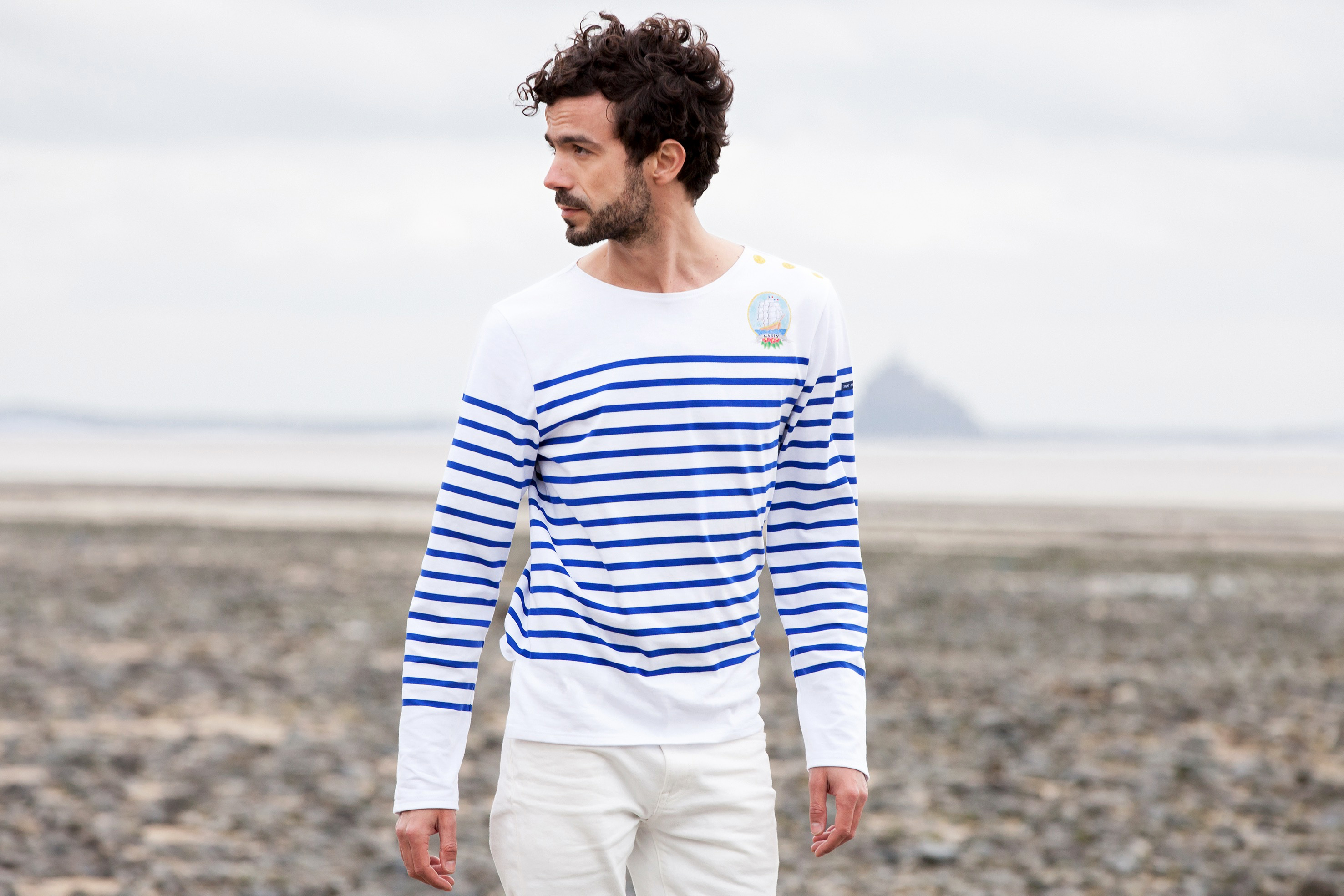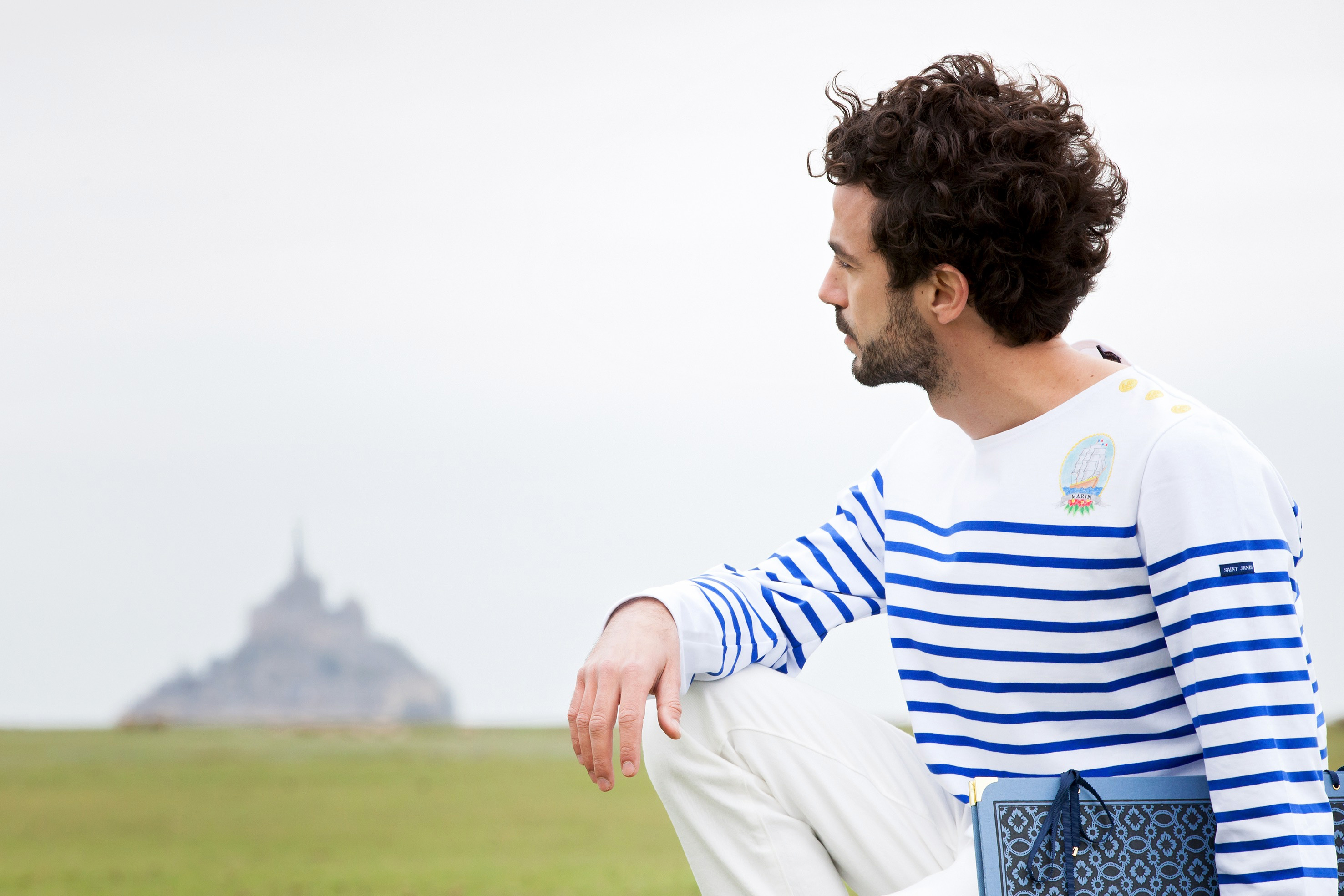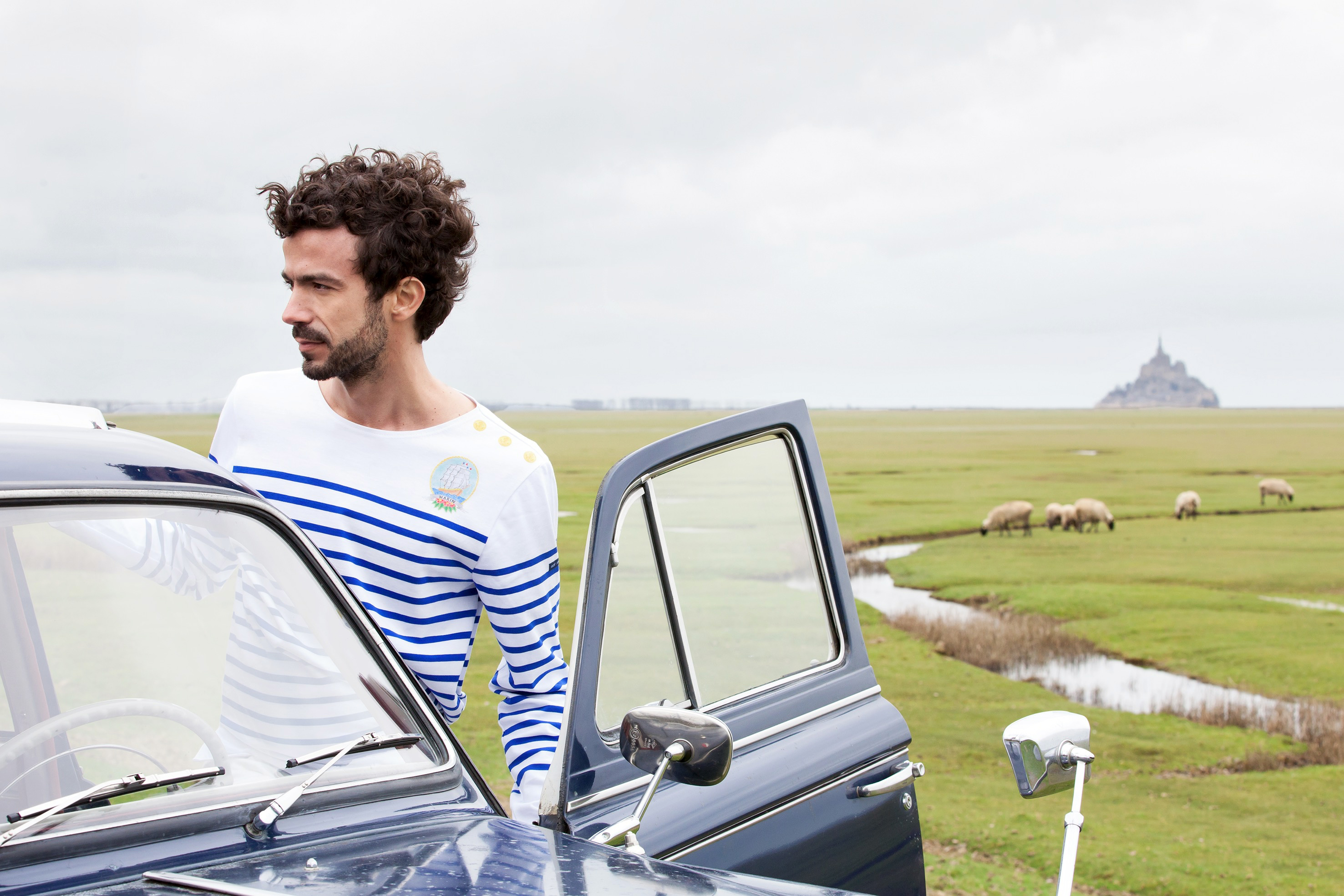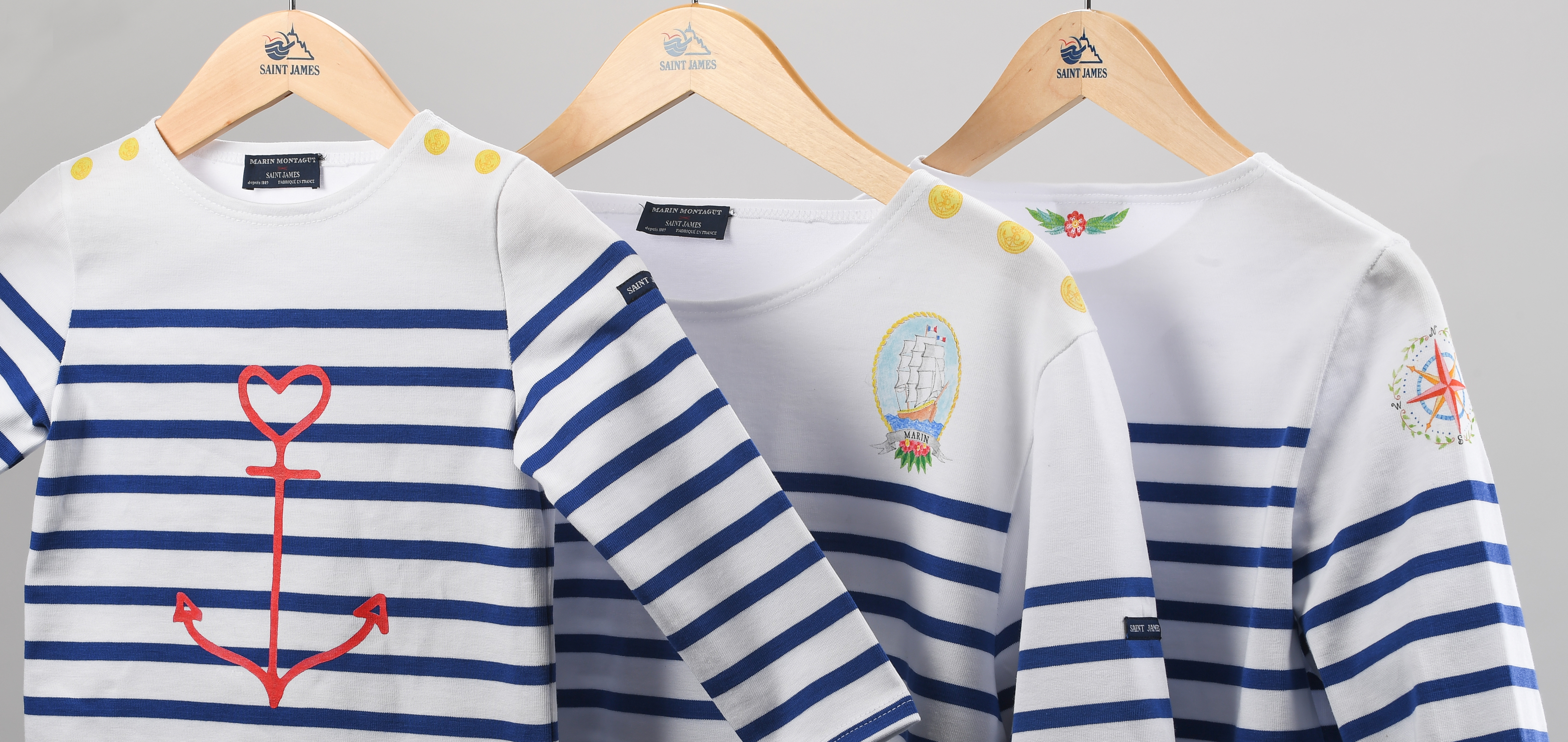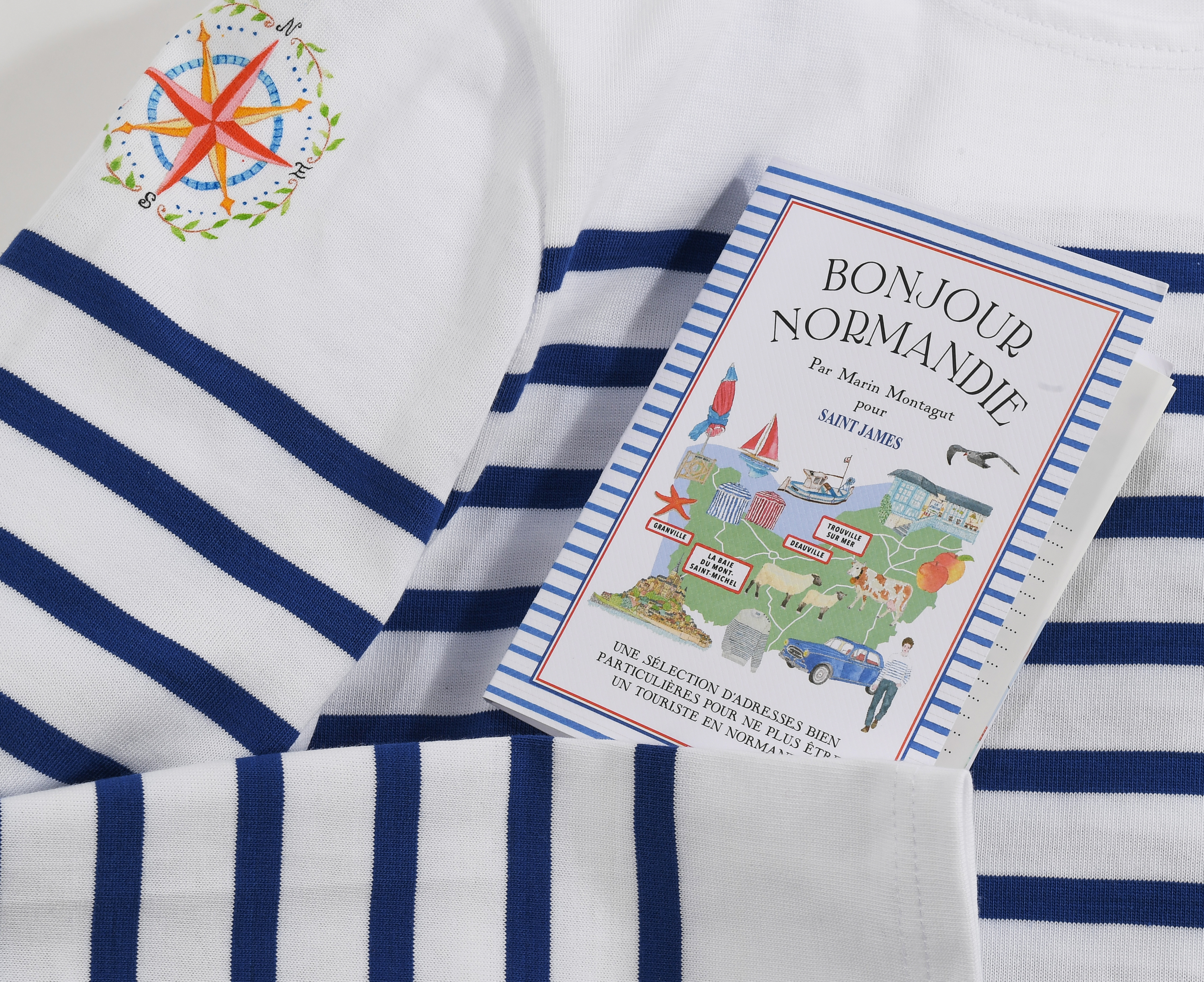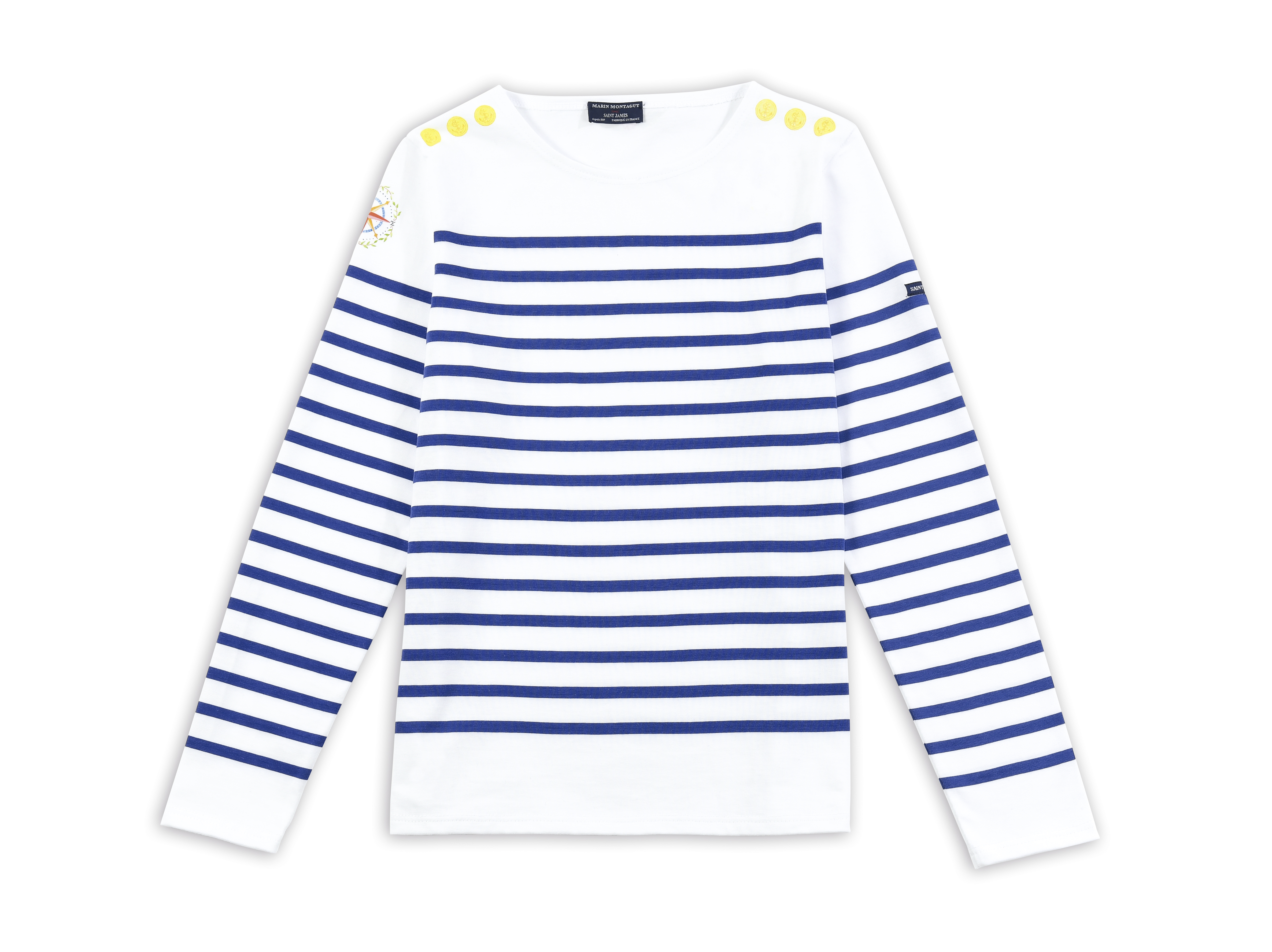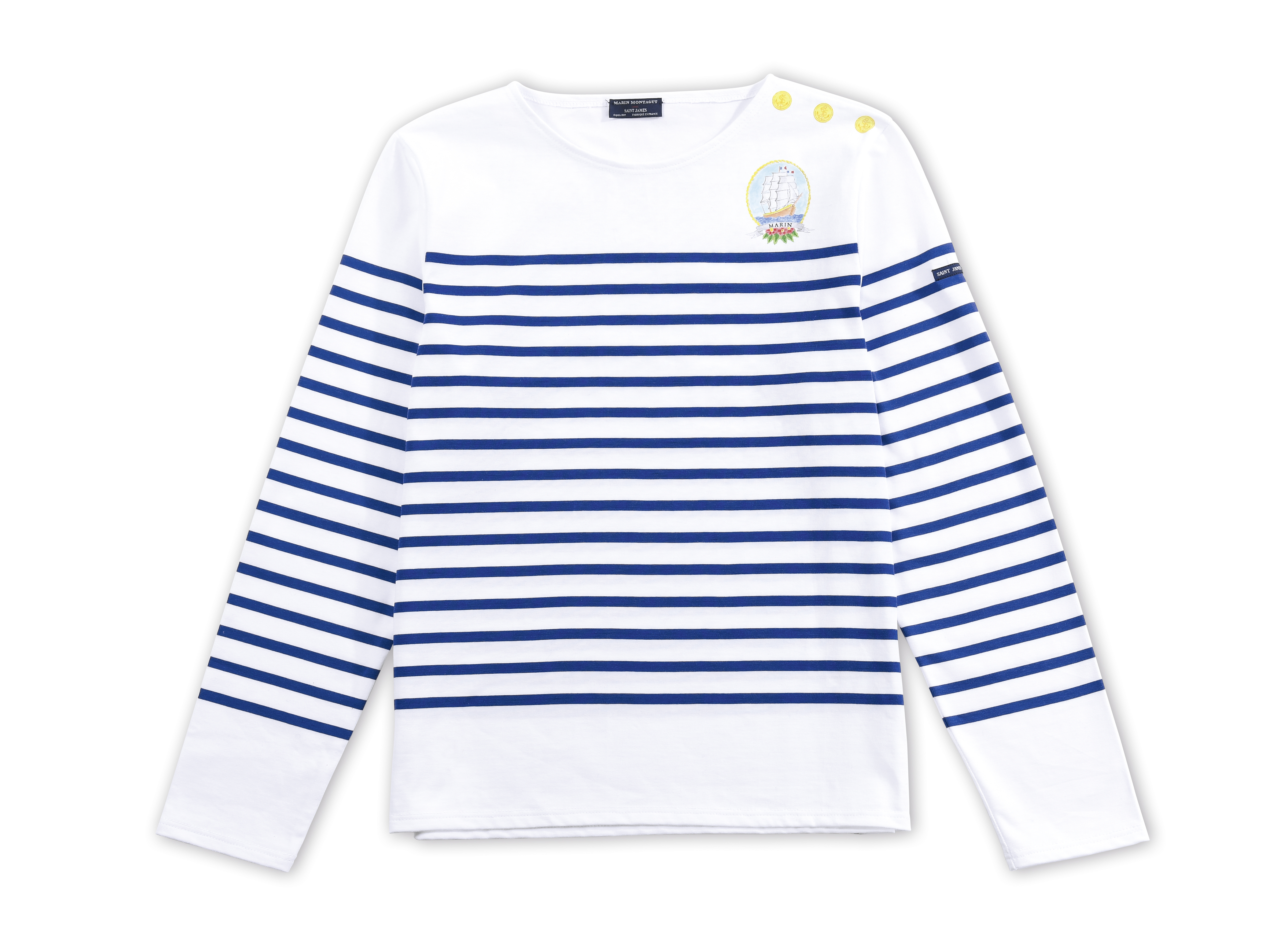 "I just created the object I wanted and couldn't find anywhere," he said.
With the success of 'Bonjour Paris' acclaimed by the Colette and Merci concept stores, Montagut took on London and New York before taking an interest in Paris by Night with the publication of 'Bonsoir Paris'.
And now we have 'Bonjour Normandie'. Montagut originated from the South of France, but has strong ties to Normandy, in the Eure and on the coast. This is where he spends his time drawing.
What could be more natural, than this rapprochement with the house of St James, famous for its fishermen's sweaters and its cotton marinieres? From this collaboration, a new guide on the region was born with three limited edition marinières, where the spirit of sailors' tattoos reigns supreme.
And his next City map?
Who knows, maybe Bonjour Beirut, or ever better – Bonsoir Beirut?
Rola
Crédits: Claire Cocano et Marin Montagut