Lifestyle
The Seine In Paris
KER MER Meets Lou St Cyr
Lifestyle
The Seine In Paris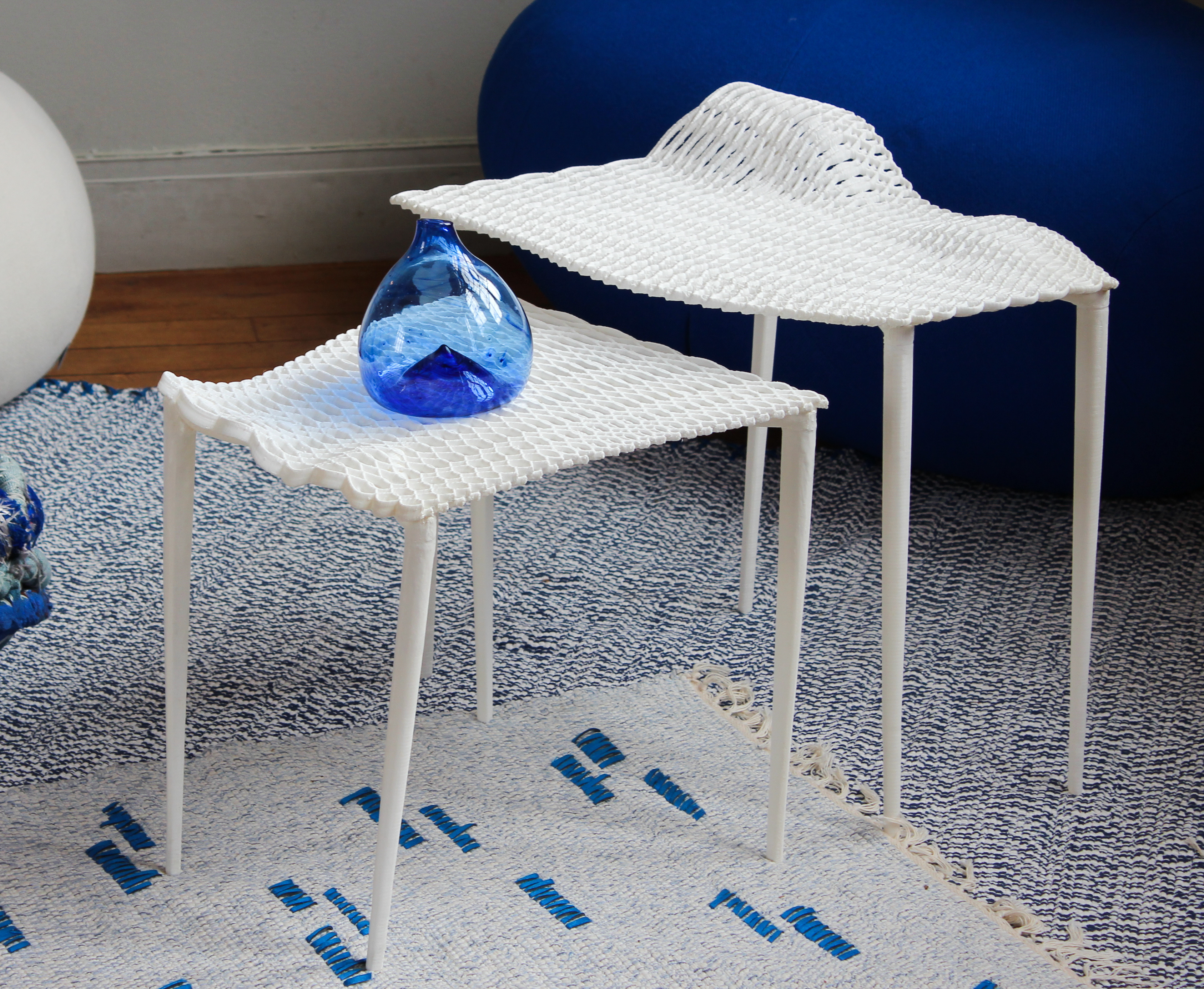 The recent graduate of École Boulle integrates biodegradable materials of natural origin into her design process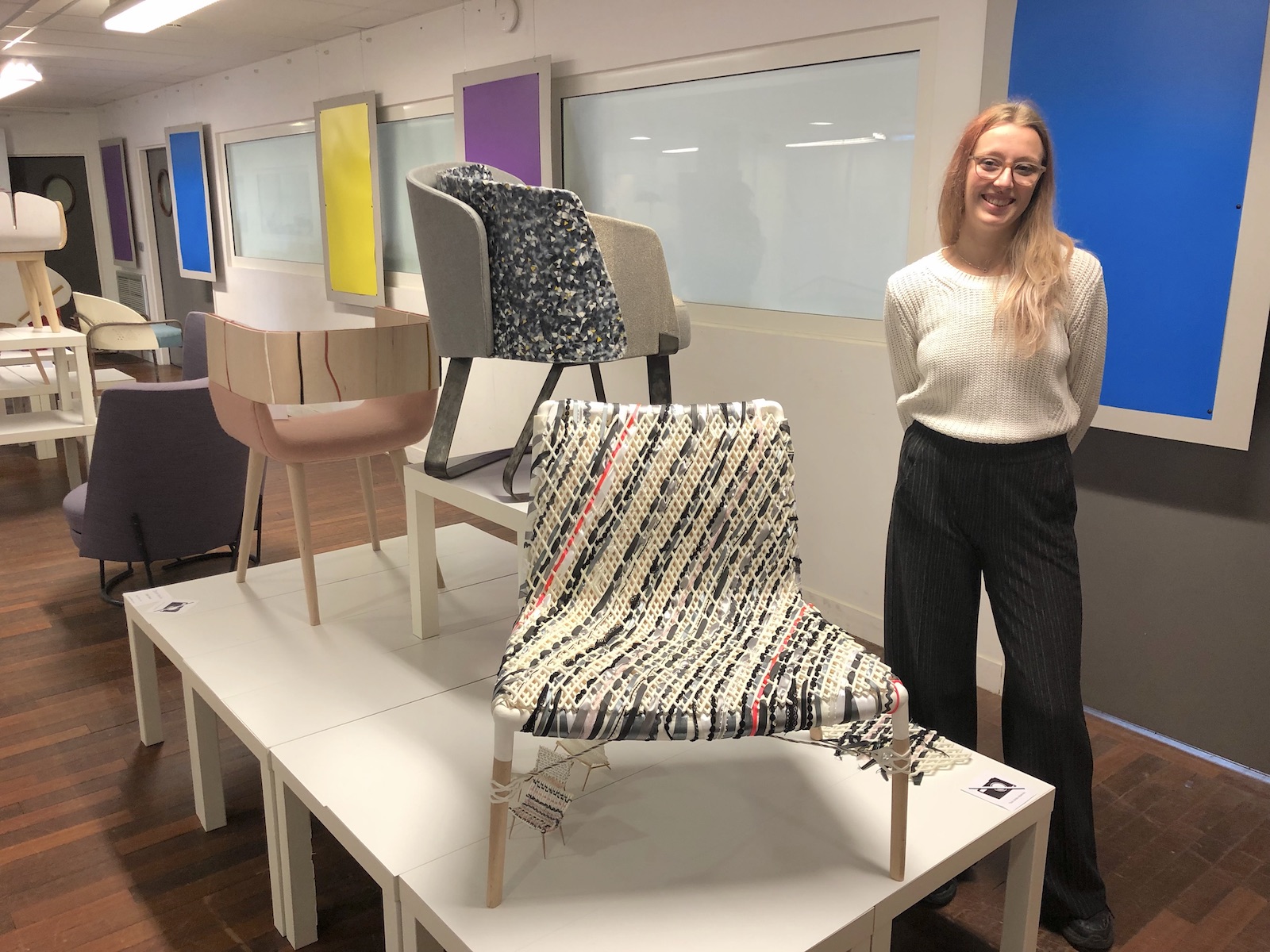 Lou St Cyr graduated from École Boulle, the famous College of Applied Arts in France, who trained carpenters, cabinet makers and upholsterers as part of her Craftsmanship program since 1891.
She studied woodwork and upholstery, with a graduate degree in design, decor and scenography. Recently, École Boulle has integrated new technologies into its program.
In the last year, Lou visited an exhibition at the Pompidou Center: Print the World. This has opened her eyes to another future: 3D printing offers unlimited possibilities in furniture design, with the ability to mold three-dimensional structures developed using computer programming.
She wonders – what if the latest 3D technology is combined with her know-how in traditional furniture design. What if durable and biodegradable materials is used as a printing material, instead of gasoline-based and highly polluting plastics?
For her first trial, she used the school's 3D printer to invent weaving with flexible filaments, resulting in a unique material. She was not satisfied with the first results. "It was too futuristic, I did not want to shock."
Bravely, she decided to create a chair for her final project.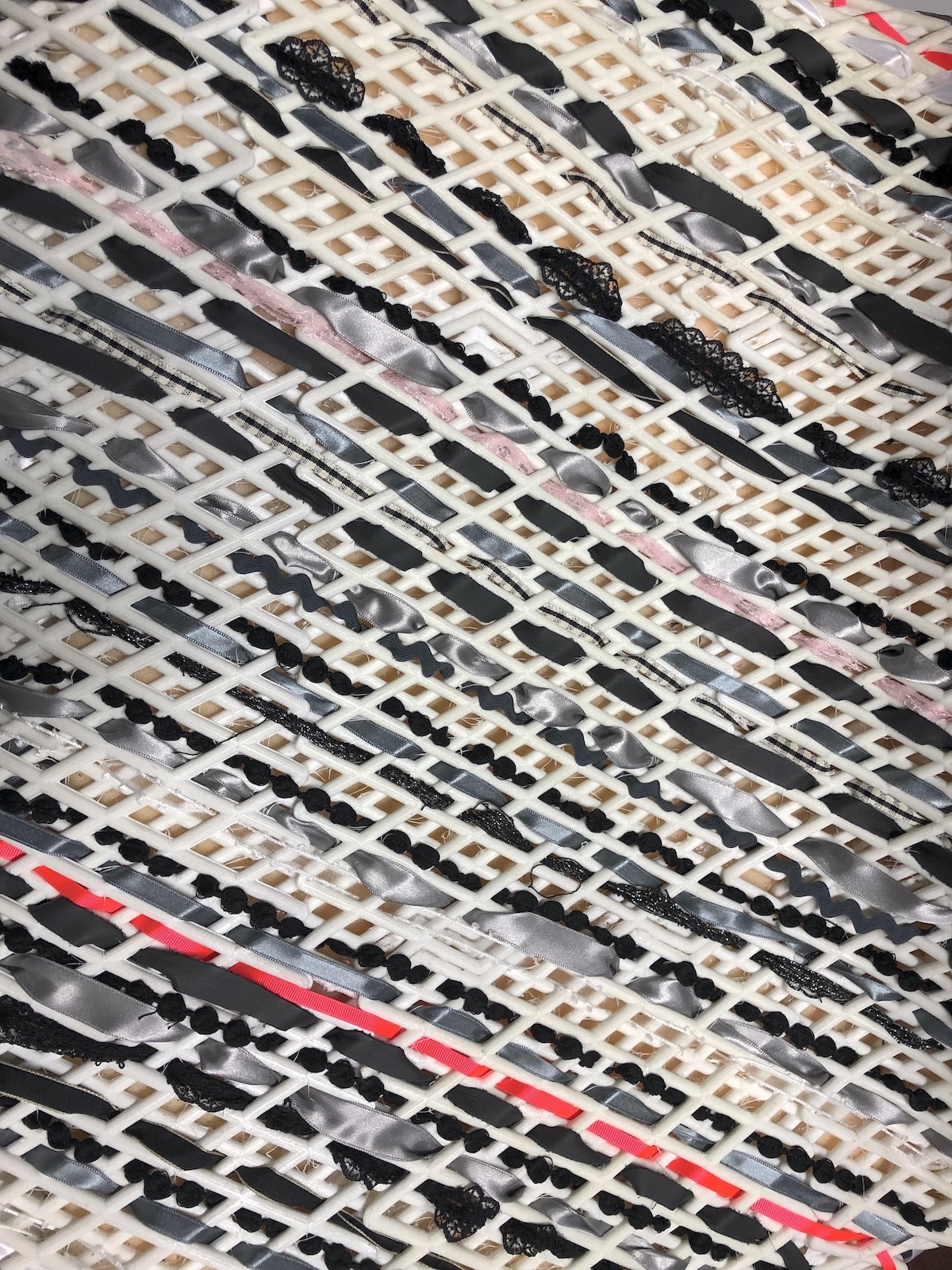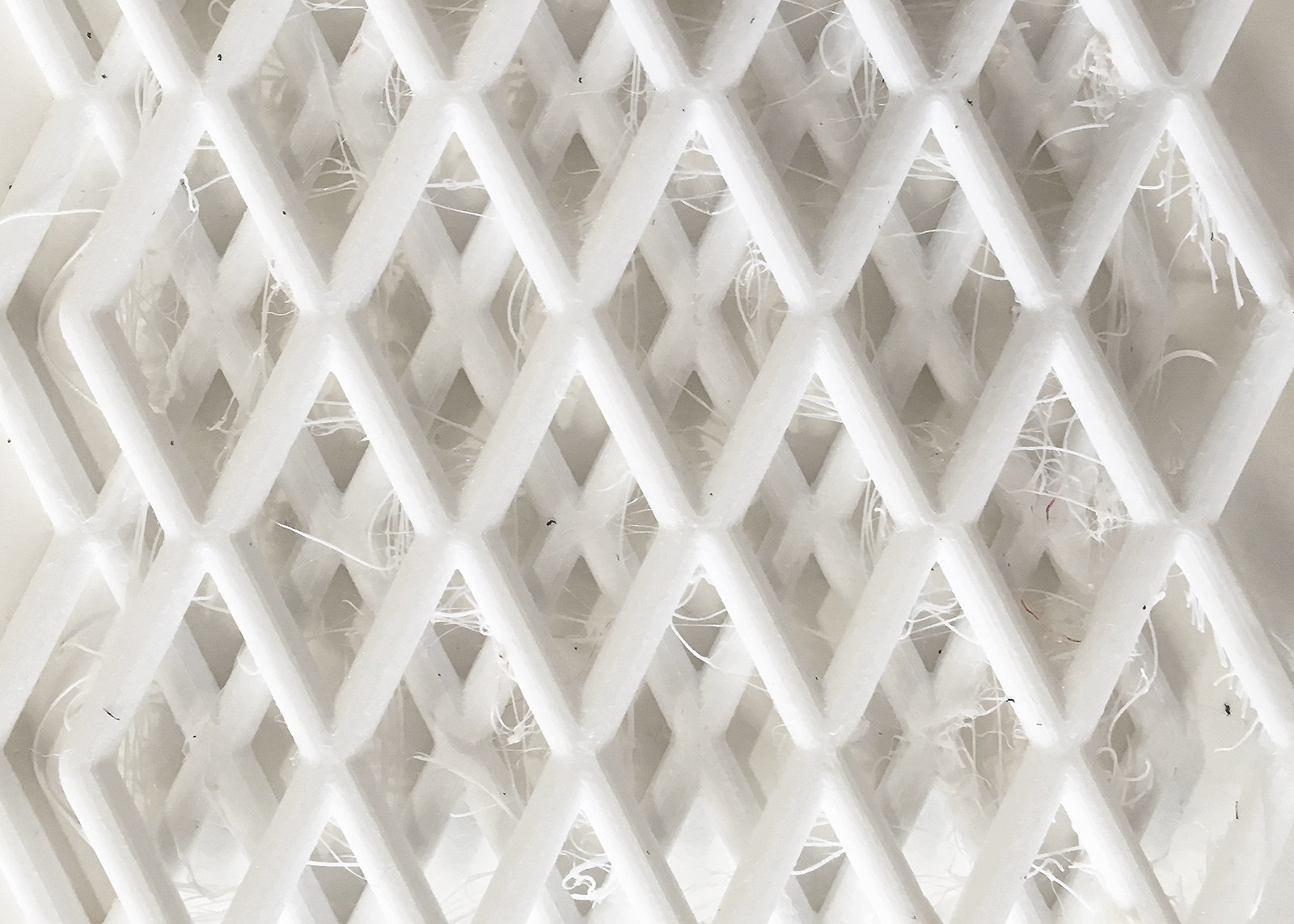 German architect Mies van der Rohe said: "It is almost easier to design a skyscraper than a chair". A well-designed chair should be lightweight, easy to carry, sturdy, comfortable for all body styles and aesthetic at the same time. "I wanted to create a chair combining Scandinavian curves with Japanese sword-like curves, applying the skills I had learned at École Boulle," said Lou. "However, the simpler the design, the more complex the production, I've designed a simple assembly method, a 3D puzzle system using rivets and lacings."
Her research on a bio-sourced material with negative carbon emissions led her to matériO' an independent technological intelligence service for designers, architects and creative professionals who proposes new innovative materials.
She discovered Istroflex – a material made in Brittany from oyster shells rejected and crushed into powder with 10% of polymer as binder. The result is a slightly grainy mineral material with anthracite gray pearlescent reflections. As with any new material, Istroflex is not without problems. If the printer is not meticulously calibrated, the Istroflex could destroy its operation. The design of the chair thus obtained earned him the congratulations of the jury. She also produced Istroflex cushions with crystallized mineral salt under her TREED label (a word game in 3D).
With the support of KER MER in applying new sustainable materials, Lou Saint Cyr has designed and produced, with the help of an industrialist, a series of 3D corrugated nesting tables in PLA , with a pattern inspired by the movement of the waves.
PLA (poly-lactic acid) is derived from biological resources such as maize, cassava, sugar cane, cereals or sugar beet and can be 100% biodegradable under certain conditions. The result is impressive but still shows a beautiful fragility (https://shop-kermer.com/collections/x-treed-design/products/tables-cigogne)
Always ready to push the limits, Lou is looking for a negative carbon substitution agent for the binder. "The pollutant aspect disturbs me, so I am looking for filaments derived from aquatic algae." Where will she go from here? "I am fascinated by the research capacity of MIT," she says. Crossing the ocean would be a suitable step for this rising star.
Jean Grogan