The Seine In Paris
Fashion
Fête Impériale
The Seine In Paris
Fashion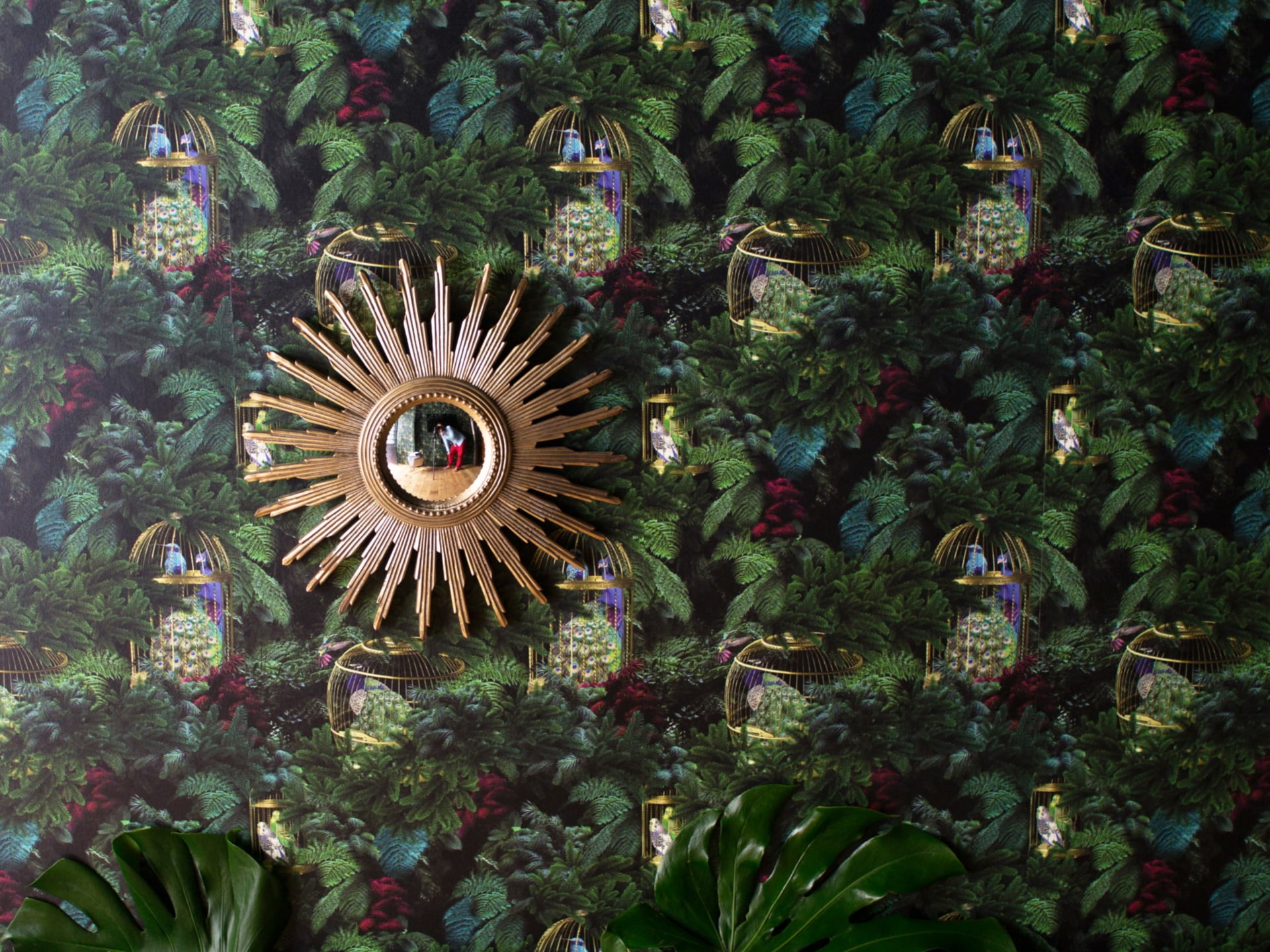 The Bucolic World of Laura Gauthier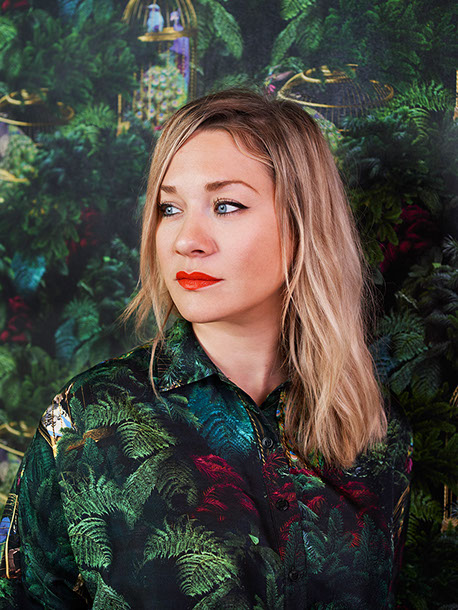 In Laura Gauthier's world, nature is omnipresent through a profusion of plant motifs. Her passion for botany was passed on to her by her adored grandmother a great gardener. This may be a direct legacy of her famous grandfather, none other than André Le Nôtre, the brilliant landscape architect of the Palace of Versailles gardens at the time of King Louis XIV.
When you push the door of 28, rue du Roi de Sicile in the heart of the Marais, you have the sensation of sinking into a virtual forest. The clothes blend into the wallpaper, which has the same vegetal motif. This is 'Appolonie', created on the occasion of the launch of her second collection. This pattern became the house signature.
While Laura Gauthier is fascinated by nature, she doesn't hesitate to explore other themes, starting with history. With a distinct predilection, it must be noted, for the Second Empire, when Paris began its great transformation at the initiative of Napoleon III and Baron Haussmann.
In the Fête Impériale atelier-boutique, one discovers collections that disregard the unchanging rhythm of the seasons, timeless pieces that can be worn in both summer and winter, woollen pieces that defy trends winter after winter, and exclusive prints that are available in both clothing and wallpaper! Among these, we discover with astonishment a print called 'the forbidden garden' jointly developed with textile designer Craig Wheatley, formerly the director of Christian Lacroix's studio.
'It's a phantasmagorical world where botany reveals its somewhat irreverent aspects, like this garden of Eden where Eve is absent, replaced by a different Adam!' said the designer.
KER MER met Laura Gauthier in her Le Marais atelier.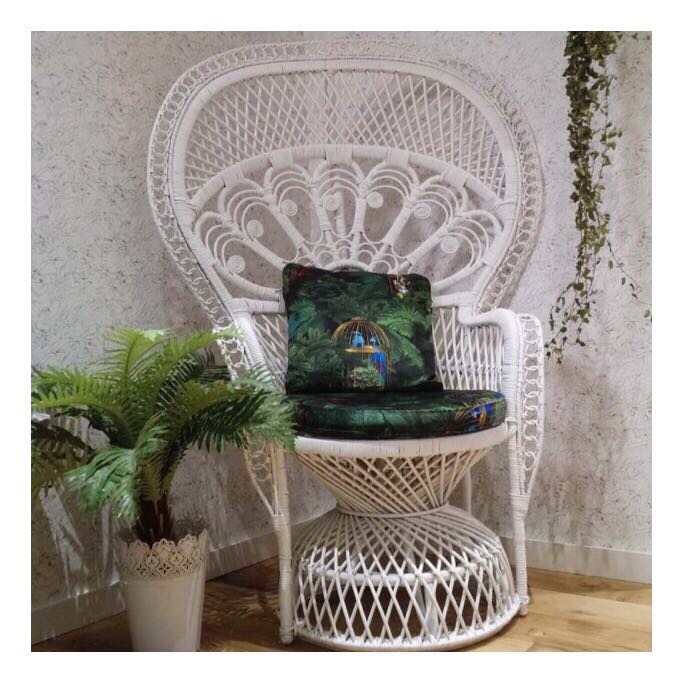 KER MER. Why Fête Impériale ?
Laura Gauthier. These were the parties given in the reign of Napoleon III where aristocrats, politicians, intellectuals, artists, but also comedians and courtesans, rubbed shoulders. A mix of genres that was quite new for the time! I liked this idea of mixing genres and the very Parisian spirit of these parties. The second half of the nineteenth century was marked by the rise of arts and sciences. At the same time, Paris was completely transformed under Napoleon III, modernized and with the birth of the first department stores that offered accessible fashion. I wanted to talk about this time that fascinates me … and at the same time evoke the party! Today we want lightness, positive spirit. I think that clothes should be considered as something light that gives people freedom and allows women to feel good, to feel confident and do what they want to do without taking themselves too seriously.
KER MER. You certainly have an in-depth historical knowledge, to be so interested in the Second Empire and its imperial parties!
Laura Gauthier. It comes from my grandmother who played an important role in my life. She was a professor of history of art and philosophy. I immersed myself in her stories. This period always interested me. But the trigger came when a filmmaker friend made a short film with Fanny Ardant. The filming took place in the mansion of Liane de Pougy, a famous courtesan, who came from nothing and who rose to the highest echelons of Parisian society. At the filming, I was impressed by the interior of this mansion, which was imprinted with the worship of the illustrious owner's personality. This period inspires me a lot, particularly for the prints that I draw. Each of my collections has a signature print that reveals the theme of the collection and the concept behind it.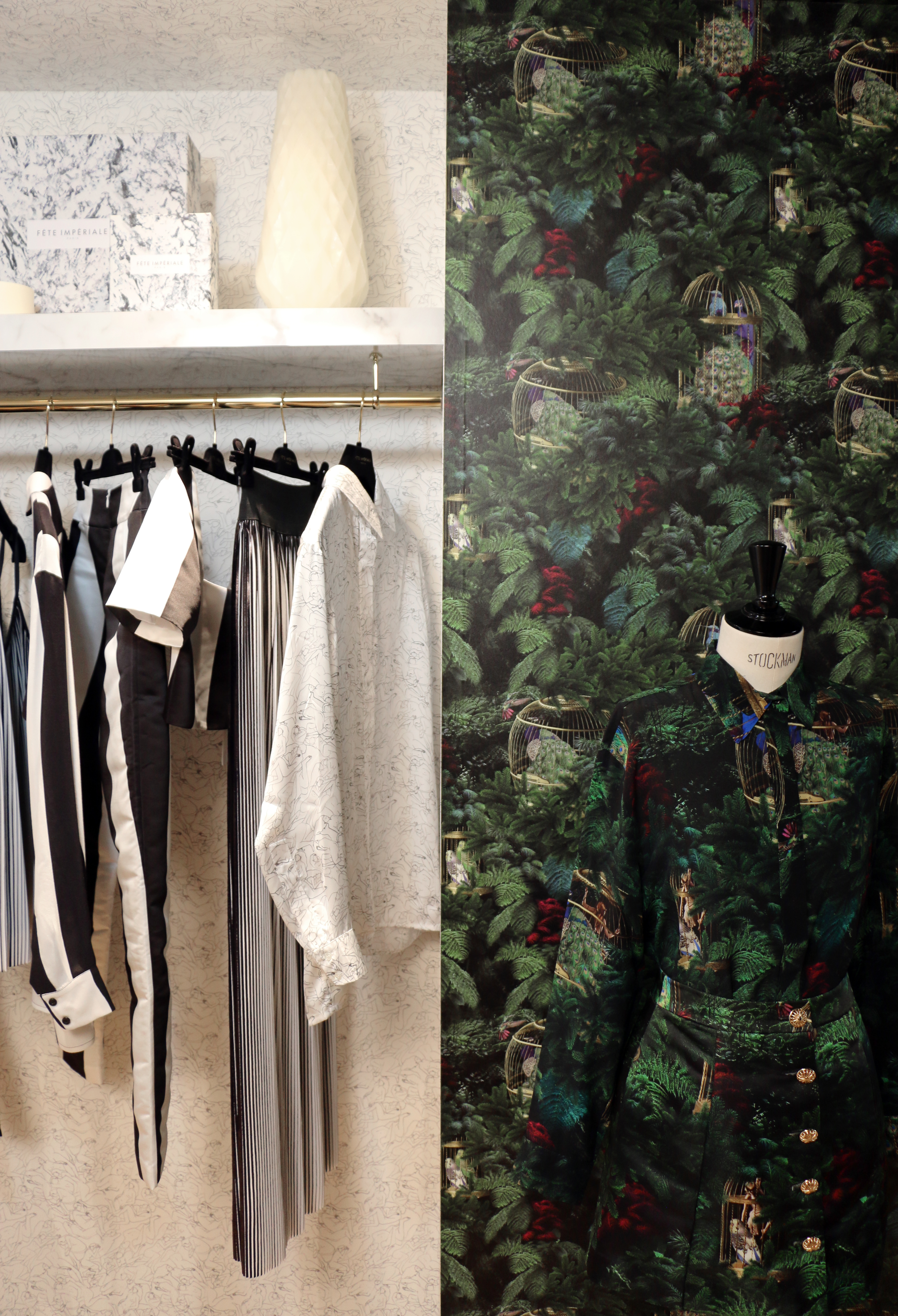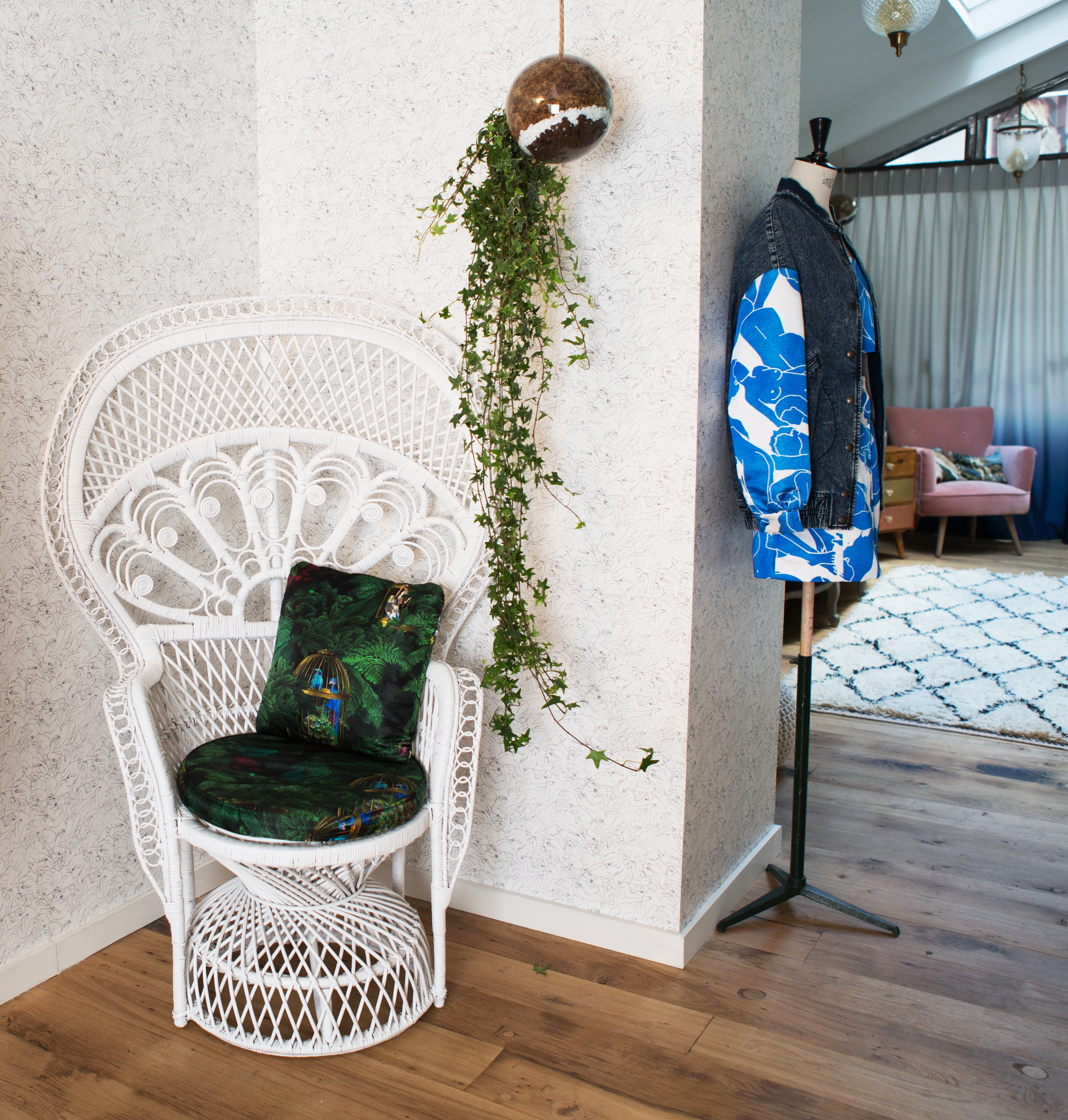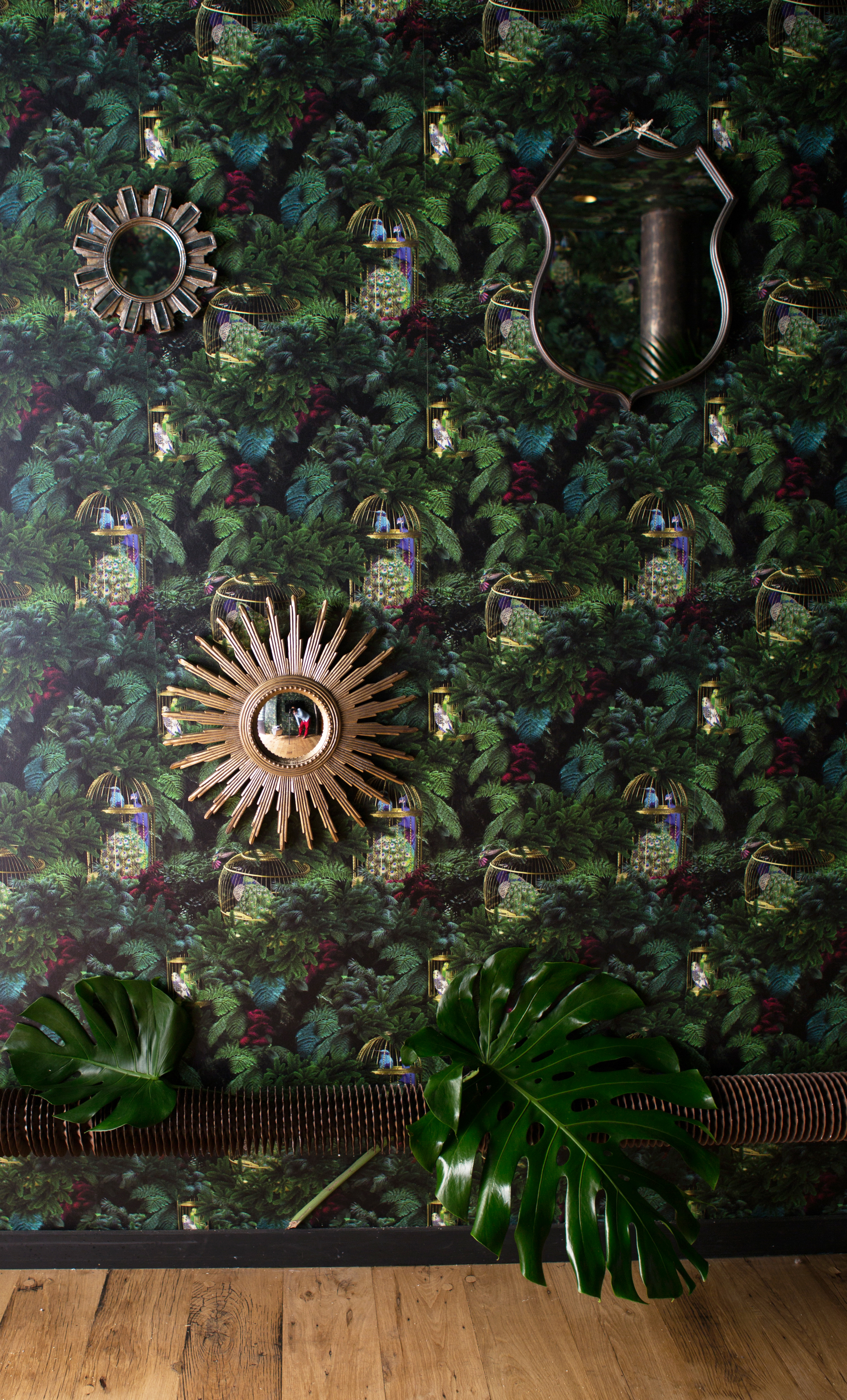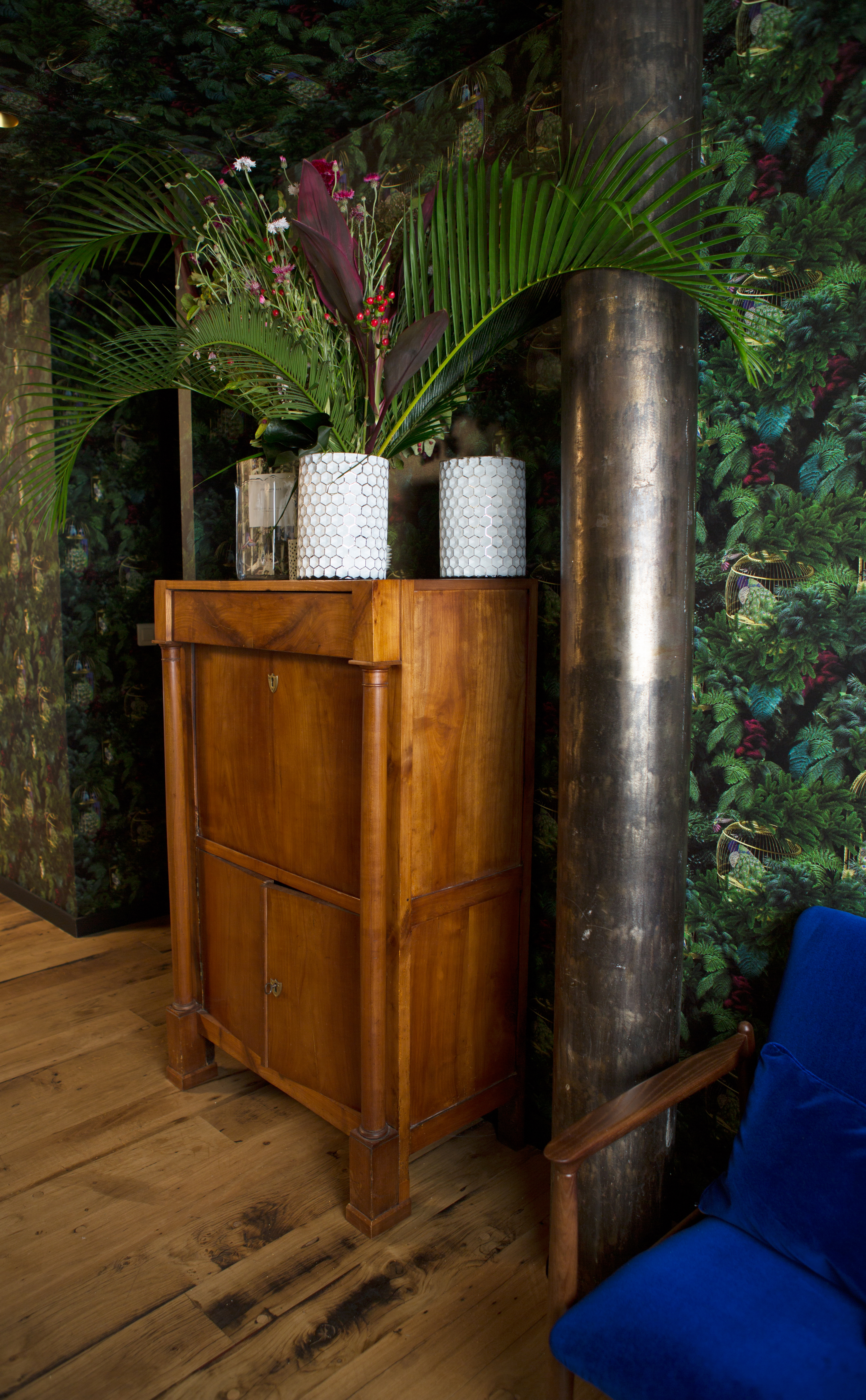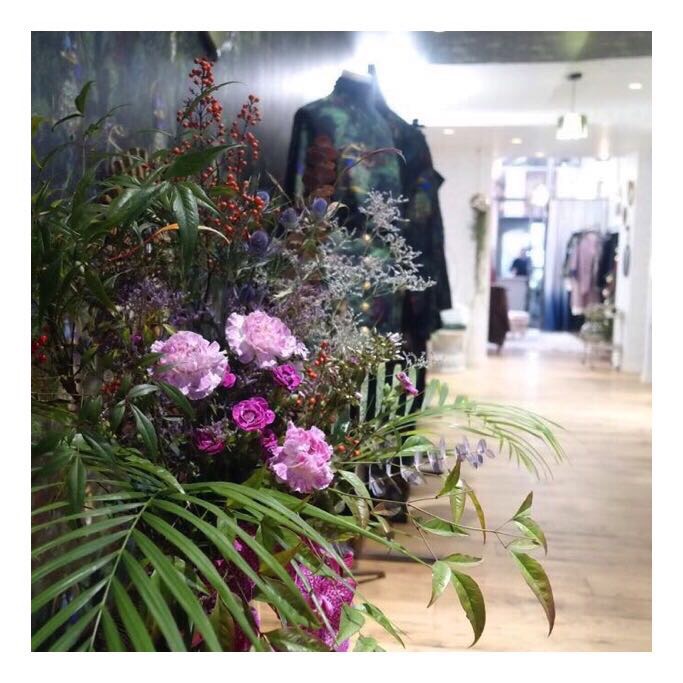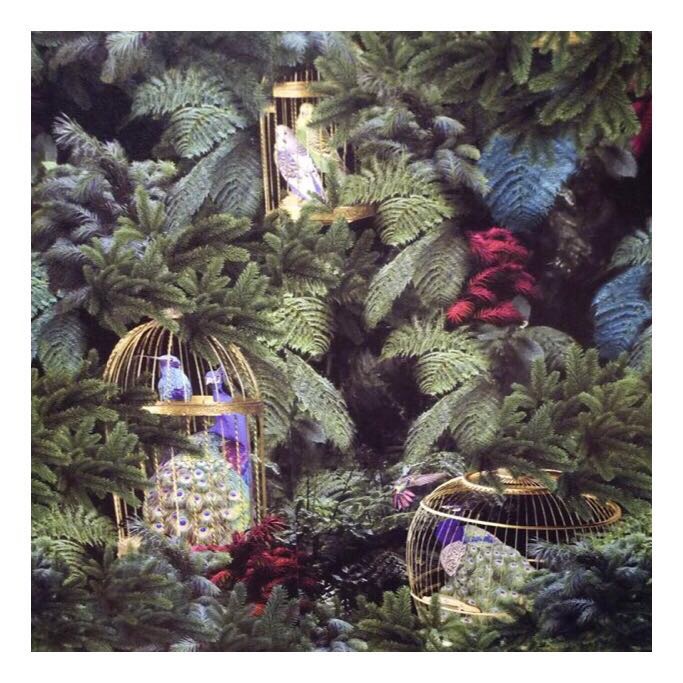 KER MER
. How did you imagine your summer 2018 collection?
Laura Gauthier. In terms of cut and materials I work on the liberating side. A flowing structure in silk, it evokes sensuality. One can have a garment that is modest while still revealing femininity. In my new spring-summer collection I wanted to explore the different facets of silk, velvet silk and chiffon.
KER MER. You are very sensitive to ecology and ethical values. How does this translate into your creations?
Laura Gauthier. I only use animal materials when they don't harm or kill the animal.
For example, to create the texture of angora, I found a farm in the Loire Atlantique that raises rabbits fed on mimosa seeds. This diet causes them to lose their hair naturally when it grows too thick!
The lost hair regrows, of course, and the process continues. I am very sensitive to animals' breeding conditions and the toxicity of dyes.
The 'Leontia' jacket designed for my second collection that has since become a classic that we find each season is made with this wool.
In addition, the pieces are knitted by pensioners, which brings them additional income. I only produce thirty pieces a season.
Just a little anecdote, one of these ladies came to Paris with her husband to deliver the jackets to me in person, because with the money she earned from knitting, she could afford a weekend for two in Paris! It was very touching!
Rola