The Seine In Paris
Fashion
Anaïs Guéry
The Seine In Paris
Fashion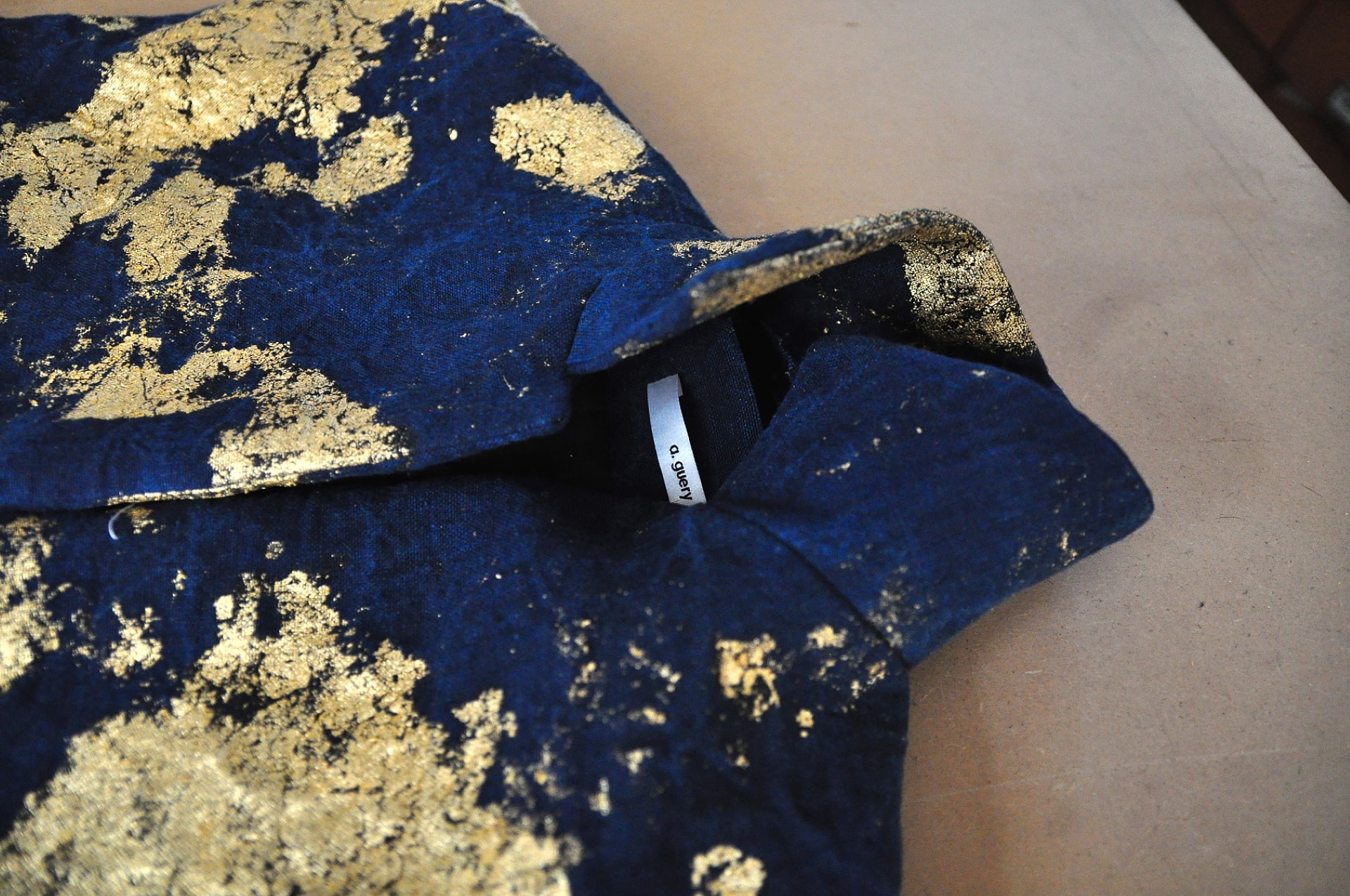 Anaïs Guéry, the Pioneer of Slow Fashion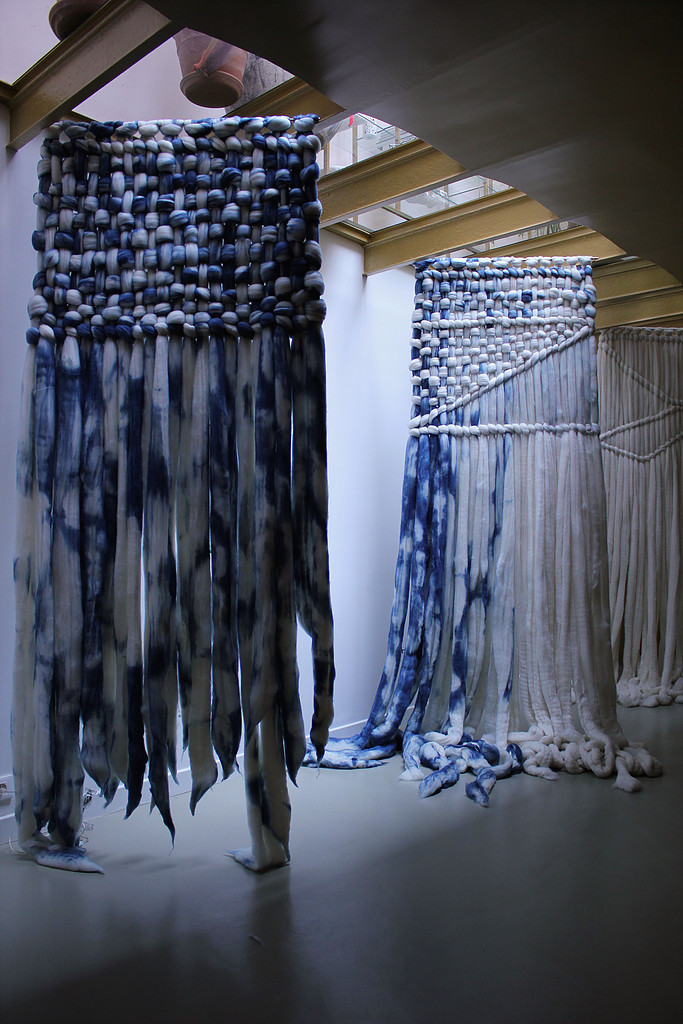 A graduate of the École des Arts Décoratifs, the Institut Français de la Mode and The London School of Fashion, Anaïs Guéry could have continued the brilliant career trajectory that she began in the ateliers of Christian Dior, then Balenciaga, before becoming the creative director responsible for woven womenswear at Cacharel.
Fatigued by the frenzied pace of fashion collections, in 2014 Anaïs decided to retire to her own studio on the outskirts of Paris to devote herself to her passion – researching and developing vegetal dyes in general, and indigo in particular.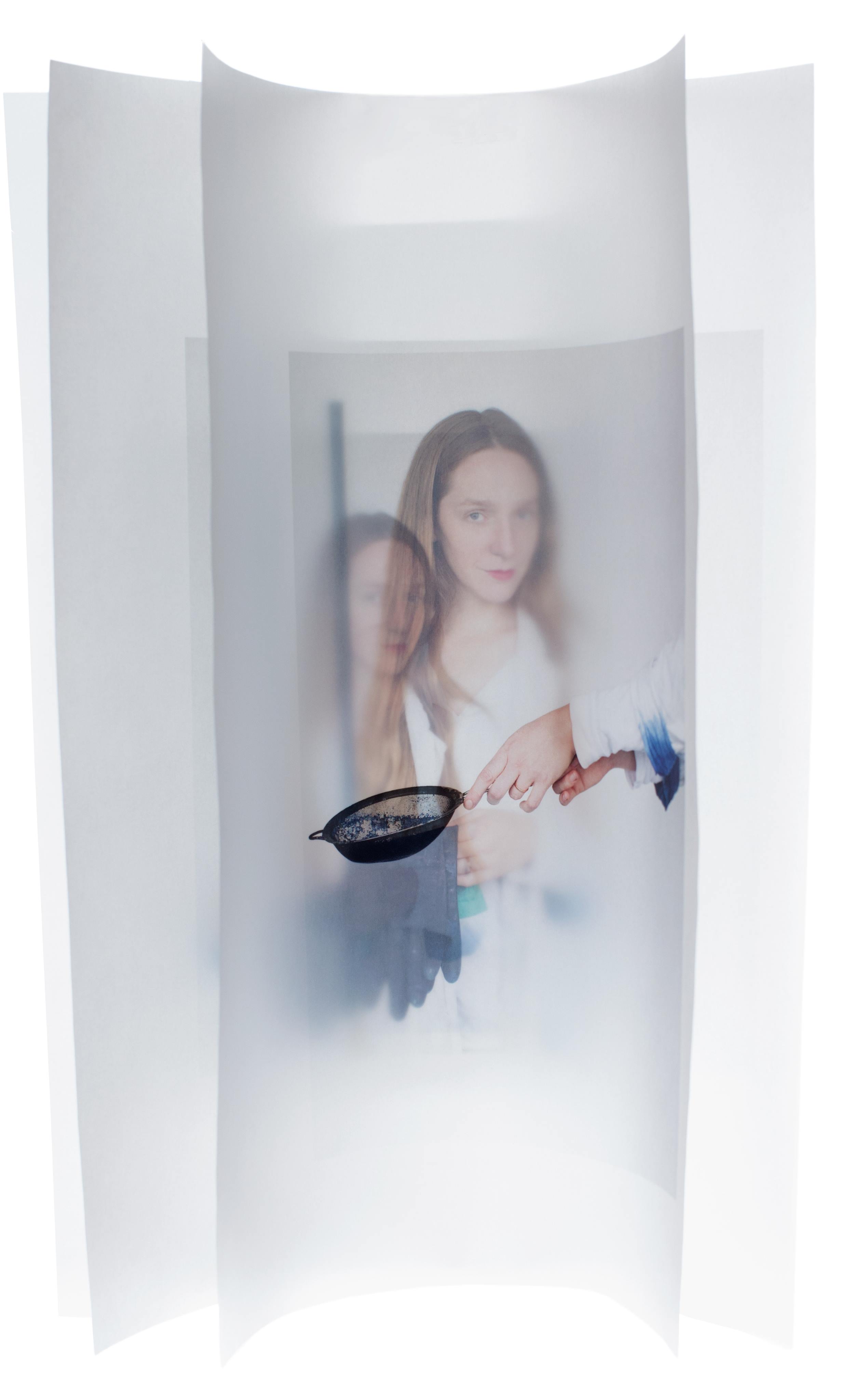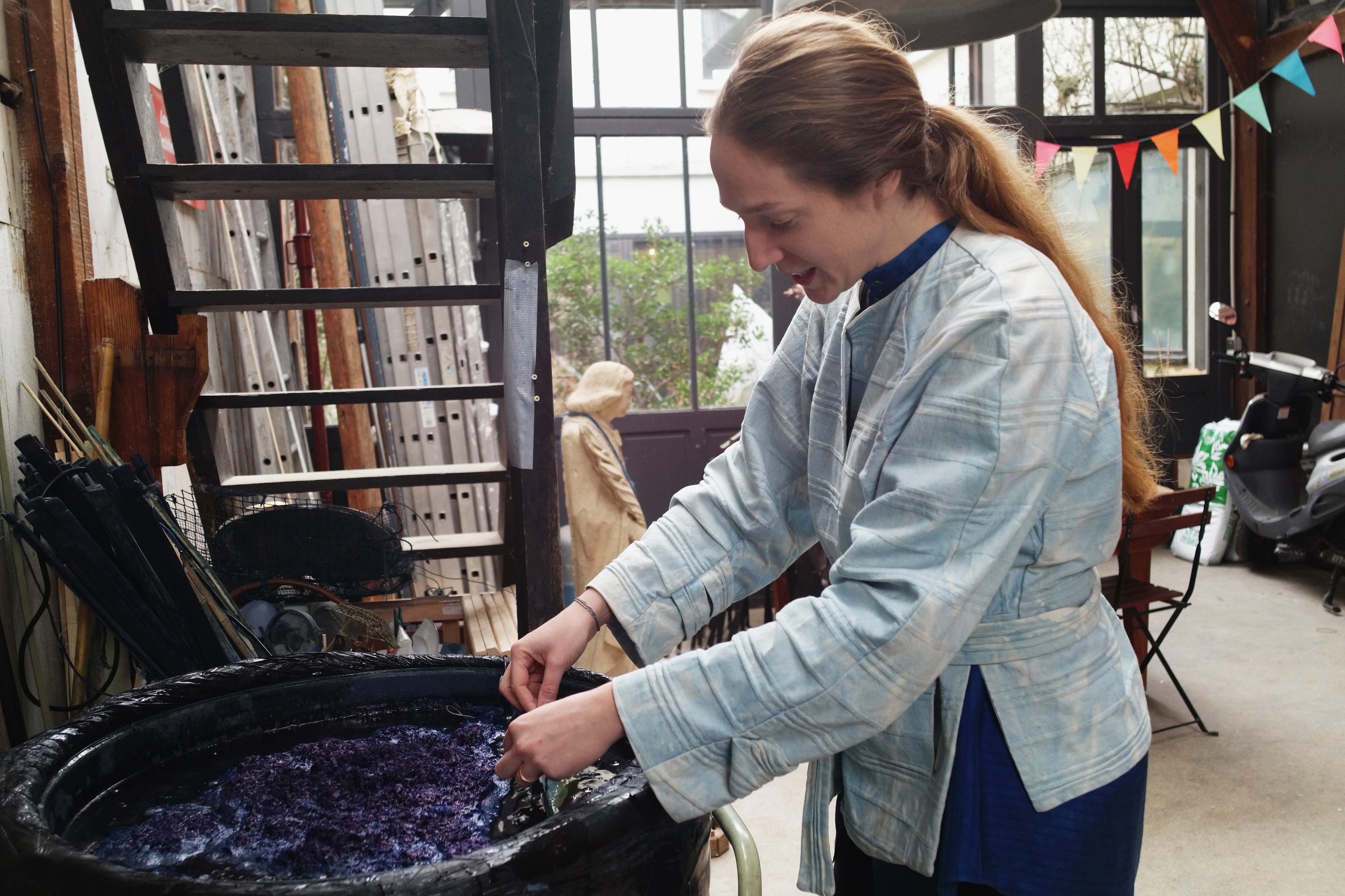 Her experimental approach lead her to collaborate with other passionate craftsmen, first Michel Garcia, then the Indigo Masters of Sukomo in Japan, to where she travelled several times in 2017 and 2018.
Anaïs hand-dyes raw linen, silk organza and wool crepe in incredibly delicate nuances of colour.
Her signature is, of course, the palette of blues derived from indigo, as indigo permits an infinite spectrum of shades from the most ethereal sky blue to the deepest midnight.
The progressive superposition of coloured baths make it possible to increase the depth and intensity of the blues.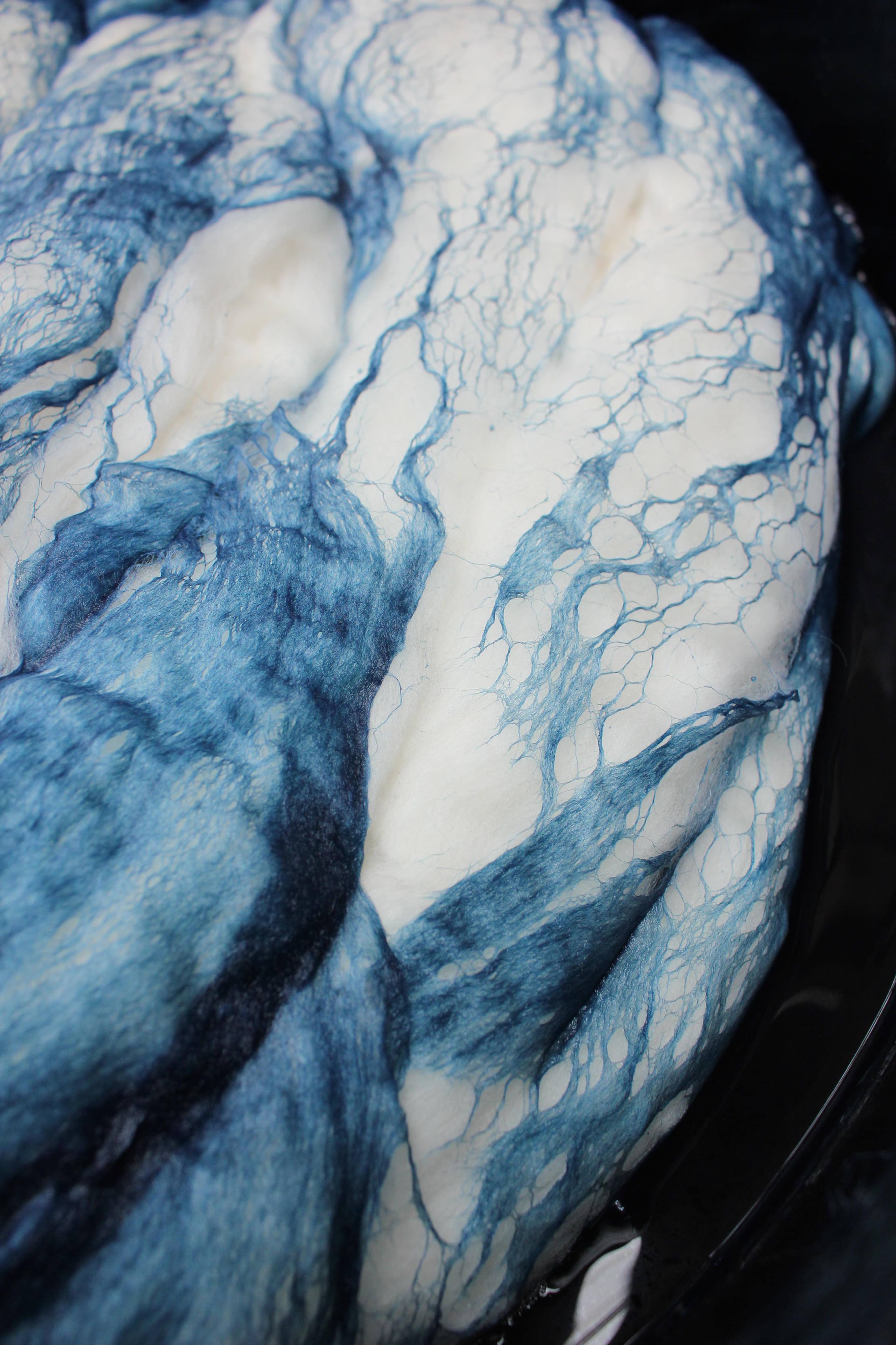 Anaïs creates bespoke pieces which she hand-dyes in-house herself. Her garmets are also cut in-house, then hand-assembled by her partner-atelier in Paris. She also regularly hosts workshops to explain her process.
Visit her website or her atelier to marvel at these unique pieces of incredible delicacy.
Rola
a.guery, la maison & l'atelier
48 rue Jean Jacques Rousseau
94200 Ivry-sur-Seine, France
T : + 33 (0) 6 30 43 71 81