Exchange with Dominique Cardon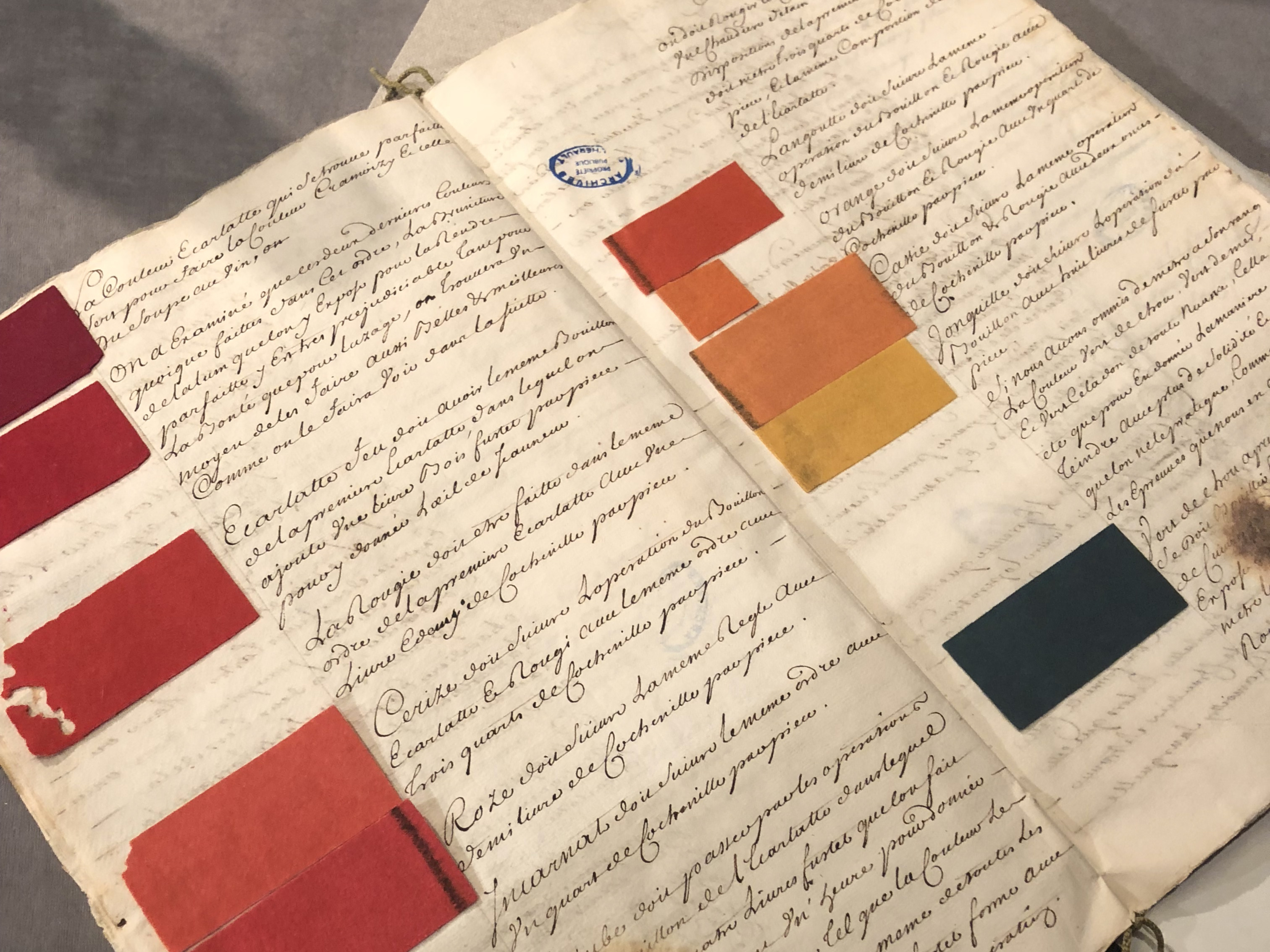 KER MER's Exclusive Interview with Dr Dominique Cardon
Worldwide Leader of Natural Dye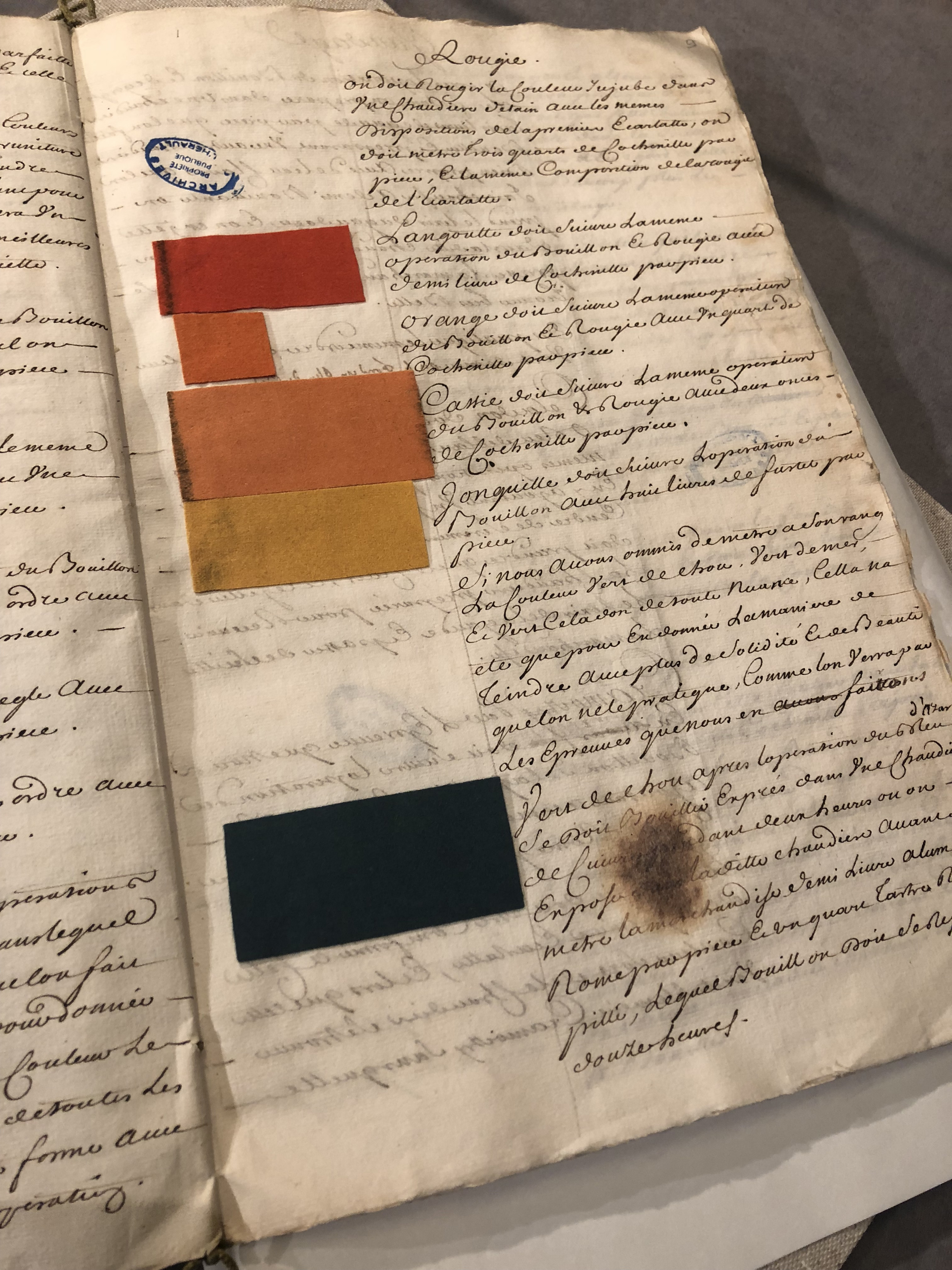 KER MER : Where does your passion for colour come from?
Dr. Cardon : I love colour. I first became fascinated with natural dyeing while I was lecturing in University College Dublin. I travelled to Donegal in the north of Ireland, and met a designer who was learning to hand-weave Donegal tweed in a woolen mill. I taught myself to weave alongside her.[Donegal tweed is naturally dyed with locally gathered lichens, moss, gorse and blackberries.] After that, I went to the Peruvian Amazon to spend a year researching natural dyes with local artisans who dyed using cochineal and indigo. I was well and truly formed by the time I returned to France!
On my return, I wrote my first books on natural dying, one for adults (Les Vers du Rouge-Insectes tinctoriaux (Homoptera:Coccoidea) utilisés dans l'Ancien Monde au Moyen Age, 1990), and one for children (Guide des Teintures Naturelles – Couleurs de la Nature, Nature des couleurs, 1990).
KER MER : Why have natural dyes been replaced with synthetic ones?
Dr. Cardon : In the 19th century, the textile industry in Europe was of a gigantic scale. There were supply problems throughout the world, particularly in relation to a regular provision of cochineal and indigo. There was a major breakthrough when chemists in industrialized countries began experimenting with synthetic dyes from coal tar, fossil fuel and oil.
These synthetic dyes were quite simple and inexpensive to create, but initially, they weren't colourfast, and it wasn't possible to obtain the full spectrum of colours. As time went on, the process improved. This caused a cultural revolution. Mass synthetic colouring of everyday textiles, paints, cosmetics and food has now led people all over the world to take colour completely for granted.
KER MER : What are the principle differences between natural and synthetic dyes? Is the synthetic colour palette richer? More colour fast? More intense?
Dr. Cardon : This is a very interesting question.
The question of richness in the colour palette comes down strongly in favour of natural dyes. To take one example, [rouge de] garance [madder red] contains 16 molecules. Synthetic dyes contain only a single molecule, whatever the end colour. This gives natural dyes a depth and complexity incomparable to synthetic ones.
A natural dye can have no synthetic equivalent.
Concerning the colourfastness of natural dyes, on an archeological dig in Didymoi, a Roman fort in the Eastern desert of Egypt, I discovered a fragment of a shawl dating from 96 BC. The deep purple and bright violet shades are dyed with true purple and remain true.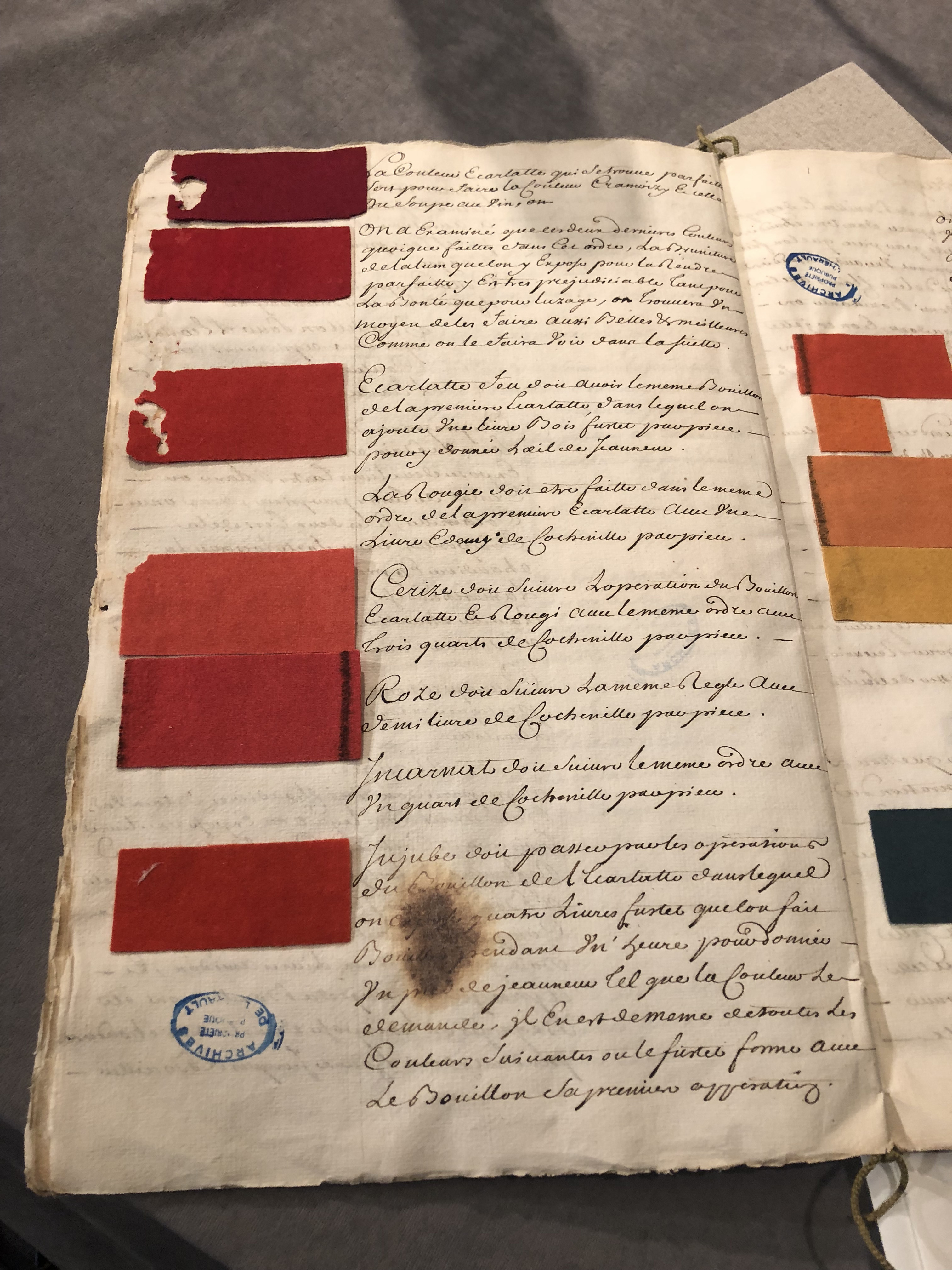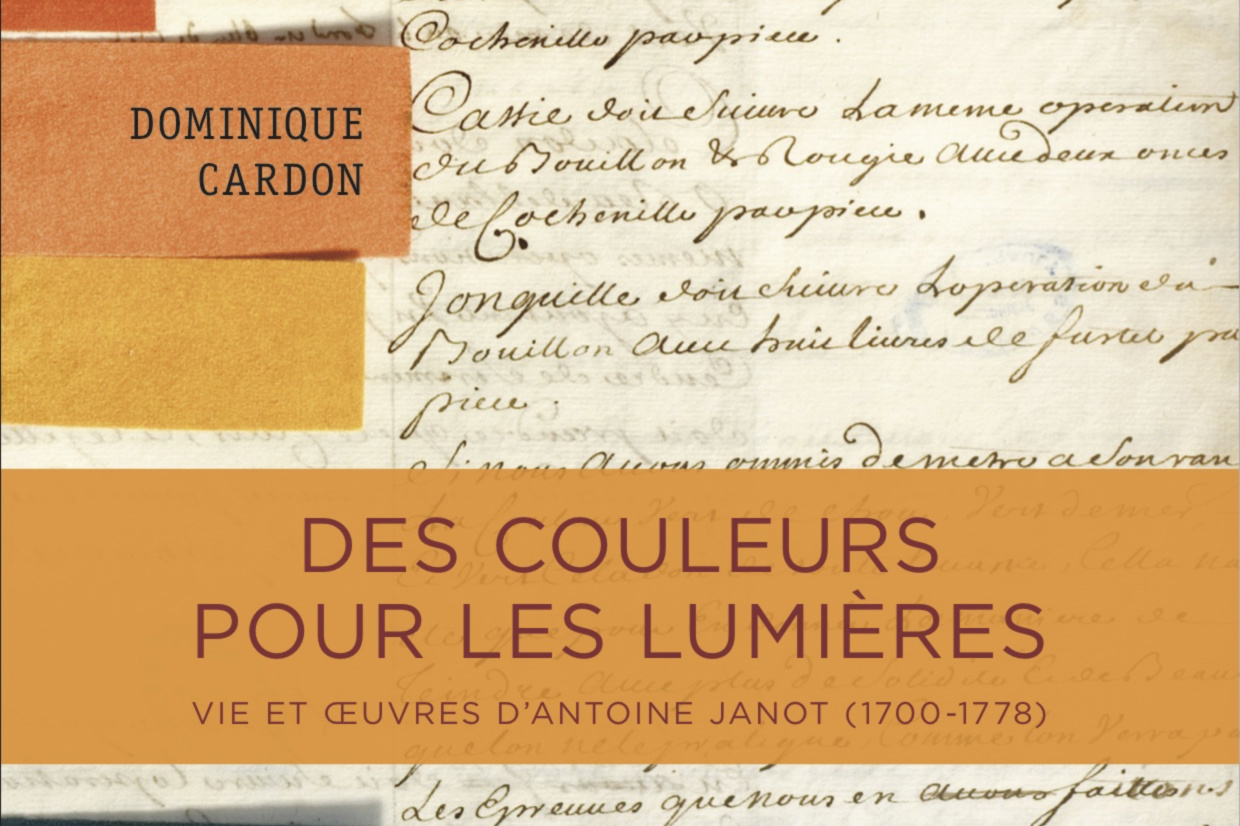 KER MER : What sort of future will natural dyes have in the world of fashion and design?
Dr. Cardon: A brilliant one, I hope! There is a definite revival of interest in natural dyes and colorants, not just for textile dyeing but also for cosmetics, hair colouring and food colouring, as could be observed in recent international congresses, such as "Naturally…International Symposium / Workshop on Natural Dyes" organized by UNESCO and the Crafts Council of India in Hyderabad, India in November 2006. This was attended by 700 participants from 60 countries, including traditional dyers and craftspeople, scientists, textile artists, professionals from various industries and government representatives.
I am very encouraged by the current huge wave of interest in natural dyes coming from China. In May 2019, I will be chairing a symposium, the world's first Biennale of Natural Dyes entitled "Colourful World : Overview of Natural Dyes" in China National Silk Museum in Hangzhou. I've named the event BoND, as I hope that's what this event will do – bond people. People love beautiful colours, they love wearing them, they hanker after them!
KER MER : Do you feel there is a move towards better practices in dyeing?
Dr. Cardon : Absolutely. I am convinced of this, I can see it coming. A promising sign of the recent interest for natural dyes can be seen by trend forecasters such as Li Edelkoort, who recently organized a seminar at her Paris agency Trend Union, during which the focus was on natural colorants. The latest issue of Bloom, the magazine published by Trend Union, is entirely dedicated to natural dyes. It looks as if the very long love story between humankind and the colours abundantly offered by nature is entering a fascinating new era.
KER MER : What are the arguments to persuade consumers to make ethical choices?
Dr. Cardon : Globally, there is a growing awareness of the health of our planet, the fragility of our eco-system and the need for a sustainable "green economy". We need to make intelligent and informed choices. We must also raise awareness of the fragility of savoir-faire in agriculture, dyeing and designing. We need to remember that people actually depend on natural dyeing to make their living.
KER MER: At the INHA (Institut national d'histoire d'art) conference, I noticed you were wearing a wool tailleur in a particularly beautiful shade of deep yellow, between saffron and mustard.
Dr. Cardon : Yes. While at the Hyderabad conference, I met a Tibetan craftsman who had hand-woven and dyed this cloth from the wool he gathered himself from his flock of sheep. I asked to buy it, he named a relatively high price. I paid without attempting to negotiate with him. My friends told me I was ridiculous, I ought to have bartered, but I stood firm. Back in France, I had it made into the tailleur you mention which has received many compliments. At the following year's conference, the craftsman was there again, this time with his brother and other members of his extended family. He sought me out to tell me that he had been on the point of abandoning his craft the year before as he couldn't make a living from it. My financial contribution had convinced him to persevere. These people live in remote parts of the world and have no way of making their craft known to the wider world, except at conferences like this.
We must help these people to contribute to keeping their savoir-faire alive.
In many parts of the world, people have an extensive and unique know-how about the colour properties of indigenous plant and animal species. This knowledge, passed down from generation to generation, is deeply connected with each culture's art, symbols, religious beliefs and its medicine (most dye plants and animals are also used medicinally).This knowledge is rapidly disappearing today with the encroachment of western lifestyles into even the remotest parts of the globe, and the loss of the last generation of "living treasures" among traditional dyers.
Many unique sources and processes must be recorded urgently before it is too late.
We also urgently need to create a clearer labeling system so that there is no ambiguity or confusion in the term "naturally dyed". We need a universal symbol as instantly comprehensible and respected as the Woolmark icon signifying Pure New Wool to inform the consumer that a fabric has been naturally dyed.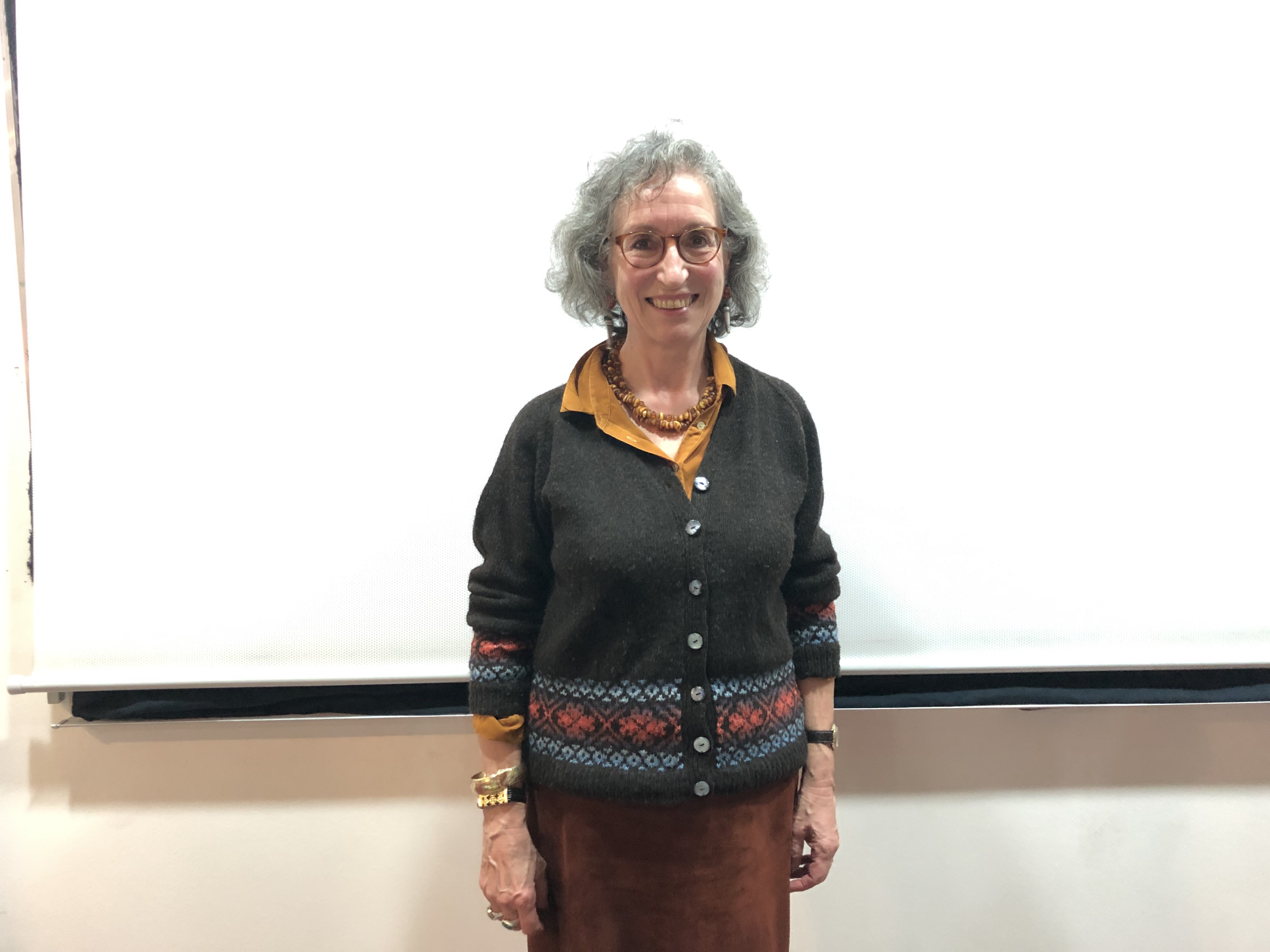 KER MER : Do you have a dream project that you would love to see come to life?
Dr. Cardon : I am lucky enough to have seen many of my dreams come to life. Last night's conference at the INHA, with an audience of young art students full of enthusiasm, fascinated by Antoine Janot's natural indigo dyes from 1750 and discussing them together was another dream realized.
My ultimate dream would be to create a paradise for natural dyemakers! Hopefully, the BoND symposium in May will be a giant step in that direction!
Jean