Arts & Culture
The Seine In Paris
Chiharu Shiota, Ocean Memory
Arts & Culture
The Seine In Paris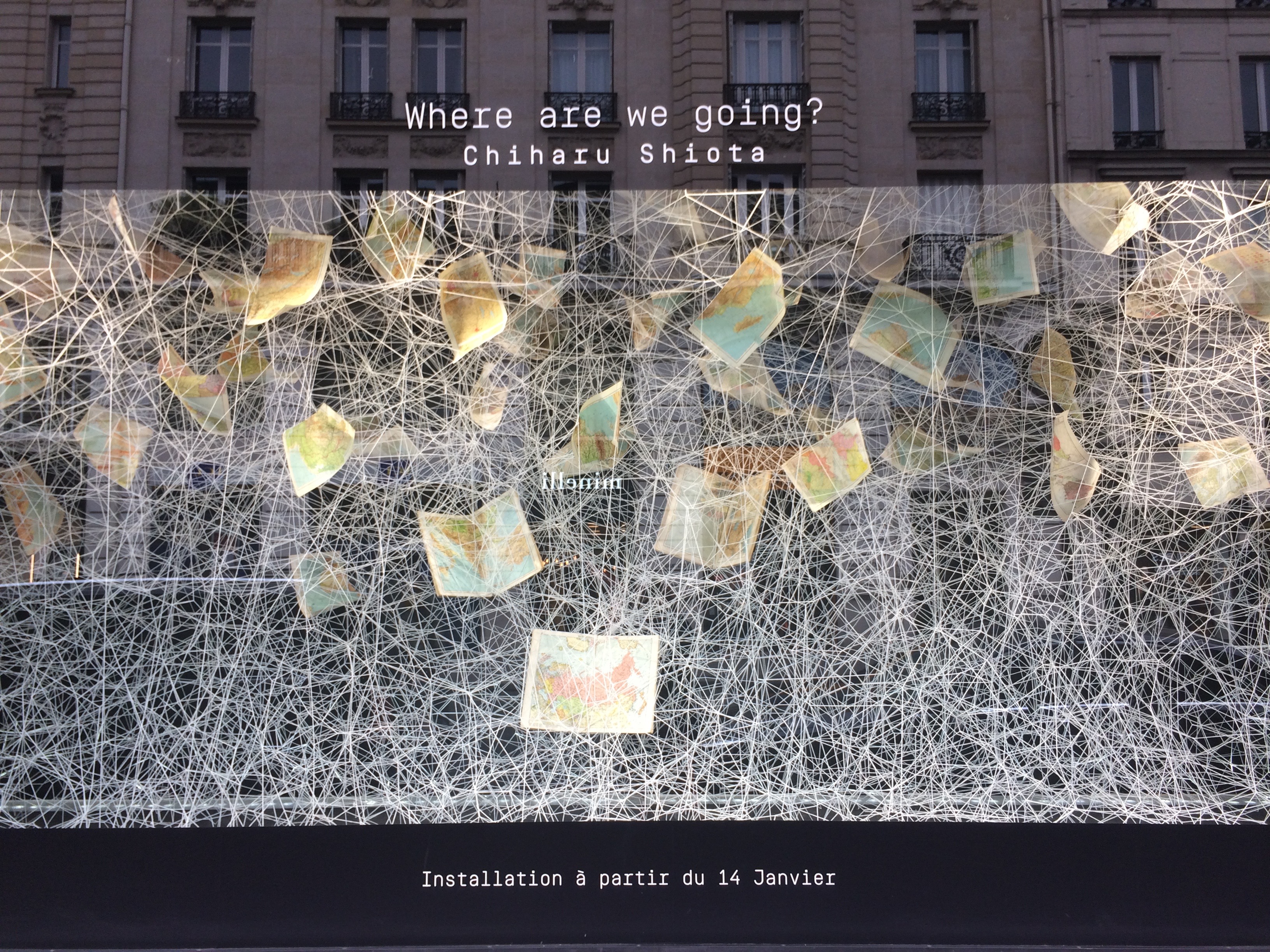 « Where are we going ? » Memory of an Ocean
Chiharu Shiota's Installation at the Bon Marché Department Store.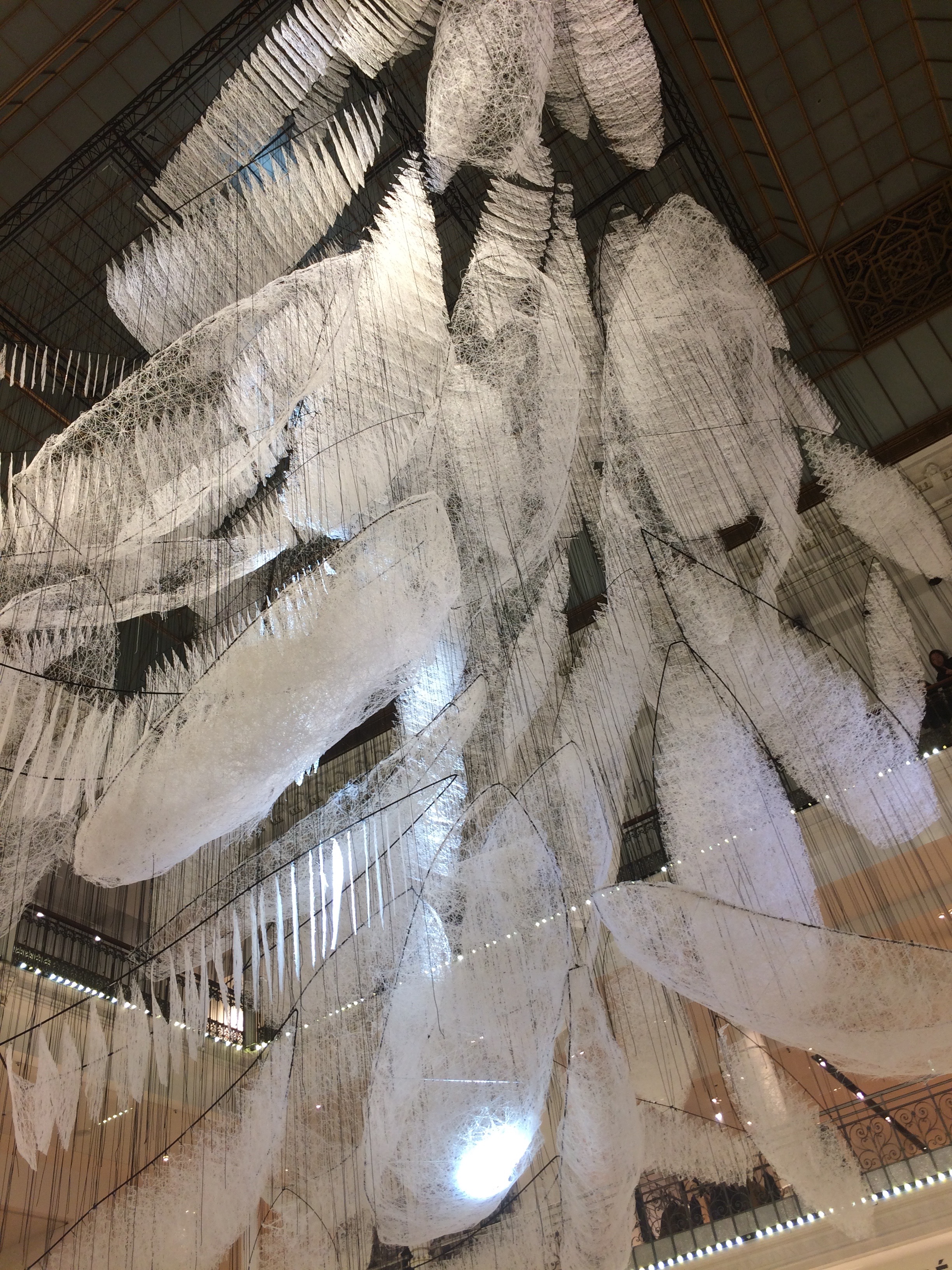 br>
br>
br>
br>
"The more convenient it is to live, the more difficult it seems to gain awareness of the steps and purpose in life. We zigzag along the journey of life but where are we going?"
The installations of Japanese artist Chiharu Shiota in the atrium of the Bon Marché are absolute masterpieces, giant spiderwebs of white thread symbolizing a myriad of boats suspended in the air.
br>
br>
After Ai Wei Wei, it's Chiharu Shiota's turn to take center stage. While I didn't have the pleasure of meeting her in person, a friend advised me to watch her video … and then, I literally melted, because she recounts the whole story of KER MER in her own words.
As an artist who constantly questions herself about humanity and its future, she explains why she chose the memory of the ocean as the theme of her installation.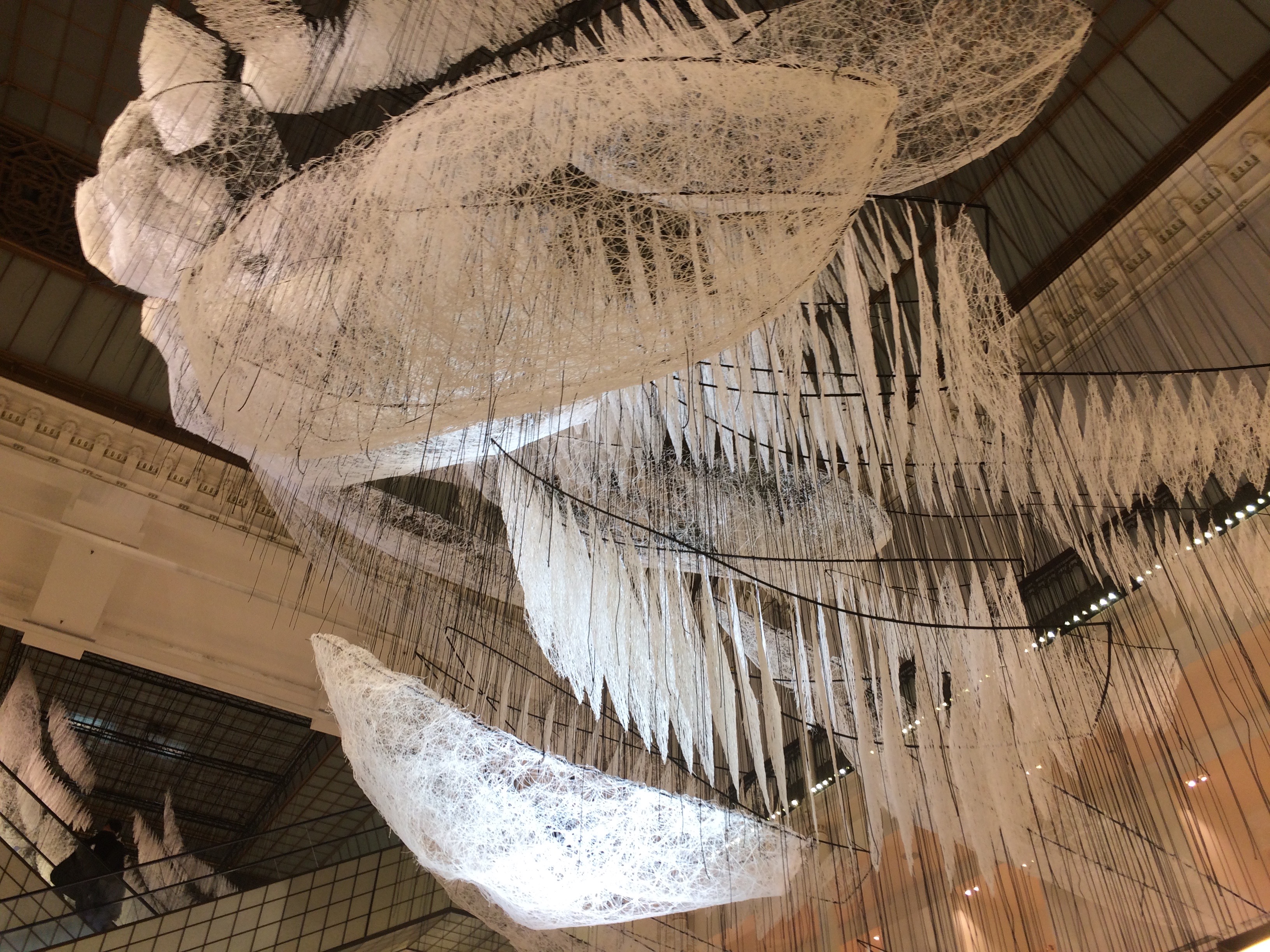 Everything starts from the boat, from her attraction for their varied forms to their philosophical dimension. The boat transports people and time. The boat brings hope and a future. The ocean and travel is are the heart of her inspiration and nourishes a deep meditation on the bonds that unite us all.
The white cotton thread represents this immutable link between us, at simple it is immensely complex. All the greatness of humanity is found in her art, and thanks to it, our daily life can aspire to more poetry and beauty. Thank you.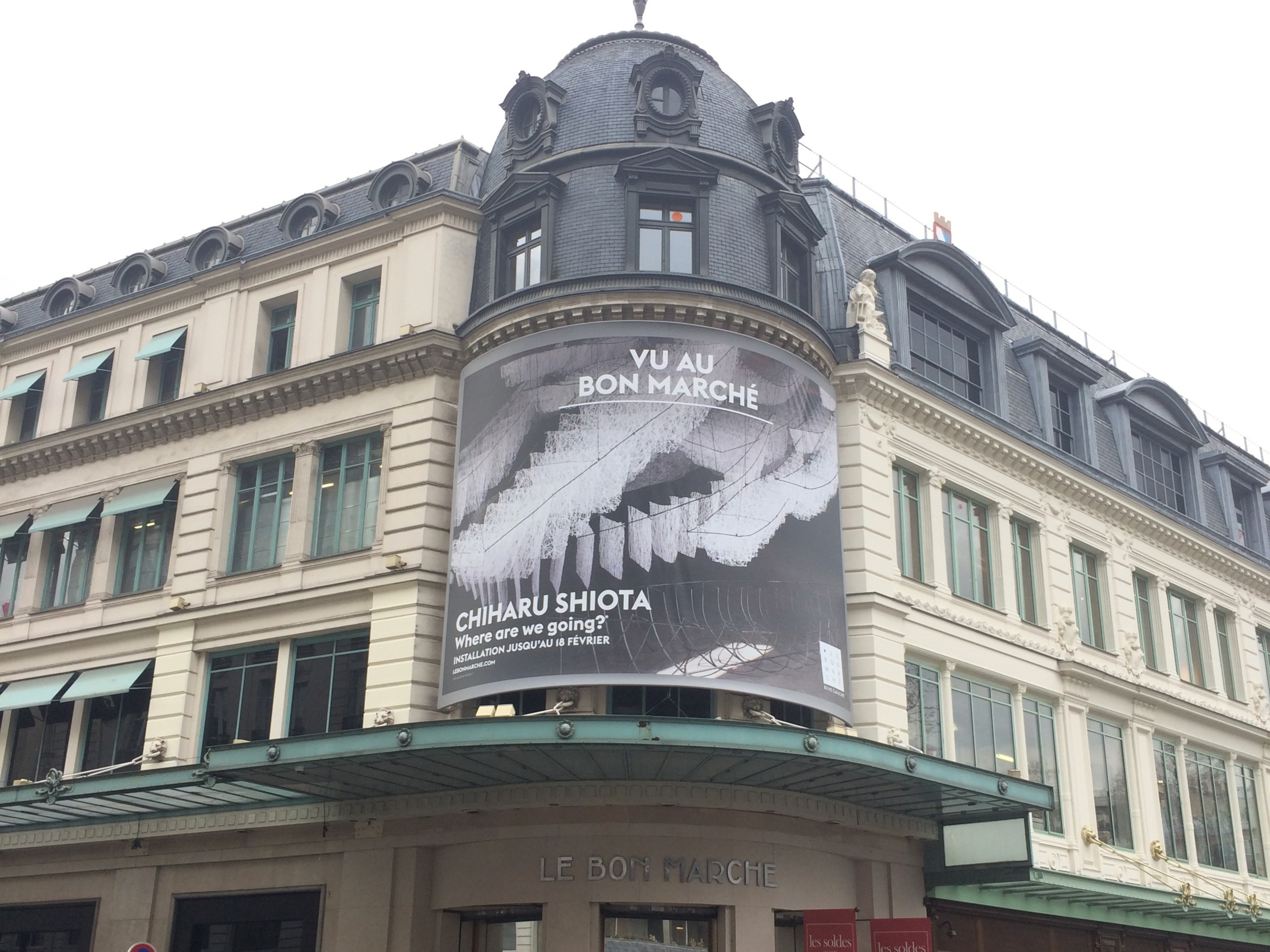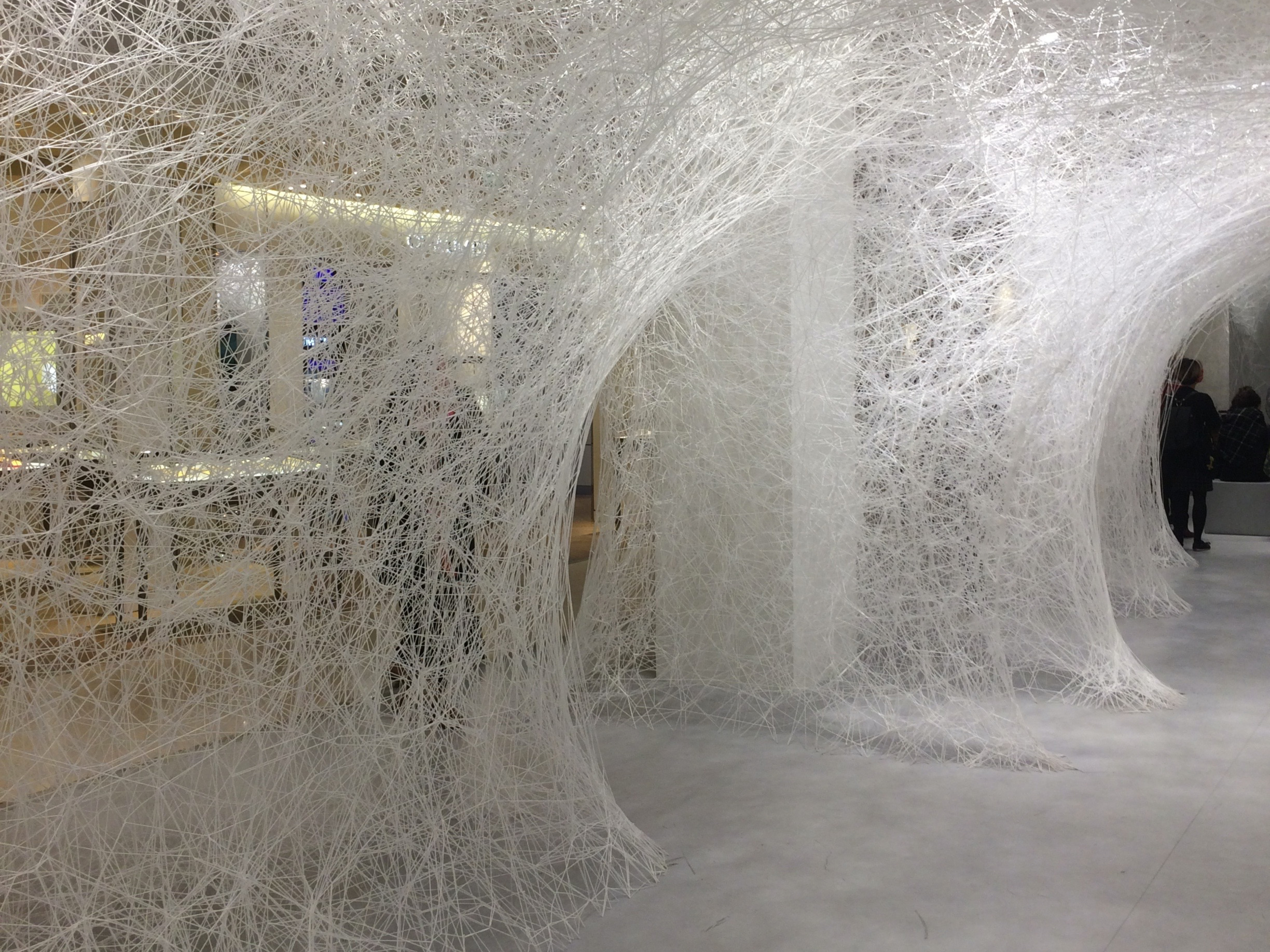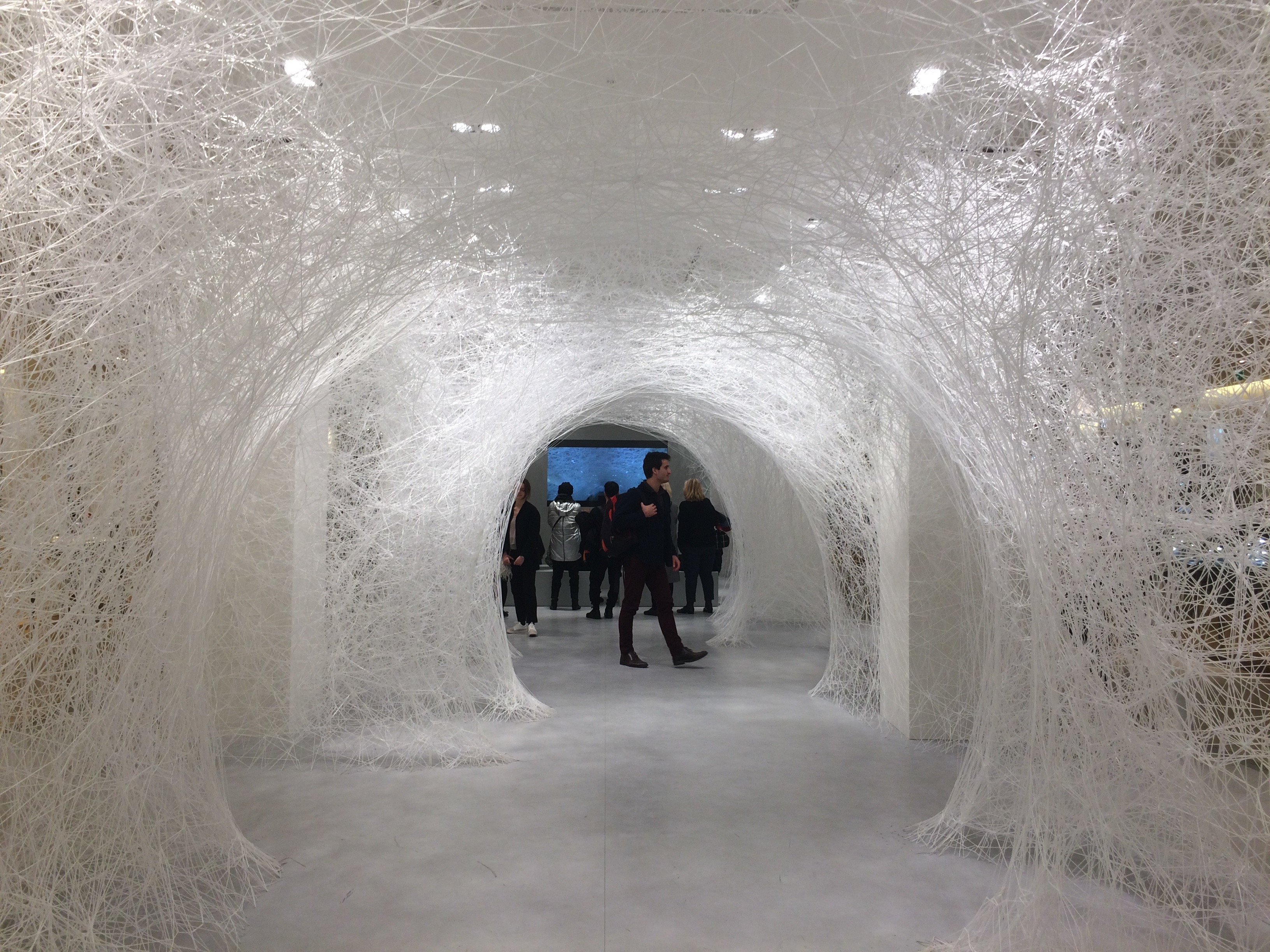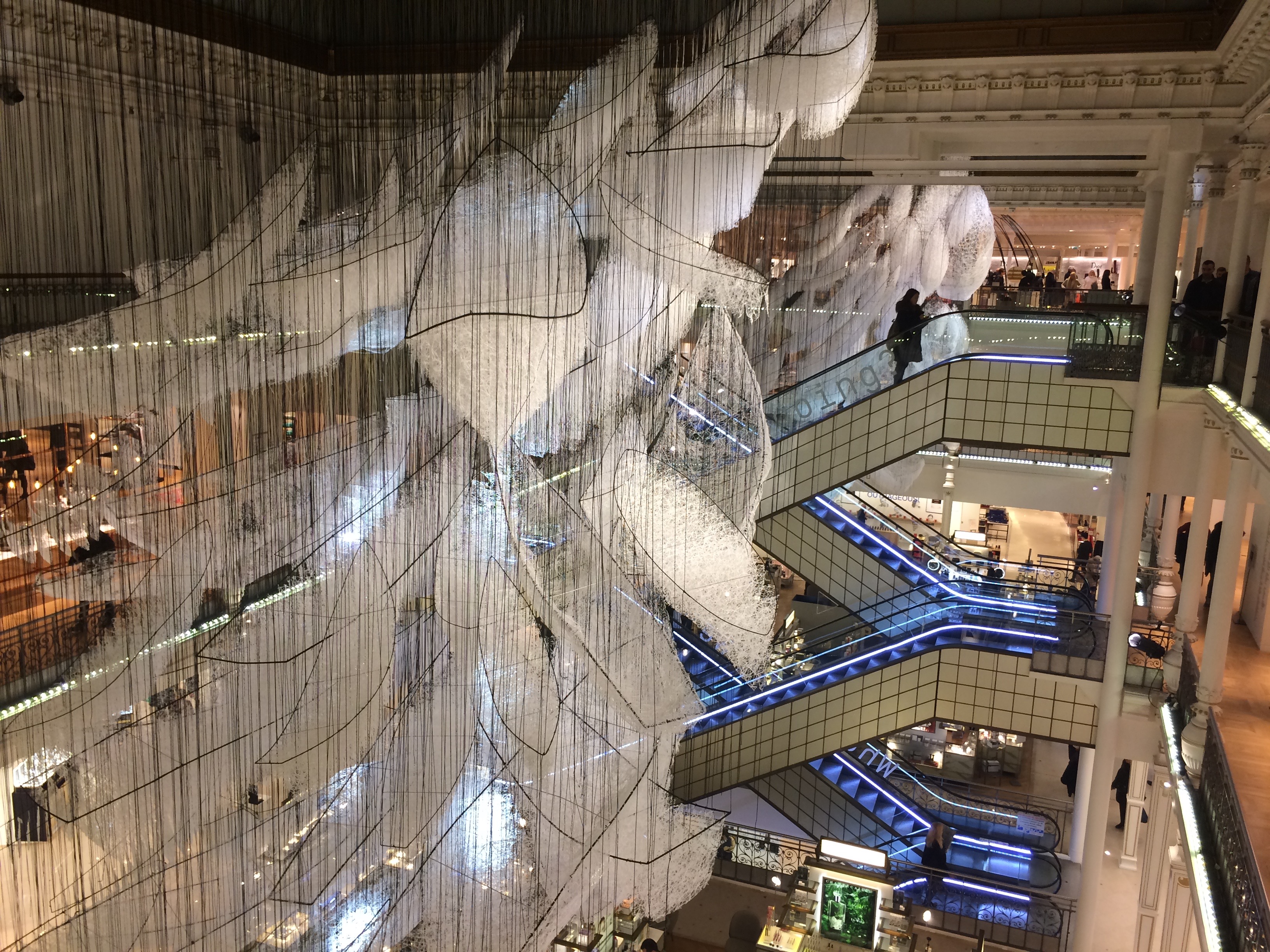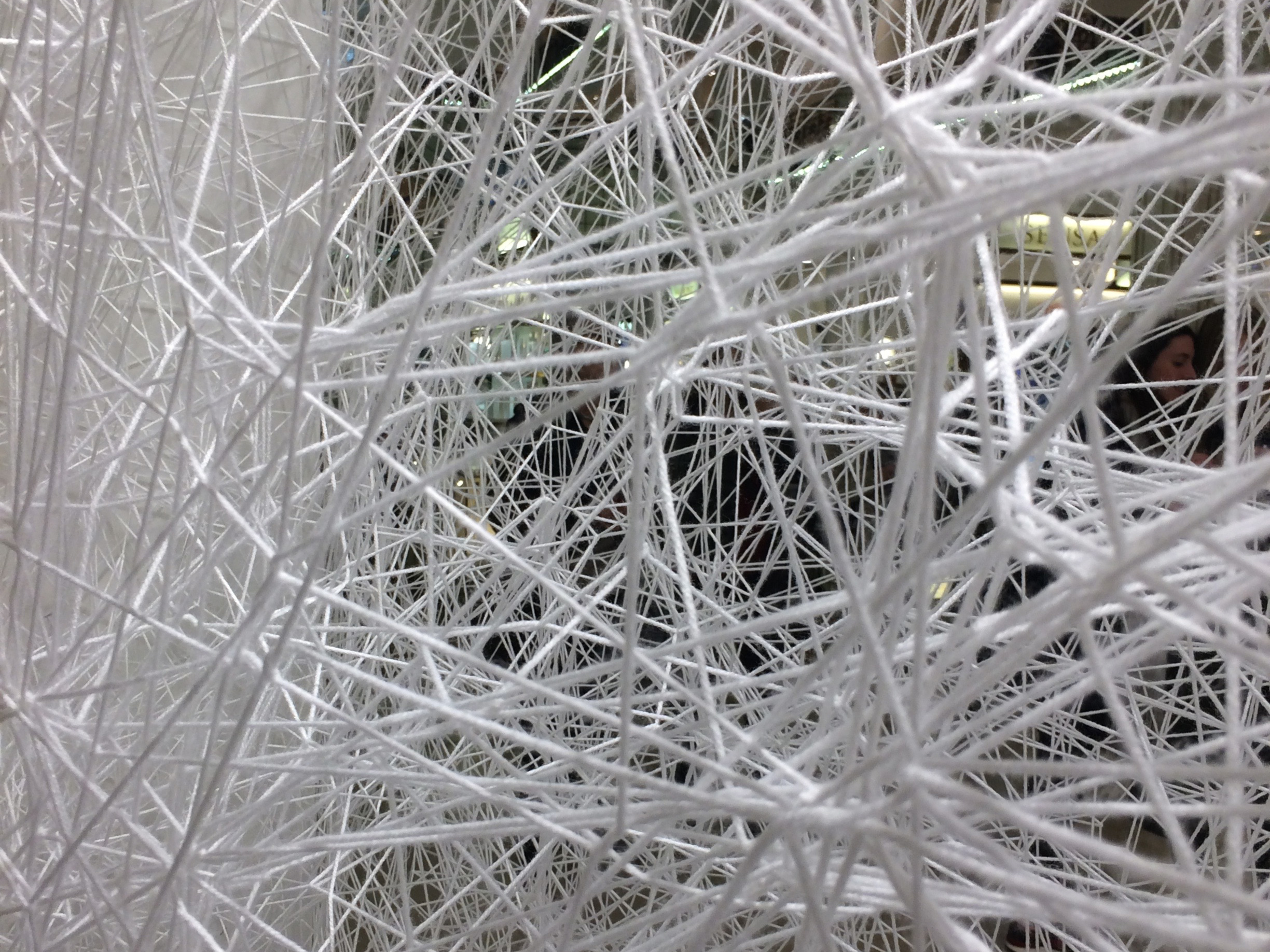 leBonMarcheChiharuShiotaKERMER5
leBonMarcheChiaruShiotaKERMER8
leBonMarcheChiaruShiotaKERMER10
leBonMarcheChiaruShiotaKERMER7
leBonMarcheChiharuShiotaKERMER6
leBonMarcheChiharuShiotaKERMER9
br>
br>
br>
br>
br>
br>
Do take the time to discover the work and the artist herself through this video that you will find on the ground floor, nestled in its spider-white cocoon, like a wave that closes on itself.
br>
The humility and sincerity of this woman will touch your heart, as much as her art.

Martina

p>