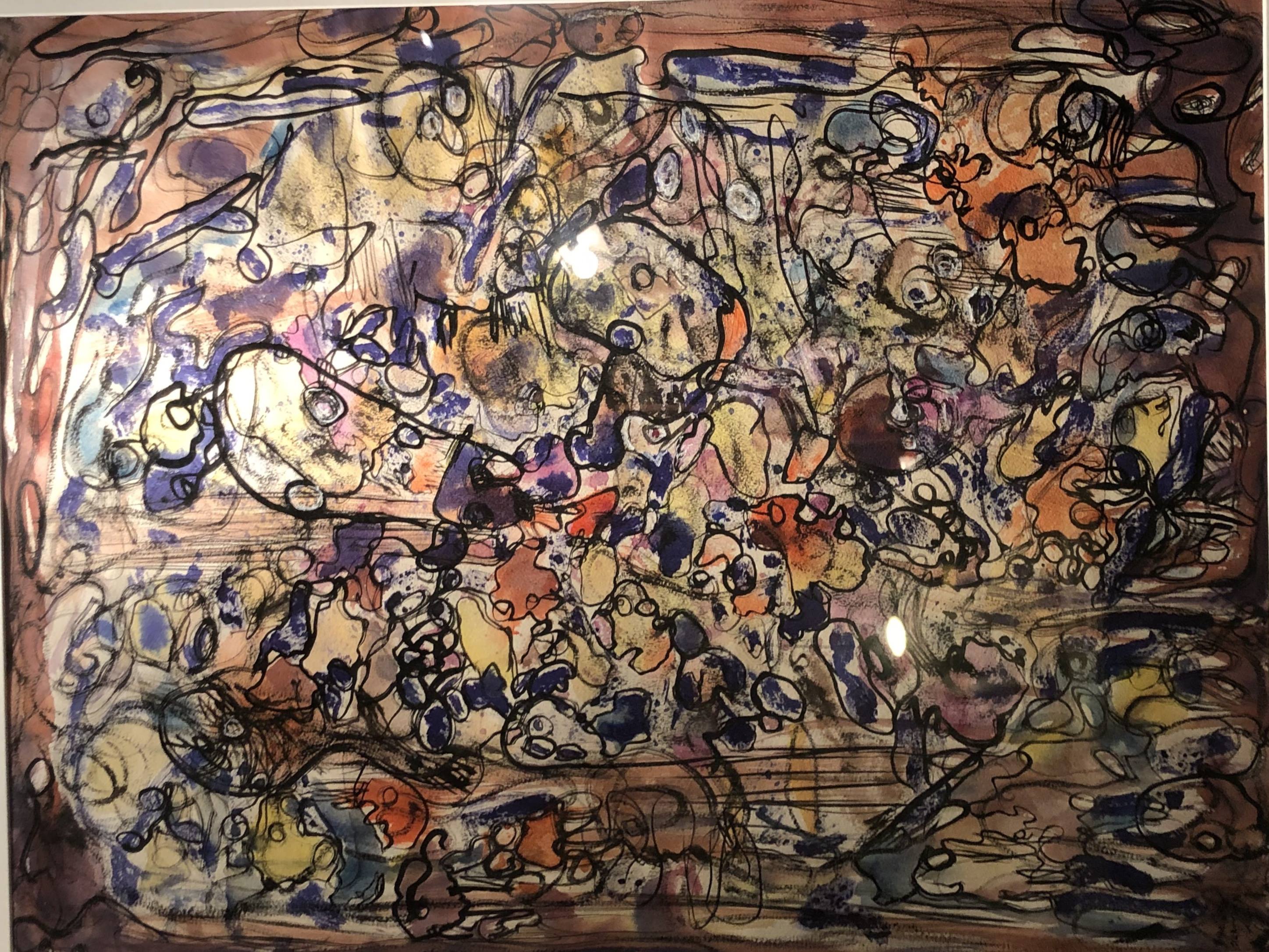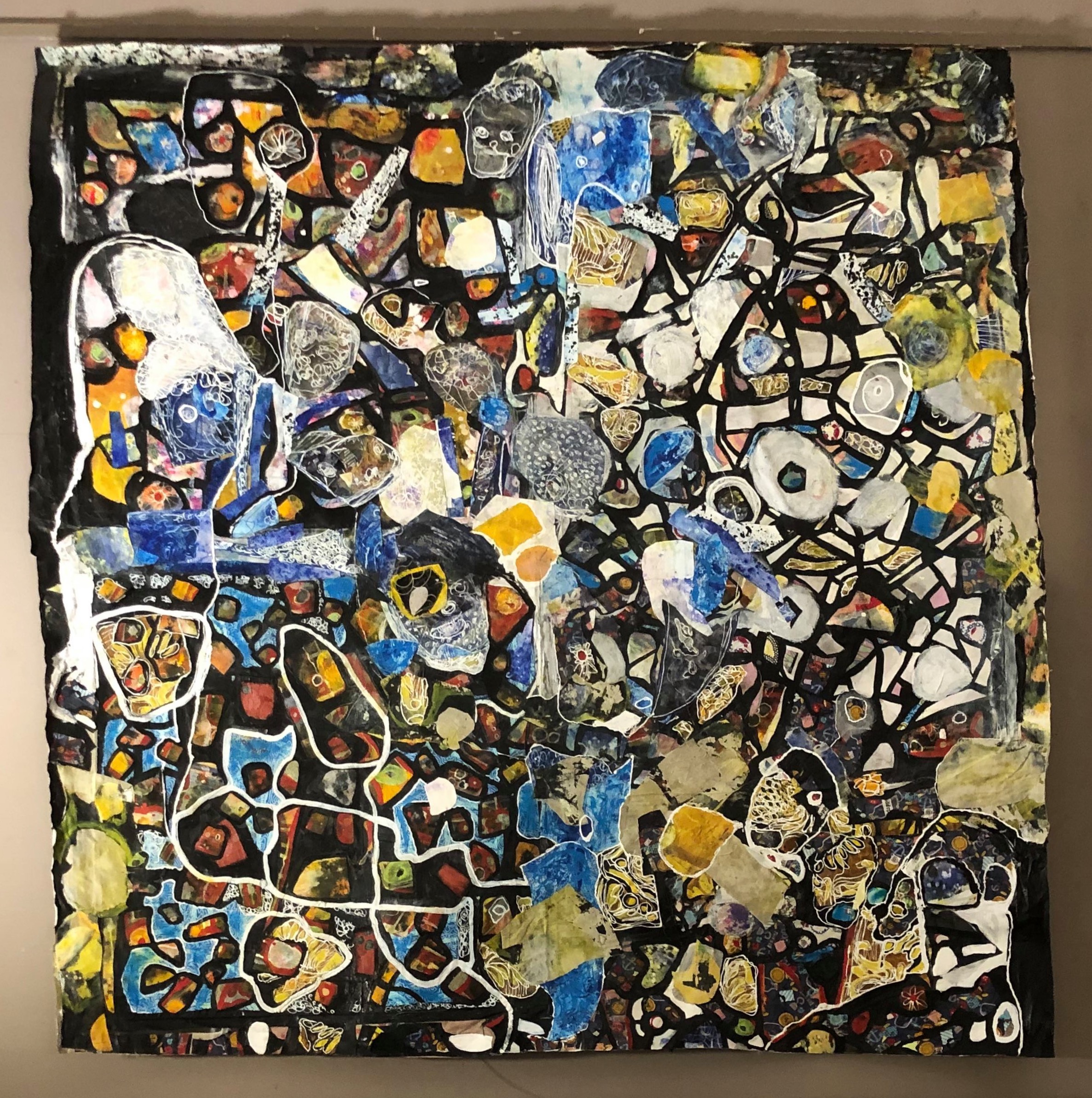 Hyacinthe Ouattara, remember the name well. His work comes from far away, crossing borders, and starting from his native Burkina Faso.
Through the primary materials he uses, it is anchored in our senses, memories, and feelings. It calls upon our deepest being, hidden under the layers of time and personalities as it is also made of recycled fabrics.
Who are we and what do we really see?
Here we need to be reasonable.
But on the contrary, to appreciate his work, we must let go of this restraint and allow ourselves be carried away by the flow of images, movements, lines and colors in order to hear the voice that comes back to us, almost primitively, from our own origins.
Through his hands, the spontaneous colourful art becomes a happy or unhappy game. His mischievous look betrays his generosity and his pleasure of taking us on a ride.
Spontaneous, colourful, the writing is impatient, he cannot wait to tell us the tales and legends, embedded in his pieces. The characters are evoked, never affirmed, ghostly, interrogative, they impose their silence.
Canvases are glued and colored, with superpositions of traits, texture and materials creating the mapping of a new world. They give a feel for a reconstructed history using the hustle and bustle of our worldly humanity represented by pieces of tissue bound together.
"Goodbye France" is the title of one of his pieces of artwork, exhibited in a contemporary art foundation in Berlin.
It is an accumulation of clothing coming from France and arriving in Africa for a second life: they are enriched and transformed to become a full-fledged piece of art, singular and reflective.
Hyacinthe Ouattara sees it as a return to the sender, a gift to ourselves channeled through his intervention.
He is working in France, in Villejuif, near Paris, always searching for new threads of forgotten life that will serve as a fabric for his next piece. We become the active links in his circle of regeneration.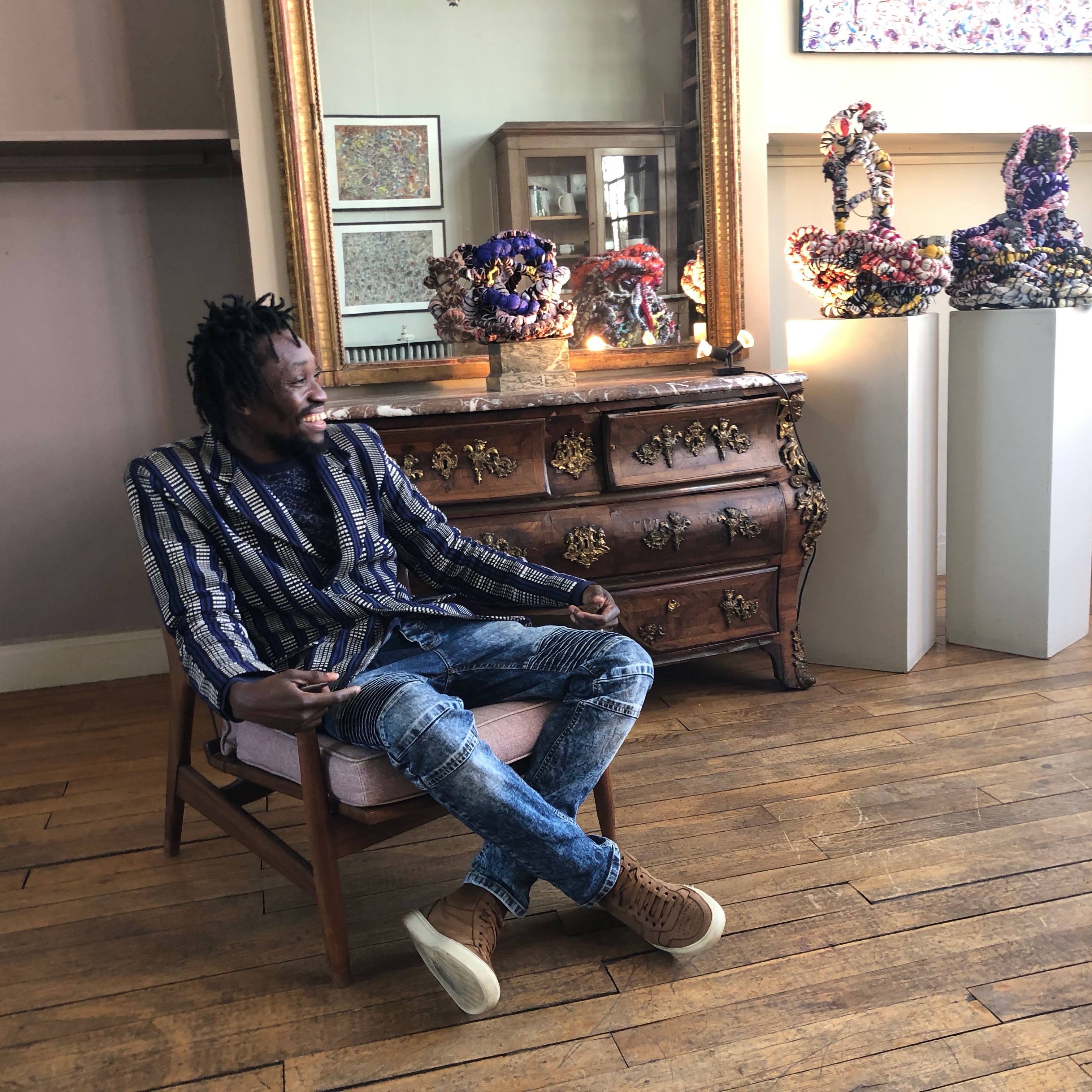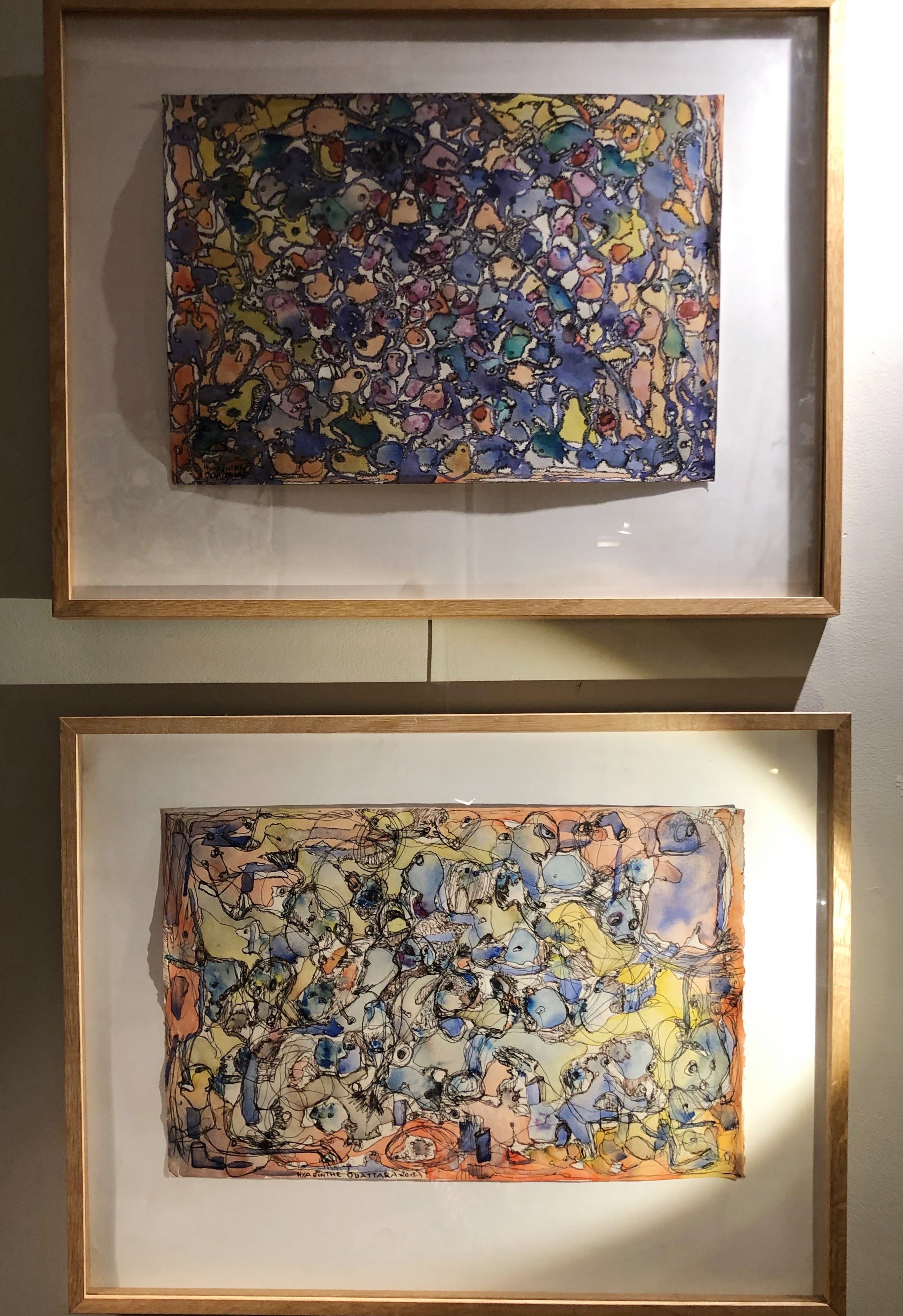 Each piece has its history, it participates as a whole, and comes to complete the ever-increasing palette of all possible.
But what is he really trying to show us? Tell us?
Maybe that we haven't completely lost that piece of childhood that sleeps inside of us, and it suddenly wakes up in the materials.
Perhaps he also invites us to weave all the tenuous threads of our intertwined memories with him in order to reveal our role in humanity to ourselves.
Philippe
GALERIE EN ATELIER AROA
38 bd. Inkermann – 92200 Neuilly-sur-Seine
Marie-Claude le Floc'h
Contact: mc.lefloch@aroa.fr
06 80 07 32 18