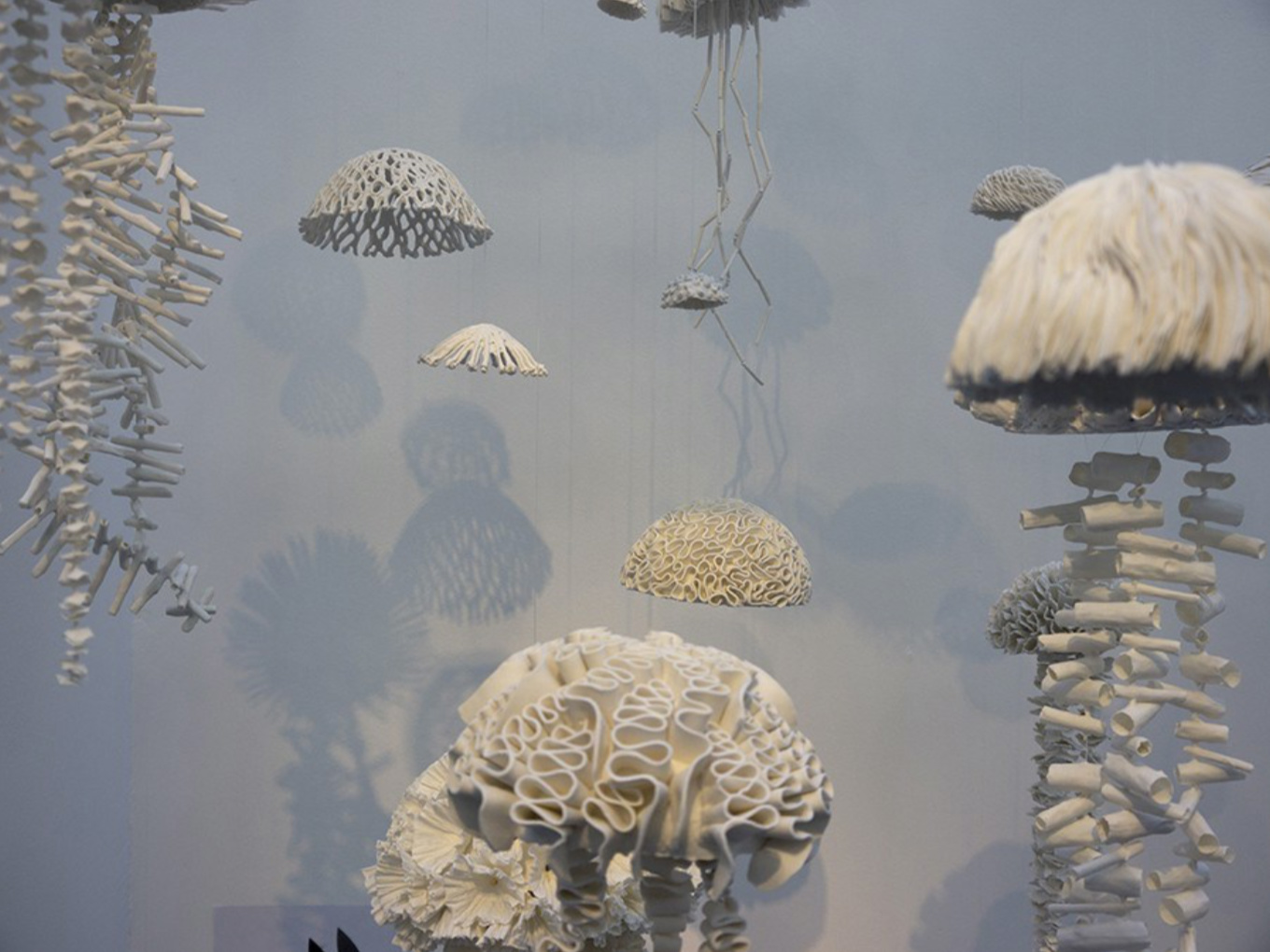 Marik Korus' work is a poetic wander in the white purity of porcelain and its infinite possibilities.
It also provides a curious, inquisitive look at nature.
The bottom of the sea, the fields of flowers, or the underbrush are all sources of inspiration and a permanent resource with elements that she gathers like bark, wood, shells, moss, etc. to incoprorate into her creations and produce new forms of porcelain.
It's in her Charente Maritime studio, that with extreme minute detail the artist cuts, models, and chisels the earth to create waves, tubes, membranes, scales, petals, organic and multifaceted elements.
Each element is thought out, chosen, and composed with great perfectionism so that the whole assembly gives birth to the sculpture which, as a technical challenge, becomes a rare homage to nature.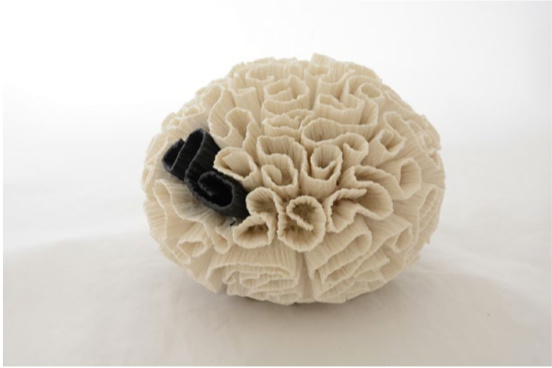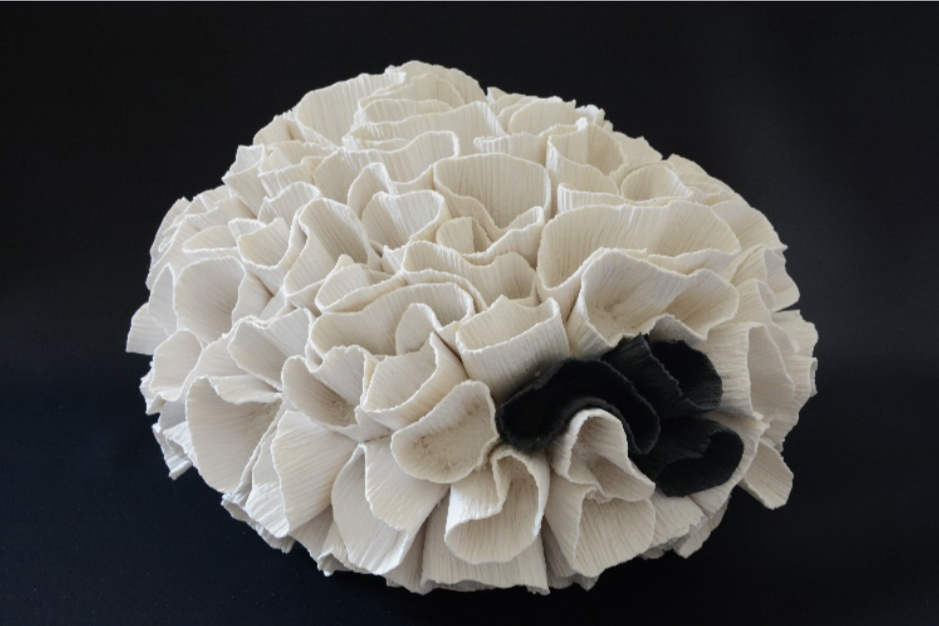 Her porcelain corals, assembled with a multitude of elements layered and glued together, impose power and lightness at the same time.
Their forms or undulations seem to be shaped by ocean waves and currents.
Her flower spheres dazzle from the transparency and fragility of the assembled petals, their creasing and finesse reminds us of tissue paper.
The jellyfish, with convolutions and incredibly fine and poetic filaments, move among themselves with an enchanting shadow play.
As one of her admirers summed up quite correctly in her blog, "Nature alone compares to such a complex structure beauty."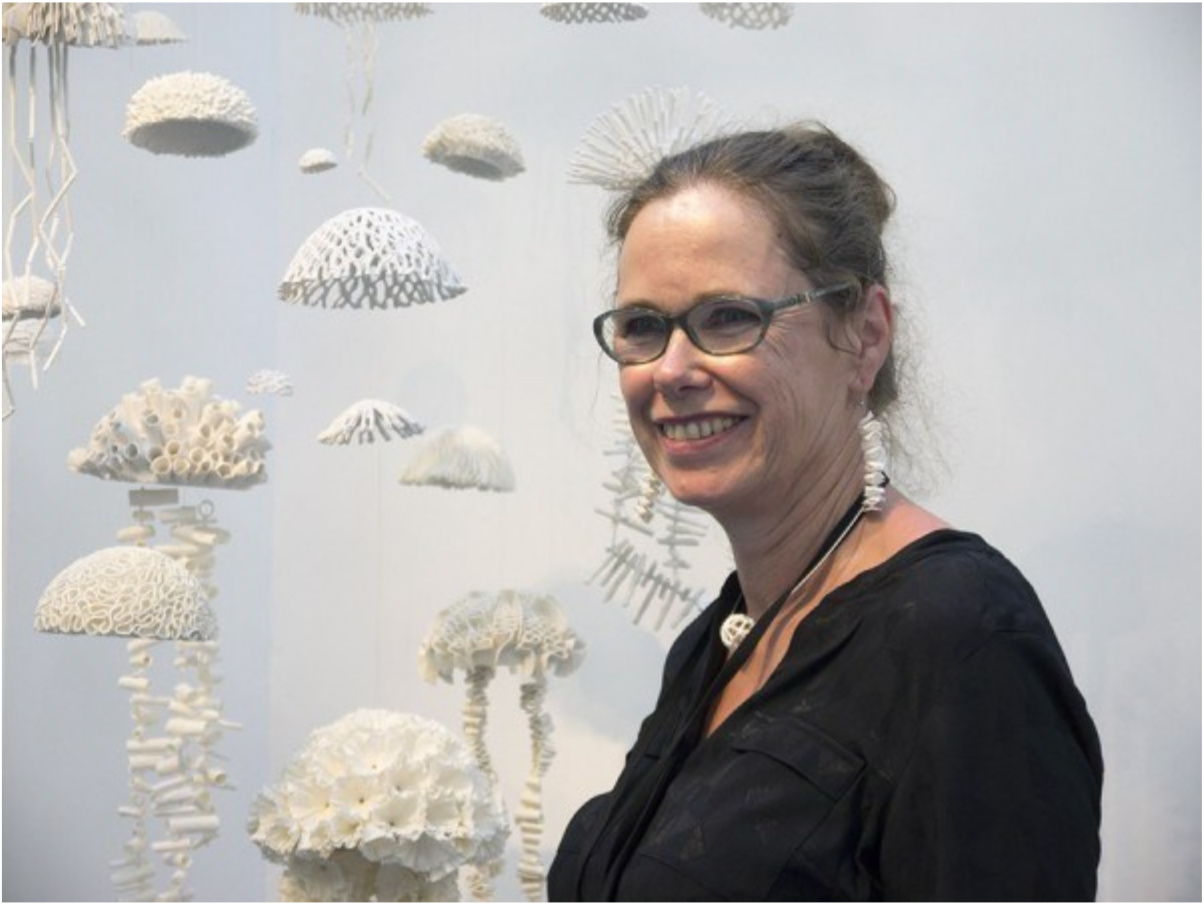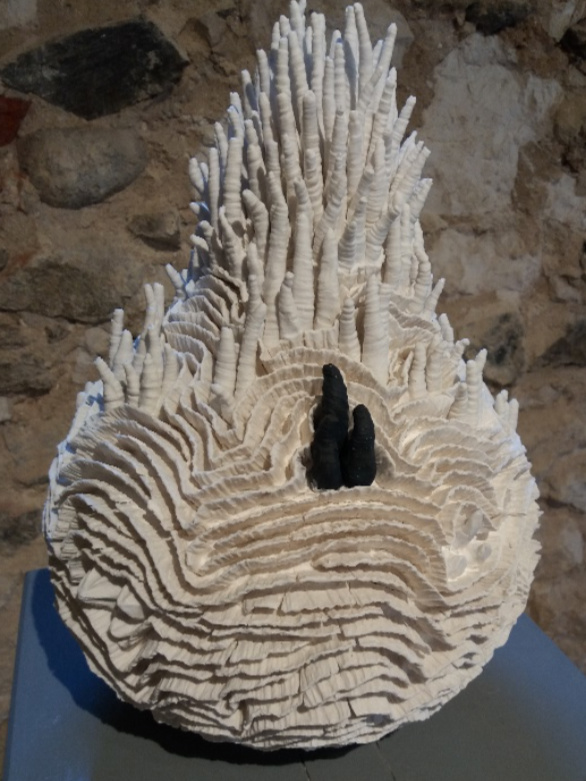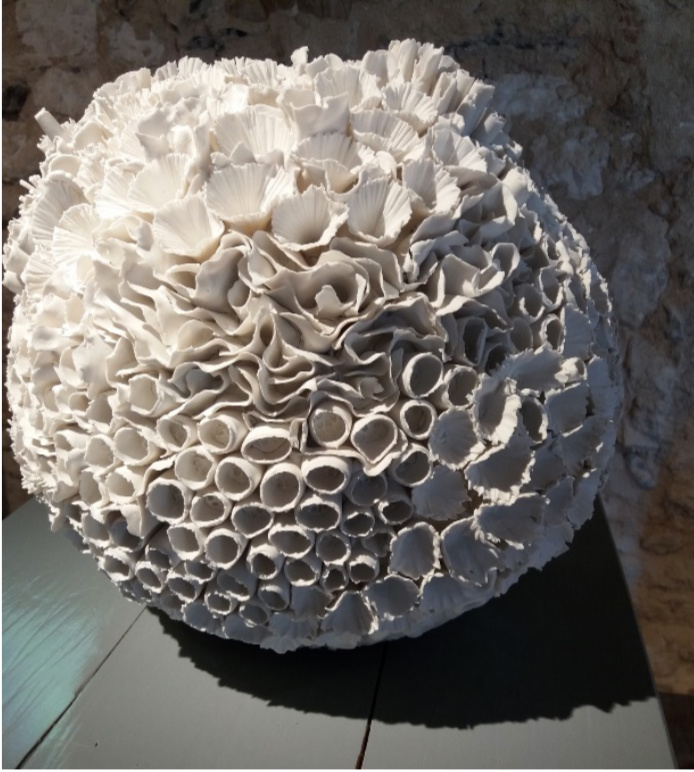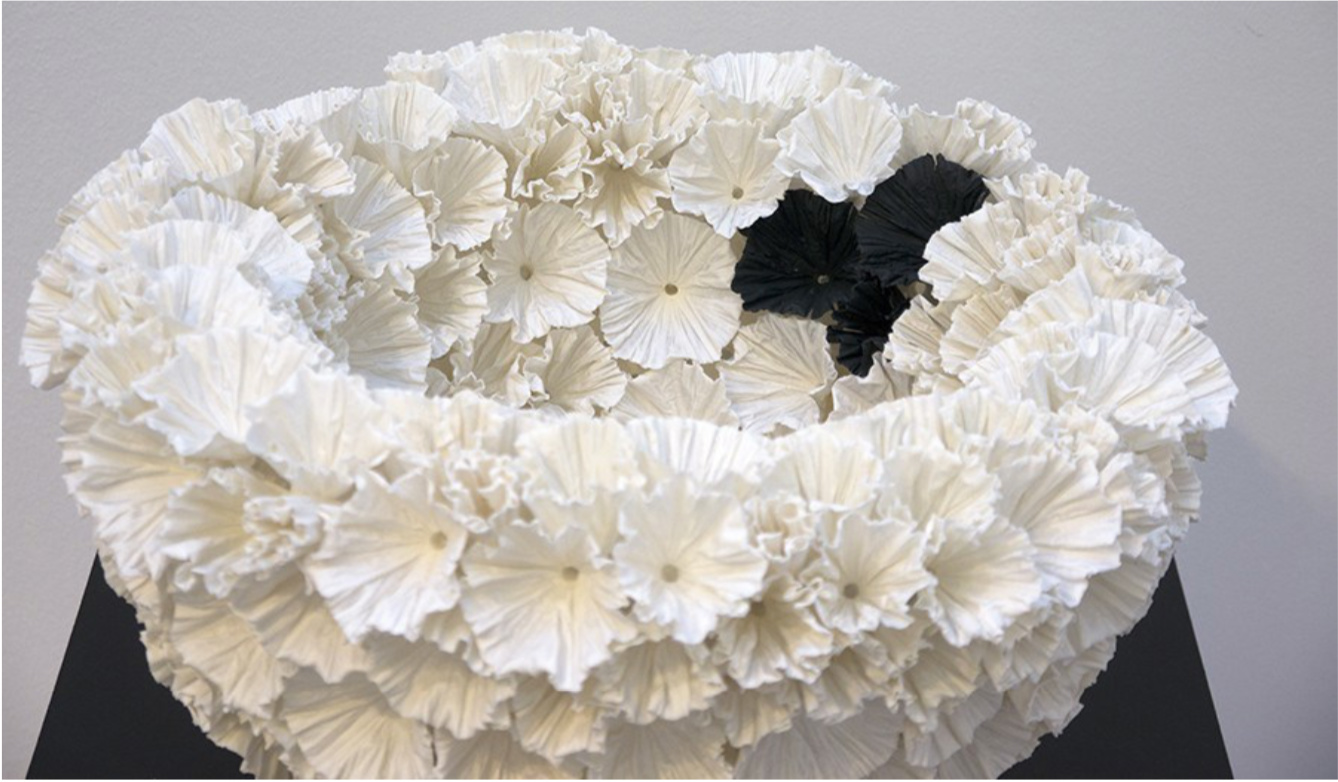 br>
br>
br>
br>
Born in 1954 in the North, she lived and worked in Charente Maritime. She was introduced to all of the techniques and ceramic materials during internships in studios across France before creating her own studio in the North in 1994. In 2015, she moved away from the smooth stoneware and adopted white porcelain for good. Her sculptures are regularly shown in galleries or trade shows and broadcast in France and throughout the world, particularly in the United States and India.
Marie-Claude
GALERIE EN ATELIER AROA
38 bd. Inkermann – 92200 Neuilly-sur-Seine
Contact: mc.lefloch@aroa.fr
06 80 07 32 18